Club House shared with us this delicious recipe for Creepy Crawly Cake Truffles. These delectable cake truffles are the ultimate Halloween treat, combining the sweetness of cake with a touch of eerie creativity. Infused with the delightful essence of Pure Orange Extract and coloured with vibrant food dyes, the cake crumbles are transformed into playful, pumpkin-hued balls that are sure to delight both kids and adults. With a coating of white and black confectionery wafers or semi-sweet baking chocolate, these truffles become the canvas for your imagination, allowing you to craft creepy-crawly critters that will steal the show at your Halloween gathering. Get ready to have a spooktacular time creating and indulging in these deliciously ghoulish delights!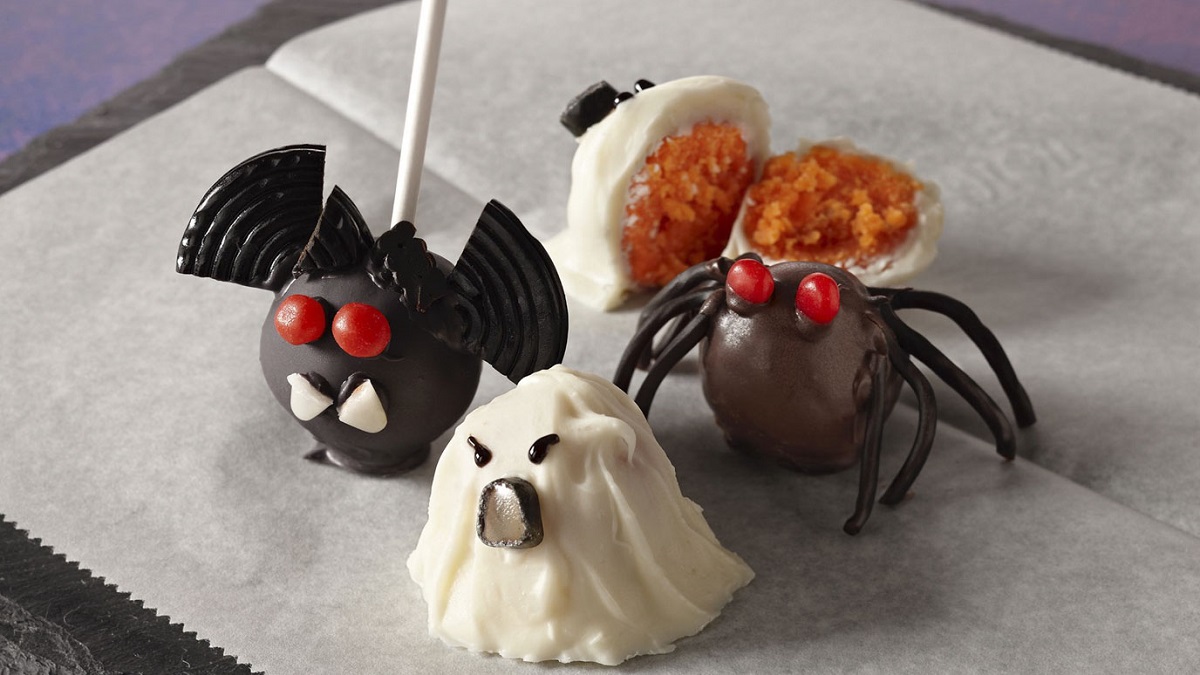 Creepy Crawly Cake Truffles
Prep Time: 45 min
Cook Time: 35 min
Serving: 24
Ingredients:
1 package (2-layer size) white cake mix
1 teaspoon (5 ml) Pure Orange Extract
1/2 teaspoon (2 ml) Yellow Food Colour
1/4 teaspoon (1 ml) Red Food Colouring
1 cup (250 ml) marshmallow fluff
White confectionery coating wafers
Black confectionery coating wafers
Semi-sweet baking chocolate
Assorted candies for decorating
Directions:
1. Prepare cake mix as directed on package, adding orange extract and food colours. Bake as directed on package for 13×9-inch (33 x 23 cm) baking pan. Cool completely on wire rack.
2. Crumble cake into large bowl. Add marshmallow fluff; mix until well blended. Shape into 1-inch (2.5 cm) balls. Refrigerate 2 hours.
3. Melt coating wafers or chocolate as directed on package. Using a fork, dip 1 cake ball at a time into the confectionary coating or melted chocolate. Tap back of fork 2 or 3 times against edge of dish to allow excess to drip off. Place cake balls on wax paper-lined tray.
4. Decorate as desired.