Sweet House Montreal is a charming confectionery and custom cake boutique that has become a sweet haven for dessert lovers in the heart of Montreal. This delightful establishment is the brainchild of a passionate and talented pastry chef, who embarked on a journey to turn their love for baking into a thriving business. Clients are invited to share their dreams and inspirations by providing photos or ideas for customized cakes and baked goods, which the talented pastry chef transforms into a beautifully detailed and delicious reality. We spoke to Nicole Sheeno, the founder of Sweet House Mtl, to find out more about her small pastry business and how it operates.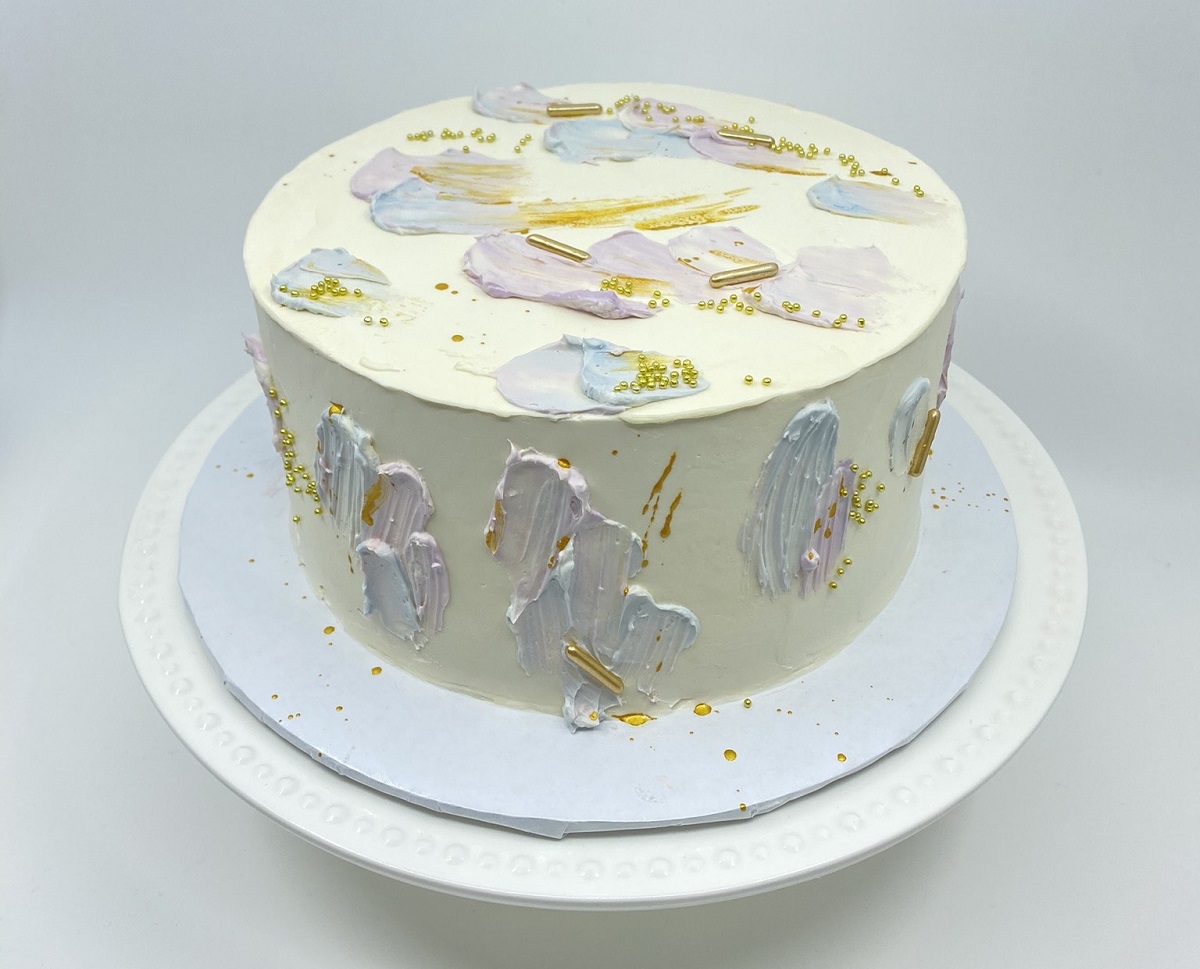 What is your business called and what does it do?
My business is called Sweet House Montreal. I make custom order cakes and sweets. Every recipe is made from scratch and made fresh for pickup. Most people come to me for custom cakes, where they send me some inspirational photos and I create a cake similar to their idea. I also make other desserts like macarons, cookies, brownies, and cupcakes. What made you want to do this work? After graduating CEGEP, I didn't feel satisfied with the path I was on. I decided to take some time to pursue a passion of mine (baking) and I signed up for a French pastry vocational program through the LBPSB school board. I learnt about French pastry for just over a year and in that time I decided to open Sweet House Mtl.
What problem did you want to solve with the business?
I wanted to provide west islanders with a trendy custom cake service in the area. I have noticed that most well-known bakeries that make cakes similar to mine are downtown. Another goal I would like to achieve through opening this business is to modernize French pastry. It is known for its old-school look, but I enjoy putting a modern twist on it. I apply what I was taught in school and market it with my own twist.
Who are your clientele/demographics?
My demographic is mainly women, ages 16-40. Often they are getting a cake for themself, a friend or a family member. I specialize in buttercream-based cakes and I am known for my lunchbox cakes (which are mini cakes for 2 people to share) which attract couples as well. How does your business make money? How does it work? My business makes money through the sale of each custom order. Where in the city can we find your profession? I am located in Kirkland, right off Highway 40. I am home-based.
What is the best question a prospective customer could ask a member of your profession when comparing services? Give the answer as well.
They could ask me or someone in my profession: – What kind of buttercream do we use? Italian, because it's the perfect level of sweetness without being overboard, and it is very smooth. – What desserts are your most popular seller? Macarons, custom cakes, lunchbox cakes. – How fresh are your products? Everything is made fresh and custom for your order. Cookies are baked the same day as pickup!
What is the best part about what you do? What is the worst part?
The best part of what I do is creating cakes. Seeing the entire design come together is so fulfilling and when clients leave happy after picking up their cake I feel super satisfied and proud. Seeing how trends change is super interesting too, and I'm always learning new techniques. One of the hardest parts is the long days in the kitchen. I love getting dialled in and getting all my baking done, but my feet and back definitely hurt at the end.
What is your favourite joke about your own profession?
I honestly have no idea! Maybe how hard working in a kitchen is, and how irregular your eating habits are. Every baker I know eats or has eaten their cake scraps or extra cookies for breakfast.
Where can we follow you?
PAY IT FORWARD: What is another local business that you love?
Garden of Daisies. They make my tote bags and the quality is great and they produce them super quickly! They are very nice people and I love working with them.