Kenobi is a strikingly handsome, strong and dashing male feline. His initial shyness when encountering new faces is merely a testament to his cautious nature, which is a quality that endears him to those who take the time to get to know him. This charming tomcat requires a patient and understanding family who can provide him with the time and space he needs to acclimate to his new surroundings fully.
Despite his initial reserve, Kenobi's personality blossoms into one of pure respect and tranquillity once he feels at ease. He is a truly sweet and gentle kitty who yearns for nothing more than to discover the ideal retirement haven where he can bask in comfort, care, and companionship. His future home will be one filled with warmth and affection, where he can enjoy his well-deserved relaxation and companionship in his golden years.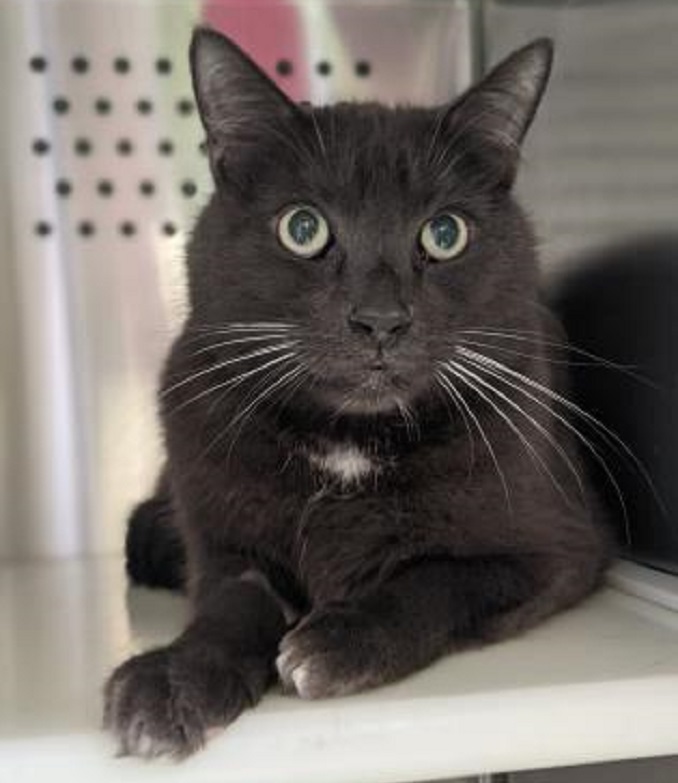 Kenobi
Age: 12
Sex: Male
Breed: Domestic Shorthair
Size: M
Colour: Charcoal
Declawed: No
If you would like to adopt this cute cat, don't hesitate to fill out the online adoption form!
About this column:
Each week we feature animals available for adoption from local shelters in the Montréal area with the hopes that our readers will assist in finding good homes for them. If you, or someone you know, has the resources to take care of one of these animals, please do get in touch with the appropriate shelter via the links provided.