King is playful, affectionate and curious. He was rescued by a gentleman on a cold day not too long ago who felt that he would really appreciate the comforts of indoor life away from the other cats who seemed to be on his case. And King has slowly been making himself at home with his fosters who say he is a wonderful companion. We think that he would prefer to be the only cat at home.
King tested positive for FIV but he is happy and otherwise healthy. FIV-positive cats can live normal lives, both in quality and duration. He will bring much joy to the right person.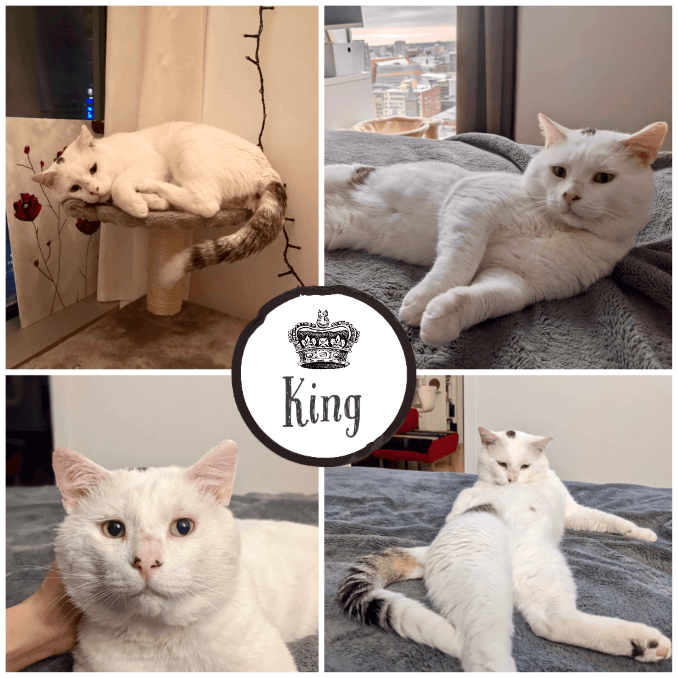 King
Gender: Male
Age: 3 yers old
Included in the adoption fee: All basic vaccines, sterilization, 2x deworming treatments, 2x Revo treatments (prevents heartworms and fleas), microchip.
If you would like to adopt this cute cat, don't hesitate to fill out the online adoption form!
About this column:
Each week we feature animals available for adoption from local shelters in the Montréal area with the hopes that our readers will assist in finding good homes for them. If you, or someone you know, has the resources to take care of one of these animals, please do get in touch with the appropriate shelter via the links provided.