Kyle is a really lovely cat! He is a bit stressed by nature and doesn't like noise and commotion, so if he is startled he will tend to hide. But once you have gained his trust, Kyle is very gentle and affectionate. He loves to be petted and will not hesitate to ask for a cuddle! He loves the company of trusted humans and can spend long hours napping and snoring next to them. He does enjoy having little hiding places of his own, but comes out to greet us with a lot of cooing.
Despite his eighteen years, he is very fit and has no health concerns. He jumps up and down on the bed and sofa to be petted and is a great player: he loves to chase his fishing rod mouse.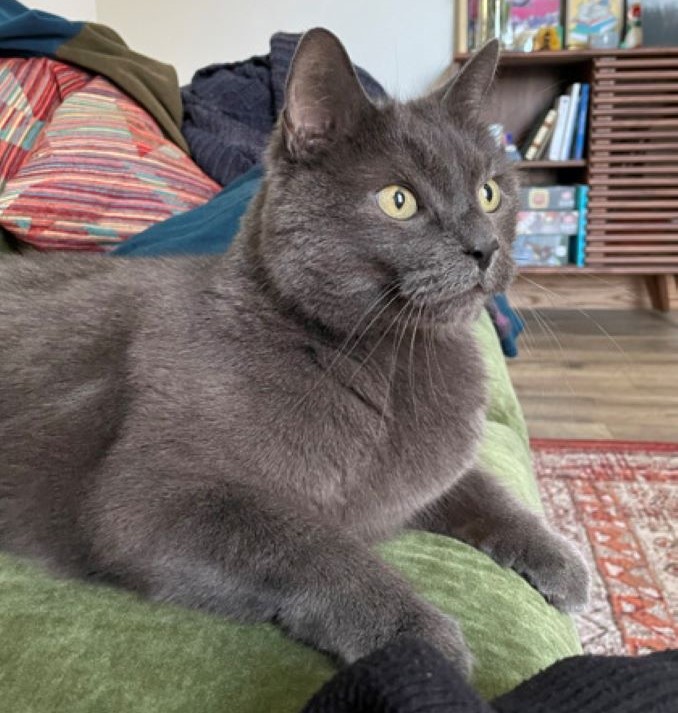 Kyle
AGE: 18
SEX: Male
BREED: Domestic Shorthair
SIZE: M
COLOUR: Black
DECLAWED: Both
If you would like to adopt this cute cat, don't hesitate to fill out the online adoption form!
About this column:
Each week we feature animals available for adoption from local shelters in the Montréal area with the hopes that our readers will assist in finding good homes for them. If you, or someone you know, has the resources to take care of one of these animals, please do get in touch with the appropriate shelter via the links provided.