Le Chat is a simple, introverted cat. Since he has a special name, he also needs a special family to honour it. He's searching for a serene and child-free environment to suit his naturally timid disposition, as he tends to retreat when stressed. He hopes for a patient, loving, and understanding family in his future, as it will be instrumental in providing him with the opportunity to truly flourish and be his authentic self, even if it takes a few weeks or months to fully acclimate. His gentle nature and unique personality make him a loyal companion and with the right family, he has the potential to be a loving and cherished member.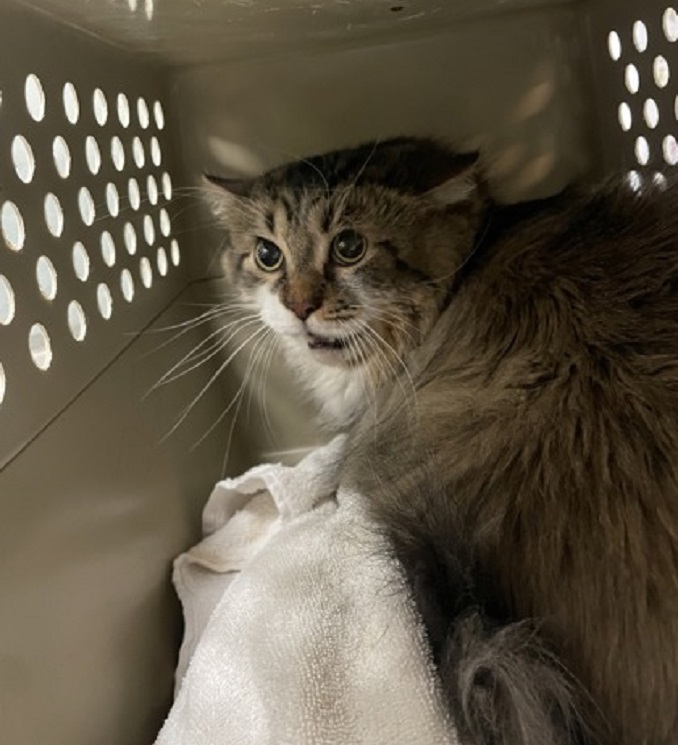 Le Chat
Age: 6 years old
Sex: Male
Breed: Domestic Longhair
Size: M
Colour: Brown
Declawed: No
If you would like to adopt this cute cat, don't hesitate to fill out the online adoption form!
About this column:
Each week we feature animals available for adoption from local shelters in the Montréal area with the hopes that our readers will assist in finding good homes for them. If you, or someone you know, has the resources to take care of one of these animals, please do get in touch with the appropriate shelter via the links provided.