Vader is a young male cat with a rather sweet temperament and very curious. He is a great gourmand who appreciates moments of activity and games, as much as moments of rest and calm.
Not always liking to be flattered or carried, it will be important to respect his limits. Nevertheless, he is never far away and loves company as long as he trusts people.
Having a slight history of uncleanliness, it will be necessary to provide him with a large open litter box (ideally with high sides) and to take care to keep him clean! Simply put, he is a large and long cat (about 6 kg) who needs space to relieve himself. So, Vader is looking for a sweet and loving family who will give him some time to adapt and prove that he is wonderful!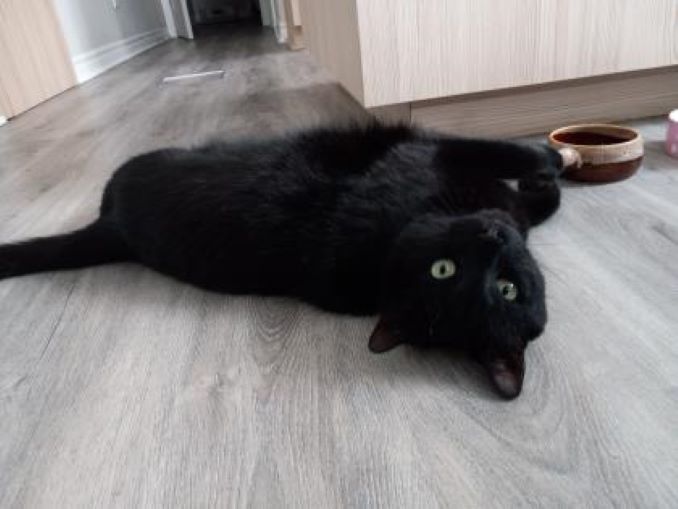 Vader
AGE: 3
SEX: Male
BREED: Domestic Shorthair
SIZE: M
COLOUR: Black
DECLAWED: Yes
If you would like to adopt this cute cat, don't hesitate to fill out the online adoption form!
About this column:
Each week we feature animals available for adoption from local shelters in the Montréal area with the hopes that our readers will assist in finding good homes for them. If you, or someone you know, has the resources to take care of one of these animals, please do get in touch with the appropriate shelter via the links provided.