Black Healing Fund is a volunteer-run effort that was founded in 2020 and is located in Tio'tia:ke/Montreal. It aims to give discretionary funding for treatment and other mental health resources to Black people in the area. The Black Healing Fund arose from a refusal to accept that marginalized Black people (meaning queer, trans, non-binary, disabled, and low-income Black people) should be expected to pay for their own healing in a system that has not only caused most of their trauma but is also killing them; especially in the midst of a global pandemic. The Black Healing Fund believes that therapy and other types of healing should be free for all Afro-descendant people. We spoke with cofounder Marha Nduawayo to learn more about their mission and how the Black Healing Fund has impacted the Montreal community.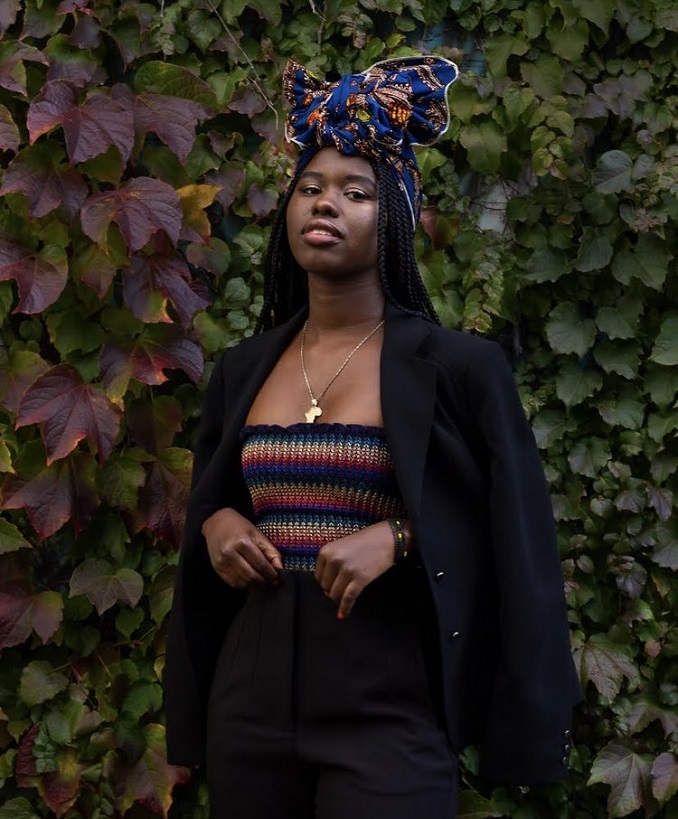 Describe your charity/non-profit/volunteer work in a few sentences.
The Black Healing Fund, based in Tio'tia:ke/Montreal, is a volunteer-driven initiative committed to providing discretionary funding for low-income Black individuals to access mental health and wellness resources. Our mission extends beyond traditional methods, promoting culturally sensitive approaches, including herbalism, ethnotherapy, and holistic bodywork.
What problem does it aim to solve?
Our primary focus is breaking down the financial barriers that often hinder low-income Black individuals from accessing vital mental health and healing services. By doing so, we relieve the pressure on the few Black mental health practitioners and healers who often provide care to their communities without adequate compensation.
When did you start/join it?
Our journey began in August 2020.
What made you want to get involved?
This initiative started in the midst of the pandemic when our frustration had grown too much. Not only were Black lives being harmed and lost at the hands of systemic racism and police brutality, but we were also expected to pay for our own healing within this harmful and traumatic system. The murder of George Floyd triggered another wave of collective grief within the Black community at large. My friends and I felt like something had to be done to facilitate our communities' healing process.
What was the situation like when you started?
Summer 2020 marked our inception, born from a desperate need to find solace amid the dual pandemics of COVID-19 and racial injustice. George Floyd's murder laid bare the stark reality that we were facing two crises simultaneously. The outpouring of support and the amount of money raised since then has been instrumental in our journey.
How has it changed since?
The Black Healing Fund has grown over the years, delivering more than $200,000 in funds to applicants and partnering with initiatives promoting mental health, healing, and community bonding. The continued support from donors, local businesses, and artists allowed us to be able to give back for this long. However, despite these positive strides, the demand for BHF funds keeps growing, with lengthening waiting lists for mental health professionals, rising inflation, housing insecurity and the climate crisis compounding these challenges.
What more needs to be done?
Despite three years of operation, the Black Healing Fund remains a volunteer-run organisation, with no team members receiving compensation for their tireless efforts. We are exploring avenues to support our team's mental health needs and provide compensation.
Many local organisations are working tirelessly by mobilising experts, and sharing knowledge and resources. We are seeing a steady decline in commitment and funding towards DEI and antiracist initiatives. Policymakers on local, provincial and national levels need to be held accountable when it comes to creating sustainable resources and continued funding for Black and Indigenous communities. It's extremely important that these grand gestures go beyond temporary solutions, in order to offset the immense pressure that falls on the hands of individuals and small organisations.
How can our readers help?
A necessary component in eliminating systemic barriers in historically marginalised groups is the re-distributing funds into Black and Indigenous communities. This is not a charity, but rather a small step towards the dismantling of our violent systems together. For readers who are financially able to: Donate, donate, donate! Especially if you are non-Black or non-Indigenous. We cannot stress how impactful the funds have been to all our recipients. Receiving between 500-1500$ to help one focus on their mental health and wellness is such a blessing that so many of us still cannot afford to do. We have the option for monthly donations via Patreon, and folks can also donate via e-transfer, PayPal or GoFundMe.
Where can we follow you?
Website | Instagram | Facebook
PAY IT FORWARD: What is an awesome local community organisation you love?
Head and Hands, Elle Lui, Black Healing Centre, Black Mental Health Connections, Project 10, Sweet Like Honey and Black Queers on Wheels.