Josef Azam is the CEO and Co-Founder of Design Shopp, a Montreal-based multinational digital marketing agency. Growing up from humble beginnings, Josef is now committed to philanthropy, investing in others and giving back to disadvantaged youth by sharing his experiences. He gives speeches around the world from high schools, colleges, and universities to young professionals and non-profits discussing career development, leadership, business, digital marketing, fitness and motivation. He is also an Olympic freestyle wrestling coach, a Board of Directors member at YES Employment + Entrepreneurship and President of Cloverdale Multi Resources, an organization that helps low-income families get on their feet.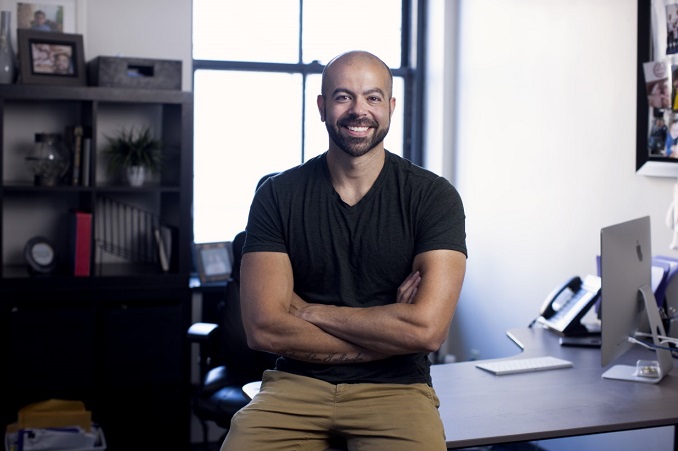 Describe your charity/non-profit initiative in a few sentences.
Growing up from humble beginnings, I struggled with financial and educational barriers which motivated me to do everything in my power to succeed and become a self-made entrepreneur. I turned my struggle into a mission for improving the lives of others from similar backgrounds. I now focus on giving my time and travelling to low-income, underserved communities to provide young men and women with the skills to succeed in education and life.
What problem does it aim to solve?
As a speaker, I aim to help underserved individuals thrive. Through providing guidance and a path to be successful in their life, I want to create a support system where young men and women can receive mentorship and the direction they need. With a clear path, disadvantaged youth and aspiring entrepreneurs can have the tools they need to make positive changes in their life and reach their goals.
When did you start/join it?
I've worked with many non-profit and community organizations for years now and have recently expanded my speaking events over the last year. In 2022, I spoke to over 5,000 disadvantaged youth throughout North America and internationally.
What made you want to get involved?
I wanted to have a greater purpose than just business and making money in my life. I realized that giving back to others brings authentic happiness and a sense of value to the world. My "a-ha" moment was during one of my early speaking events. A young woman from China approached me after the panel and mentioned a line I said really changed her life, which was "you matter in this country." I realized something that seemed so little had such a positive impact on someone else's life, which inspired me to do more. My goal is to continue to inspire as many young people as I can to incorporate acts of charity into their everyday lives and ignite a movement of change.
What was the situation like when you started?
Young men and women inherently have the ability and ambition to become successful but do not always have a clear path on how to get there. The lack of direction in underserved communities leads to unwanted outcomes, such as high crime and early pregnancy rates. Much disadvantaged youth have the skill set of an entrepreneur. With proper guidance, they can make positive changes in their life.
How has it changed since?
Although it's hard to gauge the impact, I look for micro successes along the way. The greatest success has come from the feedback I receive from youth after my sessions. Many have written thank-you letters mentioning how their life has changed and how the stories really resonated with them. One of the biggest messages they take is, "if this guy can do it, so can I." I can relate to their situation and help them realize bad days are normal and do not equal failure. The young men and women feel a sense of belonging and that someone cares about them outside their community which builds their purpose and drive.
What more needs to be done?
Much underserved youth have experienced trauma. Money and donations are not enough. Mentors are needed for guidance and support so that when they have bad days, they have someone to look up to and go to for help. Being present in the community with youth is so valuable in creating lasting change. Business leaders and teachers are great mentors for aspiring entrepreneurs.
How can our readers help?
I encourage readers to get outside their comfort zone. My greatest mission is to inspire the average individual to give back as part of their daily routine. It's important to find an organization that means something to you. Many organizations can always use money, but giving time is the greatest support you can offer. Giving time on a constant basis is essential to make a real impact on non-profit organizations or communities in need.
Do you have any events coming up?
I have many speaking events lined up through 2023. Check out my website for the latest events.
Where can we follow you?
You can follow me on LinkedIn, Instagram, Facebook and Twitter. Also, visit my website for more information on my journey and speaking events.
PAY IT FORWARD: What is an awesome local charity that you love?
YES Employment + Entrepreneurship is a non-profit, community-driven organization helping Quebecers find employment and develop as entrepreneurs. Without the support of YES, I could never have achieved my goals and dreams. YES makes such an important impact in the local community, supporting first-generation individuals with job readiness, skills training, employment integration, business creation, retention and expansion.