Lambda Foundation is a Canadian charity that aims to create university scholarships in research related to 2SLGBTQ+ people and to reward human rights leaders in high school. We spoke with Cameron Aitken, President of the Board for the Lambda Scholarship Foundation Canada to find out more about them.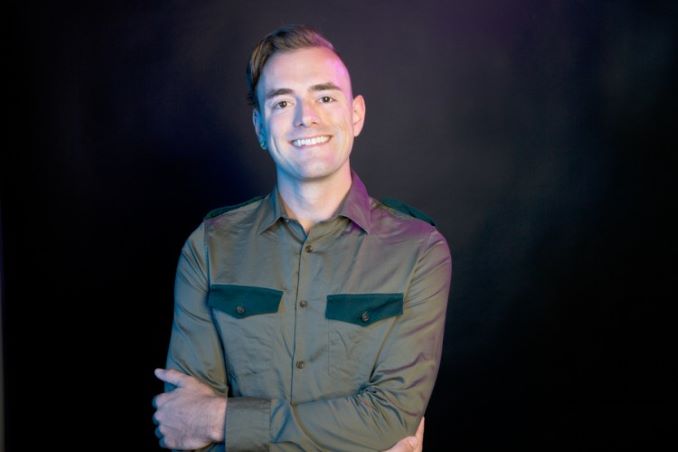 Describe your charity/non-profit in a few sentences.
The Lambda Scholarship Foundation Canada seeks to advance research pertaining to two-spirit, lesbian, gay, bisexual, trans, queer, questioning, and other sexual and gender minority (2SLGBTQ+) communities. This research could be in the Arts, Social Sciences, and STEM fields, and we also have writing awards. Our goals are to strengthen our existing Lambda Awards and introduce new ones at educational institutions across the country. We also aim to establish new awards for marginalized youth conducting research, organizing, and/or mobilizing to combat systemic oppression and discrimination.
As an entirely volunteer-run board of directors, our efforts to support education of this kind have been the legacy of volunteer organizers, activists, and donors. Lambda continues to seek out this kind of enthusiastic engagement today.
What problem does it aim to solve?
In the 1990s, the Lambda Literary Foundation was geared towards supporting students via scholarships when universities were unwilling to prioritize 2SLGBTQ+ students and studies. Now moving into 2022 and beyond, we are able to create new tuition-based awards. Our goal remains the same: to support queer, trans, and non-binary scholarship, and we remain the only foundation in Canada dedicated to this mandate. We currently have over 10 awards at Canadian universities and a secondary school.
When did you start/join it?
I joined in 2017, upon returning to Ottawa after completing my Master of Arts in Gender Studies from the Central European University. I was looking for volunteer opportunities and was recruited by Jefferson Morris IV, at the time a current board member and now longtime Lambda volunteer. Originally, I was in charge of fundraising and worked to submit grant applications for opportunities, such as becoming a beneficiary at the 2018 Swirl and Twirl Fundraiser. Through these opportunities, we have been able to build up the operating capacity of Lambda.
What made you want to get involved?
I had not heard of Lambda before joining, and I was inspired by their mandate. Supporting queer and trans scholarship as an NGO is crucial, as there are few awards within institutions. During my undergraduate studies, I was aware of the Bill 7 award, but that was it. There have been new awards, such as the Douglas Elliott Legal Fellowship at the University of Toronto, but Lambda has been making these changes since the 90s. Some of our endowments are running low, while others will be around for decades to come! So please consider donating so we can revitalize our existing awards and create new scholarships.
What was the situation like when you started?
The Lambda Board was mostly academics who had a longstanding involvement with the Board. As they were preparing to leave, the next few years involved recruiting new board members to continue our mandate. I have used my work experience as an NGO administrator to seek out new funds and partnerships for Lambda Awards. Starting in 2021, we took part in the Canada Summer Jobs Program and ushered in our first paid staff member in over a decade. We hope to continue employing summer students to assist in our administration and outreach.
How has it changed since?
Since 2017, we have been able to start two tuition-based scholarships: the Lambda STEM award at the University of Alberta and the Lambda Tuition Award at Concordia University. These are multi-year awards that will be renewable for 3-4 years and will potentially have a new winner each year. We are also hoping to unveil a new tuition award for the fall of 2022! Stay tuned.
What more needs to be done?
There is a growing amount of evidence that suggests 2SLGBTQ+ students have lower levels of family support and bigger debts from post-secondary education. When you also take into account earning disparities within this community, you see that trans women and BIPOC members earn less when they are employed. This is a systemic issue, so we are committed to supporting queers and trans scholarship in Canada to help right this inequity.
How can our readers help?
Head over to our website at http://lambdafoundation.org and our social media platforms (Twitter, Facebook) to find information about our awards. We are always trying to encourage more applications. In particular, for any potential Concordia Students in your family and friend circle, have them check out our new award! Current Université de Montréal students can also look into the Lambda Bursary of Excellence.
If you are looking to make a one-time donation to Lambda or are interested in writing us into your will, please get in touch with the Board of Directors – at lambdafoundation@gmail.com
•Do you have any events coming up?
We are famous for the Wild About Sappho literary nights that took place in Ottawa from the 1990s to the early 2000s. Currently, we are busy fundraising and looking for new universities and donors!
Where can we follow you?
Check out our website and our social media platforms (Twitter, Facebook) to learn more about our history and current awards!
PAY IT FORWARD: What is an awesome local charity that you love?
So as a proud member of the Enchanté Network, Lambda is able to network with almost 200 2SLGBTQ+ organizations across Canada. This includes many fabulous members in Quebec such as Foundation émergence. They have done amazing work in Quebec and now for francophone communities across Canada, including supporting queer seniors and caregivers.