Santropol Roulant is a local charity that emphasises helping multiple communities by providing meals to Montrealers who have experienced a loss of autonomy. They grow, prepare, deliver and educate the local community about healthy food options and food security. We spoke with Emma Simon, Fundraising and Communications Officer to learn more.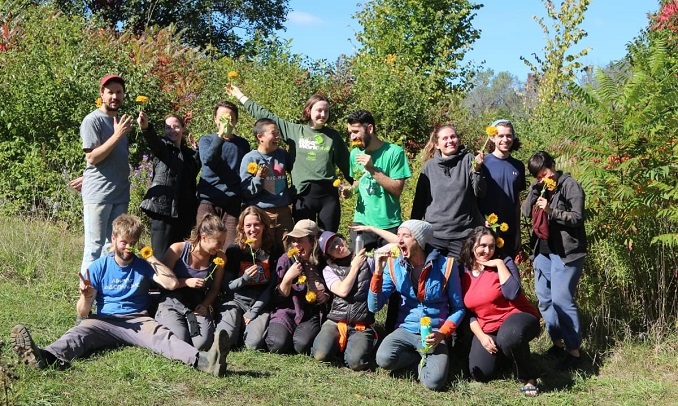 Describe your charity/non-profit/volunteer work in a few sentences.
Santropol Roulant is a vibrant intergenerational community brought together by food and community engagement, for a healthy, well-fed and close-knit city.
With the support of 1 500 volunteers each year, we grow, prepare, and deliver meals to Montrealers living at home with a loss of autonomy. Together, we create a continuum of engaging and inspiring services and activities to strengthen the social fabric of the community by increasing food security and social inclusion.
Our diverse programming includes:
– a Meals-on-Wheels service
– urban and peri-urban agriculture
– educational workshops and activities
– intergenerational community events
– partnerships with organizations for education and for food distribution
– volunteer-run collectives, including a bike workshop, urban fruit harvesting, bee keeping, vermicomposting, and a mycology collective
What problem does it aim to solve?
At Santropol Roulant, we use food as a vehicle to break social and economic isolation between generations in order to foster sustainable social change.
Through our programs and activities, we aim to foster collective and intergenerational learning that focuses on reliable access to food, increased social contact, and collective action in the community. While your impact extends to all members of the community, the two main beneficiaries of our work are youth and Montrealers living with a loss of autonomy.
Over the long term, we empower Montrealers to make better-informed decisions surrounding food, to grow their own food, to explore their interest in local food systems, and to channel their sense of value and belonging into collaborative relationships in the community.
When did you start/join it?
In 2021, I started as a volunteer in the kitchen and fell in love with the place and people! After volunteering every Monday for months, I decided to deepen my engagement and I applied to join the team in 2022.
What made you want to get involved?
As part of my studies, my program included volunteer hours, and I was told that the Roulant was a place to learn, grow, and form meaningful connections and that there were as many ways to get involved as there are members at the Roulant!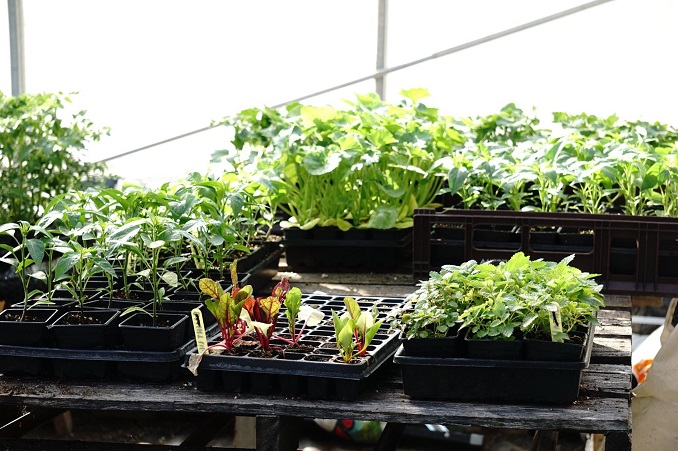 How has the organization changed in the last few years?
Our Meals-on-Wheels serves people in our community with a loss of autonomy living at home, including 81% of seniors and 46% over the age of 80. Since 2020, we have observed the disturbing impact that inflation has had on the food security of this segment of the population. In Quebec, more than half of all seniors have an income of less than $20,000 per year. Such a tight budget had led some Meals-on-Wheels clients to order fewer meals, despite a lack of viable alternatives to maintain their health and well-being. In 2022, in response to the worrying trend, we were able to expand its social pricing model, developed in 2015, to further increase the accessibility of meals to everyone. While we continued to offer a subsidized price of $4.50 per meal instead of $6, the free meals fund allowed clients experiencing more severe financial precarity to access 1,777 meals free of charge.
What more needs to be done?
– More mission-based funding
– Stronger social services
– More social benefits (old-age pension, disability, reintegration)
– Tax credits for community workers
– Funding for home care and caregivers
How can our readers help?
The Roulant is many things, including a community of thousands of passionate volunteers and donors that make social change possible. It's folks like you that nourish us and contribute to an amazing intergenerational community. Come get involved and experience this sense of community first-hand, or donate today to support and strengthen our local food system!
Do you have any events coming up?
Starting Friday, June 30, 2023, the Roulant will host its first-ever weekly food kiosk project in the Terrasses Roy public square.
What does it involve? It's a weekly event where three activities take place side by side: the distribution of soup, vegetable sales and volunteer work, which aim to include the neighbourhood's most vulnerable populations and create a better social mix. The food kiosk is first and foremost an invitation, in a friendly, inclusive and intergenerational atmosphere, not exempt from the challenges of cohabitation, but in which everyone is invited as an actor in the neighbourhood. In this project, we have joined forces with the Roulant's agriculture and kitchen programs and approached two valuable new partners: Plein Milieu – working in homelessness, mediation and prevention in the neighbourhood since 1995 – and Carte Proximité – a food voucher program offered by Carrefour solidaire CCA.
Where can we follow you?
If you want to learn more about us, I recommend you visit our website filled with moving stories and details of our activities.
If you haven't already done so, I also encourage you to sign up for our monthly newsletter. You'll receive updates about our work, invitations to events, new job offers and volunteer opportunities:
What is an awesome local charity that you love?