Located in Montreal, West Island Community Shares is a non-profit organization committed to uplifting the West Island community. With a proud legacy spanning 25 years, their core mission revolves around cultivating a robust, inclusive, and resilient West Island community. As an ardent advocate for communal welfare, the organization channels their efforts into raising crucial funds that support the operations of over 40 community groups in the region.
Currently, they are putting together their Snowsuit Campaign, marking its second consecutive year. In the face of prevailing economic challenges, the campaign is an urgent response to the pressing issue of providing adequate winter clothing for children from low-income families. The rising costs of living have exacerbated the difficulties faced by many households, compelling them to extend their support to those struggling to afford warm clothing for their young ones. We spoke with Executive Director Meagan Somerville to find out what more needs to be done.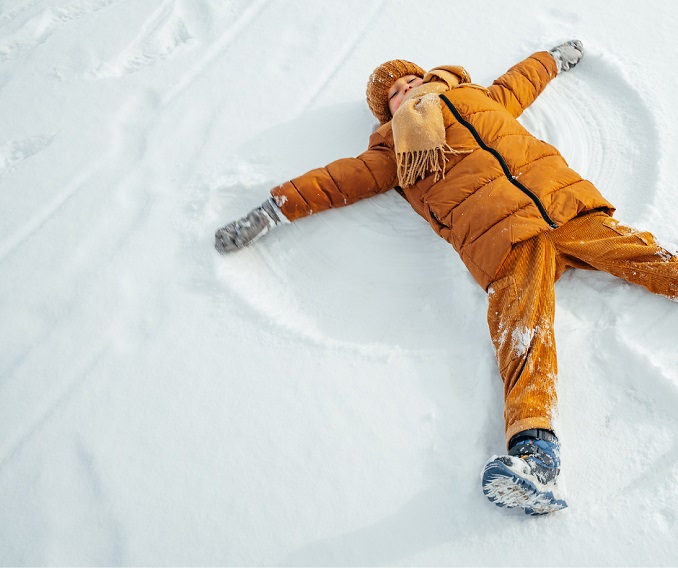 Describe your charity/non-profit/volunteer work in a few sentences.
We are a charity that raises funds to support over 40 community groups in the West Island. Our mission is to build a strong, resilient, inclusive and healthy West Island community. We are celebrating our 25th year.
We have just launched our Snowsuit Campaign for the second year. One of the tragic impacts of today's inflation is that many low-income families are struggling to afford warm winter clothing for their children. Thanks to our partners at BMO Bank of Montreal and other generous donors, we started a new fundraising tradition to provide brand-new snowsuits, hats, neck warmers and warm mittens to vulnerable West Island children. This year we will be giving these snowsuits to 4 community groups in the West Island who have many families in need.
What problem does it aim to solve?
All kids should build forts and snowmen, make snow angels, and have snowball fights. This campaign creates awareness that we need to help our fellow neighbours and give everyone an opportunity to give back.
When did you start/join it?
The snowsuit campaign is just one example of how we support our community. We have been supporting non-profits for over 25 years and help over 40 groups whether it be in supporting vulnerable populations, developing strong, resilient children and teens, fostering healthy bodies and healthy minds, providing basic necessities such as food and shelter, empowering women and supporting green initiatives.
What made you want to get involved?
West Island community groups need our help. The rising costs and increased need for their services required a call to action. We at West Island Community Shares are proud to support them by helping them raise funds and supporting their mission. Our community needs these groups.
How can our readers help?
You can donate to our snowsuit campaign or check us out online. The sky's the limit in terms of ways we can work together to support our community.
Do you have any events coming up?
Our next big event will be the Red and White Gala, our largest fundraiser of the year. Tickets will be on sale in the coming weeks so check out our website.
Where can we follow you?
PAY IT FORWARD: What is an awesome local charity that you love?
We support over 40! check them out on our website.