Rola Z, a Canadian expat now based in DC, is the creator of the FUNNY ARABS comedy show and is a host/comedian and producer. She has performed at the Kennedy Center, DC Improv Comedy Club, FunnyBone (opened for Zarna Garg), DC Comedy Loft and Montreal. A corporate woman turned comedy show producer (because it's more fun!), Rola is of Lebanese origin and has lived in Greece, Dubai, Cairo, Montreal, and more. She has taken FUNNY ARABS to Montreal and to the Kennedy Center. We spoke with Rola to find out more about her career as a comedian.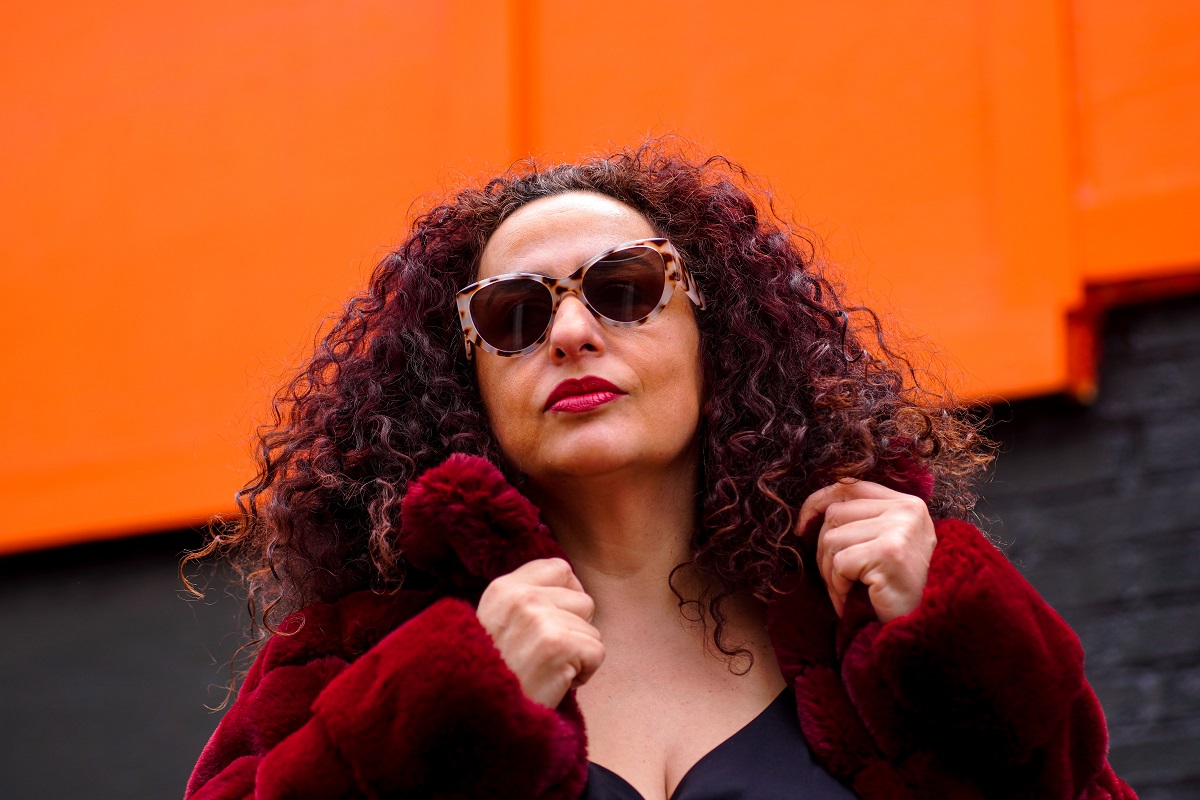 How would you describe your comedy style?
I like to think of my comedic style as cerebral and dark.
Who are some of your influences?
I grew up watching British/dark comedy, not knowing that it was dark comedy at the time! It was just what resonated with me and what still does. I started a Dark Comedy show in DC, specifically to have a full line-up where we get to perform black humour that may not be welcome at other shows. When the audience is ready for dark comedy, it's catharsis for all of us. My material is mainly traumedy, as in trauma comedy where I turn pain into punchlines. For example, I talk about fleeing a warzone, a friend taking his own life, revolution and making all that funny! I also talk about being 50 yet feeling empowered, hot, and single. So it's not all intense topics.
Who was your favourite comedian growing up?
I loved anything by Monty Python, so John Cleese was my favourite, Eddie Murphy (back in the 80s!) and Gene Wilder. Gene was so likeable, warm, and self-deprecating. I also liked Woody Allen, but he married his stepdaughter, so we can't talk about him. Gross.
Who is your favourite comedian now?
Ricky Gervais, John Oliver, Bassem Youssef, Trevor Noah, Eliza Shlesinger, Zarna Garg.
What is your pre-show ritual?
Performing is high-energy for me, so on the day of any performance, I hide from other humans until an hour before the show. It sounds trite, but I also meditate, put on an outfit which makes me feel good (usually a sequin dress!) and I tell myself to stay-in-moment on stage.
What is your favourite place you have performed? Why?
Too many to name! Every space has its beauty, though in comedy, some places are dingy and gross, obviously. Haha. I love the Wiggle Room in Montreal as it's truly a unique club, and the burlesque aspect brings out my cheekiness when I am performing my comedy act. I consider myself a clean comedian, but it's fun to get a bit naughty at times. Other places I enjoy are the DC Improv, Richmond FunnyBone, and the Kennedy Center in DC. Performing at a theatre brings out the actor in me, and that's a whole other art form.
What is your favourite bit you have written and why were you proud of it?
As comedians, we could love/hate the same bit depending on the day and how well it did that night! I generally love my dark material.
What is your favourite medium for listening or finding new comics/comedians?
Youtube, IG, word-of-mouth. I have a very non-mainstream taste in comedy, so I generally look to comedians I already like and follow.
Tell us a joke about Montreal.
Oh God, it's not like that. Like you meet an accountant at a bar, and you're like, please can you do my taxes?
Do you have anything to promote right now?
Yes! Dark Comedy and Funny Arabs Show: check my Instagram
Where can we follow you? 
PAY IT FORWARD: Who is another local comic/comedian we should know about?