Alexandra Lost is a duo formed by singer-songwriter Jane Ehrhardt and composer-producer Simon Paradis. As children growing up in two different provinces, Jane (New Brunswick) and Simon (Quebec) both owned the same Yamaha PSR synthesizer and were fascinated with the idea of recording their own music at home. After years of cutting their teeth on the Quebec City music scene, organizing shows in attics and bars and releasing multiple solo albums, the pair joined creative forces as Alexandra Lost in 2017. Drawing inspiration from their extensive record collection, they strive to combine the poetic sensibilities of the singer-songwriter and folk genres with production qualities from the worlds of classic pop, hip hop and electronic music.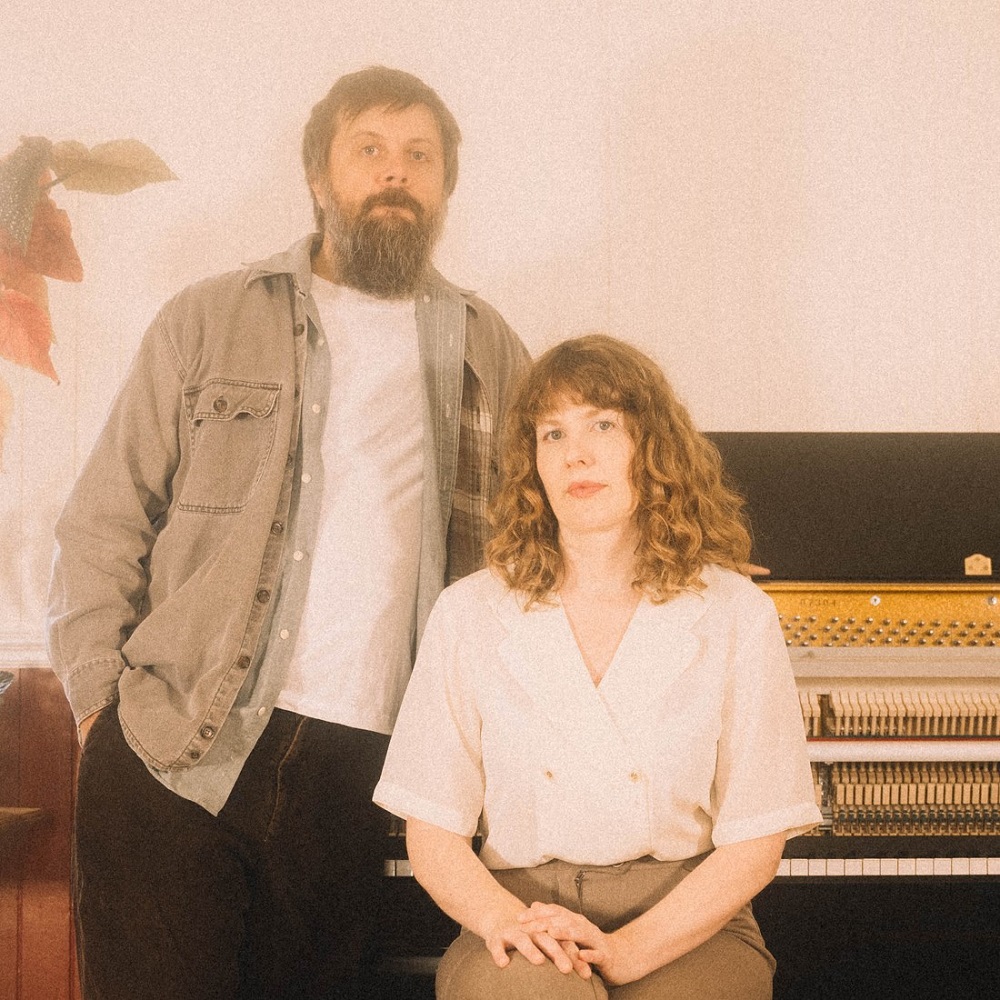 Name:
Alexandra Lost – Jane Ehrhardt and Simon Paradis
Genre:
Trip hop, electro, folk
Founded:
2017
# of Albums:
3rd album releasing March 2024
Latest Album:
Smoke (March 2024)
Latest Single:
Going Down
Latest Video:
Favourite musician growing up:
Jane: Nirvana; Simon: The Beastie Boys
Favourite musician now:
Adrianne Lenker
Guilty pleasure song:
Jane: Anything by ABBA!
Simon: I've been questioning this concept for a while now. I feel no guilt in enjoying that weird early 2000s phase where every song had a Ja-Rule-type rapper along with a Mariah Carey-type singer.
Live show ritual:
We dress up and we just hang out till suddenly we're on stage.
Favourite local musician:
Jane: Nanette Workman. I had the opportunity to meet her and she is so kind. Such an amazing voice and life story. She's a true rock star and an inspiration!
Simon: Cedric Martel is a bassist in MTL and everything he touches is gold. We've worked on several projects together. One day we were talking about the "cardboard-sounding" bass McCartney's album II and Wings songs like "Goodnight Tonight". When I found out exactly what bass it was, he immediately went on Marketplace and bought it. And he lended it to us for the next record. I'm lucky to have him as a friend. (By the way the bass is a Yamaha BB1500).
EP or LP?
LP
Early bird or night owl?
We're both night owls!
Road or studio?
Simon: Studio
Jane: Road
Any shows or albums coming up?
Our third album Smoke drops on March 22, 2024. We'll be playing an album release show at Le Verre Bouteille on April 20, 2024.
Where can we follow you?
***
Rapid Fire Local Questions:
What is your favourite local restaurant?
Chalet Bar-BQ in NDG for the vintage Quebec diner vibes and delicious sauce.
What is your favourite street in your city and why?
Saint Laurent Boulevard, it has it all!
What is your favourite park in your city and why?
Parc Lafontaine, it's classic Montreal!
What is your favourite music venue in your city?
L'Escogriffe. Old-style taverns are strangely appealing to us.
What is your favourite music store in your city?
Atom Heart