Meet Ela! This sweet old lady is looking for love and only love. She is a real purr machine from the moment she sees you! She absolutely ADORES laying on you or next to you, a real cuddly cat! Since she is deaf, the transition between her and our current cat was a bit tough, however, it is a lot better and they are able to give each other some space. Ela loves to look outside of the window or patio door, it's one of her favourite things. She has some silly quirks that make us laugh out loud! She is quite the comedian! She is an absolute sweetheart and deserves a calm and loving home that will understand her and love her just the way she is.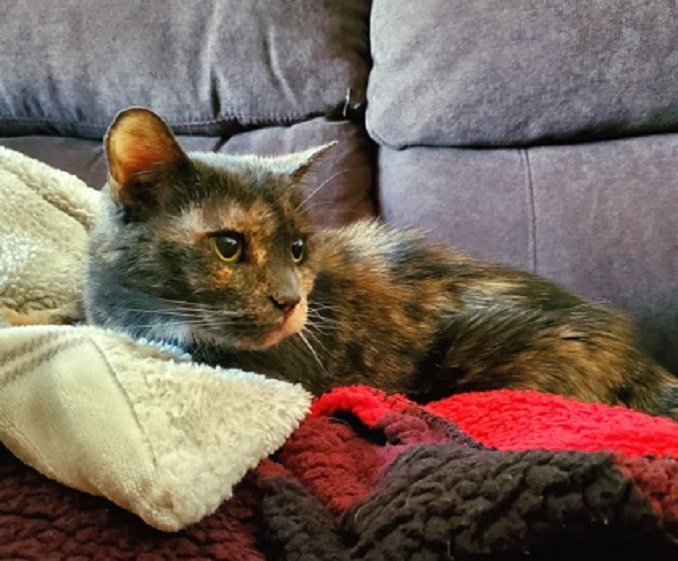 Ela
Age: 12
Sex: Female
Breed: Domestic Shorthair
Size: M
Colour: Grey
Declawed: Front
If you would like to adopt this cute cat, don't hesitate to fill out the online adoption form!
About this column:
Each week we feature animals available for adoption from local shelters in the Montréal area with the hopes that our readers will assist in finding good homes for them. If you, or someone you know, has the resources to take care of one of these animals, please do get in touch with the appropriate shelter via the links provided.