Cassiopeia is a 5-piece Canadian R&B, jazz, soul, funk and blues band from Montreal. The band was formed in late 2018 from a collection of jam session players. Our unique brand of music fuses blues, funk, and jazz with sounds from classic rock, hip hop and R&B. Our groovy rhythms and melodic tunes surround the audience and create the perfect vibe for the evening.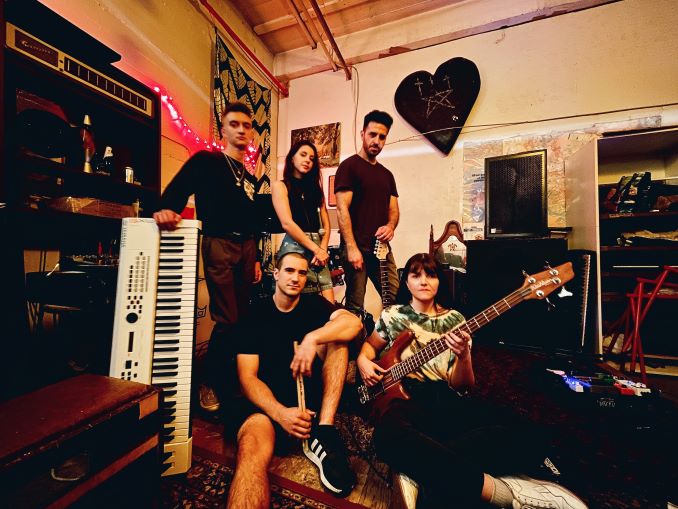 Name:
Cassiopeia
Genre:
R&B
Founded:
late 2018
Latest Album:
Live at the Planet Studios EP
Latest Single:
Dream Love / Impossible
Latest Video:
Favourite musician growing up:
Queen, Amy Winehouse, The Police, Toto, Chick Corea
Favourite musician now:
Tom Misch, John Mayer, Nate Smith, Mac Ayres
Guilty pleasure song:
A thousand miles by Vanessa Carlton
Live show ritual:
We check our setlist and we make sure we are all ok before starting playing, I know it's not very exciting but it is efficient.
Favourite local musician:
Dustgang, The Day Dreamers, Leonie Gray, etc.
EP or LP?
We would love to record an LP, that's the dream.
Early bird or night owl?
Both, but music works better at nighttime
Road or studio?
There's nothing like playing live but for now, the studio is what makes our music come to life.
Any shows or albums coming up?
We are going to be recording our first album, set to release in 2022 so no shows for now, and especially with the current situation
Where can we follow you?
Spotify | YouTube | Apple Music | SoundCloud | Instagram | Facebook
***
Rapid Fire Montréal Qs
Favourite local restaurant:
Le Gros Luxe, Local Jerk and Patati Patata
Favourite street in your city:
Rue Bernard in Mile End, has really good restaurants and bars but it also has this chill vibe that you can go there for a walk during the day and look at traditional Montreal houses and people doing some garage sales, it has a very cozy vibe.
Favourite park in your city:
Jeanne-Mance Park, it's not a huge park but it is not little either also the street below, Esplanade ave. has some lovely architecture. It is a very easy park to get together with friends and play some music or watch a football game if there are any teams playing.
Favourite music venue in your city:
Turbo Haus where The Growve jam session happens, for us it's home because that's where we all met and all our friends perform every week. L'Escalier used to be a really cool place where different types of music could be heard all day every day. Our dream would be eventually playing at.
Favourite music store in your city:
For instruments, Steve's, for music Beatnick, Aux 33 Tours and Sonorama Disques.