Under the shy demeanour and delicate voice of Sophia Bel, there's an inviting, colourful and playful world waiting for people to dive into. Born in Michigan from a Québécois dad and a Dutch-American mom, Sophia has always found her path through music, from singing 90s classics when she was younger to now releasing her debut album. A real 90s kid, she grew up listening to pop divas, while dreaming of one day becoming a shining music star like them. Bullied at school for her looks, Sophia found an escape daydreaming about a future life as a singer. Figuring out music was her true calling when she was still a teenager, Sophia decided to take her career seriously and pursue her studies in music at Vanier College in Montréal, where she started an empowering path towards the artist she is today. Taking time for herself to recenter on the kind of music she wanted to make as an artist, Sophia Bel found herself going back to her roots, one that are heavily influenced by the fresh pop of the early 00s, by emo-rock, and pop-punk of yesteryears.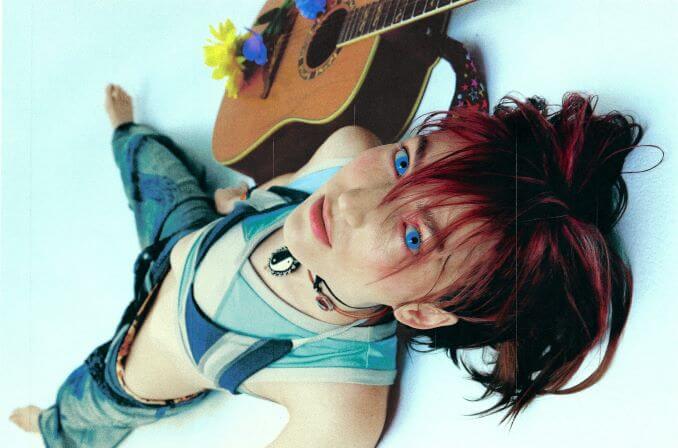 Name:
Sophia Bel
Genre:
Alternative Pop
Founded:
1992
# of Albums:
0, my first album 'Anxious Avoidant' drops on April 15th!
Latest Single:
I Won't Bite
Latest Video:
Favourite musician growing up:
Britney Spears, then Avril Lavigne, then Fall Out Boy
Favourite musician now:
Impossible question, but right now I would say Soccer Mommy
Guilty pleasure song:
Soak Up The Sun by Sheryl Crow
Live show ritual:
Getting dressed up and not seeing the acts before me because I'd rather stay in denial than let the stage anxiety simmer
Favourite local musician:
There are many, at the moment I would say Helena Deland
EP or LP?
I'm a one song on repeat type of person
Early bird or night owl?
Chronic earlybird
Road or studio?
Studio
Any shows or albums coming up?
May 11th @ Baby G, Toronto // May 13th @ L'Anti, Quebec // May 25th @Foufounes Electriques, Montreal // July 13th @ Osheaga, Montreal
Where can we follow you? 
Instagram | Facebook | TikTok | Twitter
***
Rapid Fire Montréal Qs
Favourite local restaurant:
Marmite Africaine (best chicken in the galaxy)
Favourite street in your city:
St-Laurent because it is home to my favourite music stores, thrift store and Jarry Park.
Favourite park in your city:
Jarry park because it has a gorgeous little lake and willow trees.
Favourite music venue in your city:
Parc Jean Drapeau (I like outdoor festivals)
Favourite music store in your city:
Nantel Musique, they are always so nice and helpful.