For this week's recipe feature, Mandy and Rebecca Wolf shared their simple, delicious and perfect fall staple for Cabane a Sucre Salad. This tasty salad will take you right back to the Sugar Shack!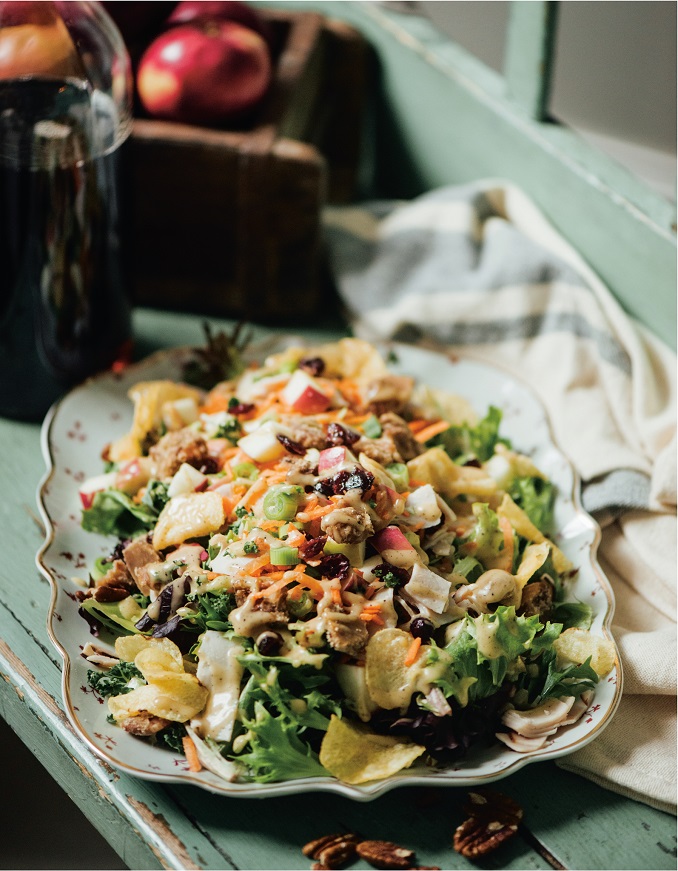 Cabane à Sucre Salad
Ingredients:
– 2 cups shredded curly kale
– 2 cups chopped romaine lettuce
– ¼ cup diced apples
– ¼ cup shredded carrots
– ¼ cup diced maple-smoked ham
– ¼ cup diced cooked bacon
– ¼ cup dried cranberries
– ¼ cup kettle chips (we like the Cape Cod ones)
– ¼ cup sliced scallions
– ¼ cup Candied Pecans
– ⅓ cup Spicy Maple Dressing
Directions:
Combine all of the ingredients in a large stainless-steel bowl. Top with the dressing and, using tongs, toss until well mixed and dressed.
***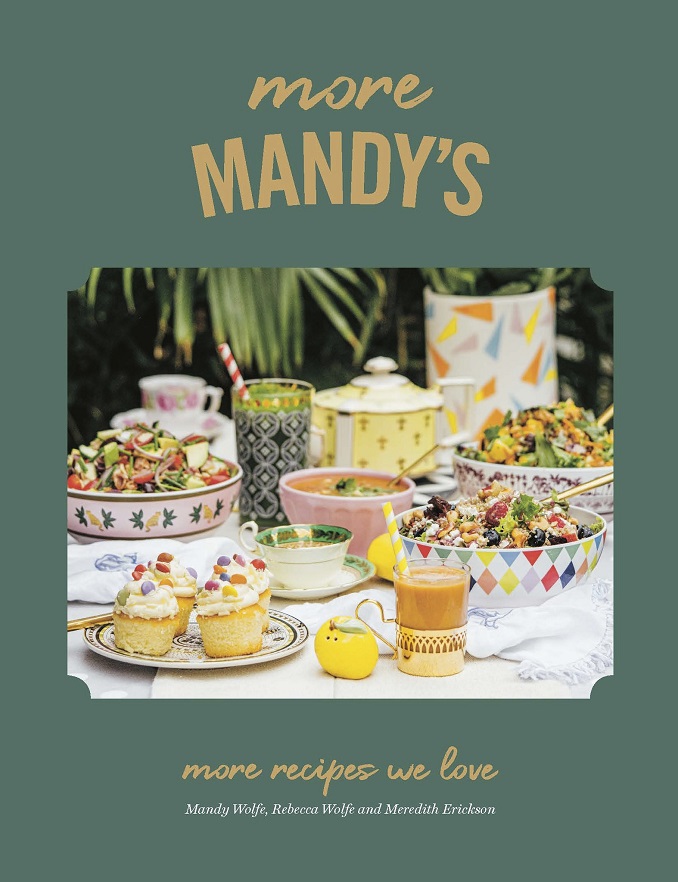 From the sisters behind the bestselling cookbook Mandy's Gourmet Salads—and the Montreal & Toronto salad bars of the same name—comes More Mandy's. Hot off the heels of the launch of their first Toronto restaurant, More Mandy's is highly anticipated by home cooks and healthy eaters.
This second sensational cookbook, following the runaway bestseller Mandy's Gourmet Salads, is packed with even more salads, more smoothies, more sweets—and now morning fuel and soups too! Indulge in and be inspired by these heartwarming recipes for cold-weather meals, plus plenty of year-round favourites. Even in wintertime, there's nothing a Mandy's salad can't fix.