Evive Nutrition shared with us this tasty recipe for Golden Curry Bowl, a quick and nutritious meal that's as vibrant as it is delicious. Discover a culinary delight with this meal, a symphony of flavours and textures where simplicity meets sensational taste. Melt-in-your-mouth Evive Golden Curry meets pre-cooked quinoa, while diced red pepper, halved cherry tomatoes, sliced avocado, crisp snap peas, and delicate pea shoots create a colourful masterpiece. Enhance the experience with optional garnishes like fresh cilantro, zesty lime wedges, or a dollop of creamy vegan sour cream. In just a few easy steps, you'll have a wholesome and visually stunning meal that's both nourishing and delectable, perfect for any occasion.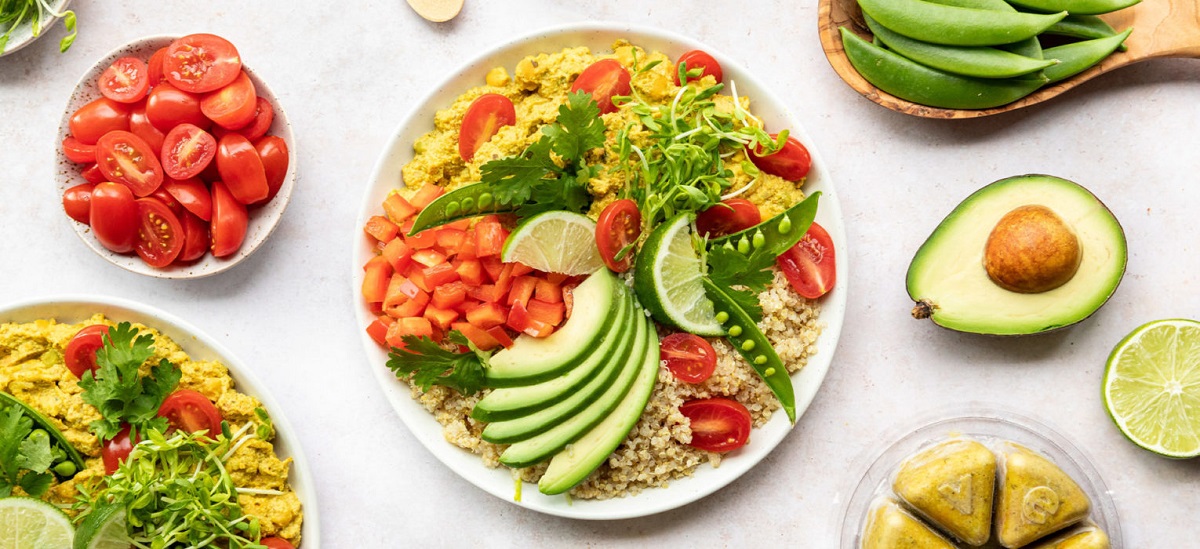 Golden Curry Bowl
Ingredients:
1 package Evive Pre-Cooked Quinoa
½ cup red pepper, diced
½ cup cherry tomatoes (halved)
½ avocado, sliced
¼ cup snap peas
¼ cup pea shoots
Optional garnishes: cilantro, lime wedges, vegan sour cream
Directions:
1. In a medium pot, warm up the Golden Curry cubes for 4-5 minutes.
2. In another medium pot, warm up the quinoa for 4-5 minutes.
3. Prepare the additional ingredients.
4. Divide all of the ingredients between 2 bowls and enjoy!