Europe's biggest colonizer Jacques Cartier gave Mont Royal its name in 1535 in apparent honour of a pal named John Royal.
Mont Royal Park opened in 1876. The Beaux Arts Mont Royal Chalet was built in 1932. It was the venue for a cycling event during the 1976 Summer Olympic games.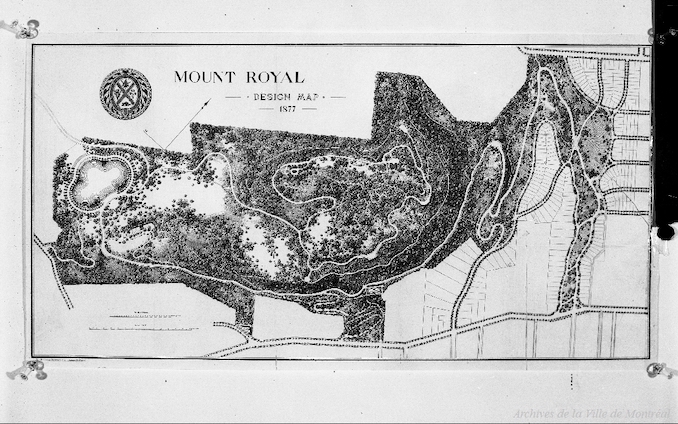 Among the historic buildings and attractions, it is also the location of a CBC radio and TV tower.
It's always been a popular site in winter, for sledding and toboggining, snowshoeing, and there are many trails for cross-country skiing. While downhill skiing and snowboarding have been proposed, it is not a popular idea for the public owned park.
Is it a really big hill, or a really small mountain? Whatever it is, a picture on Mont Royal overlooking the city is a must and the Montreal Archives contains many vintage looks of the famous panoramic view.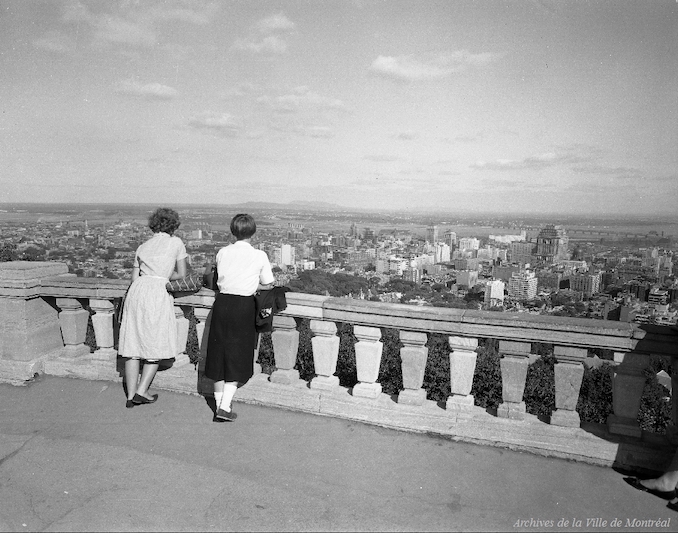 Another item on the bucket list beyond the view is the Mont Royal Cross that was originally placed in 1643, and the current cross dates back to 1924, and has been updated with lights that can change colour. Placed near the cross is a time capsule to be opened in 2142.