The city of Montreal now has a new basketball team in town. You may or may not have heard, but the Montreal Alliance was created in February 2021. The team will be playing in the CEBL (Canadian Elite Basketball League), as of the league's 2022 season. This is the first professional basketball team of any sort in Montreal, since the Montreal Jazz. They played in the NBL Canada league during the 2012-13 campaign but due to lack of ownership, they folded. The new team will be playing their home games at the Verdun Auditorium.
As the Alliance's inaugural season is set to start on May 25th, the front office and ownership group have been very busy getting things ready for the opener. One of the first moves that the team made was hiring former two-time NBA champion and Montreal native, Joel Anthony as the General Manager of the club in late October last year. Not too long after, the team hired Vincent Lavandier as head coach.  The French native coached various teams in Europe's top basketball leagues, most notably the Glasgow Rocks of the BBL.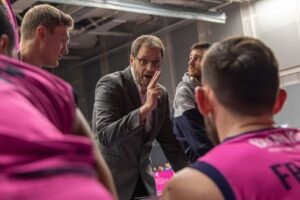 As GM, Anthony has been busy acquiring new players for his team. As it currently stands, the team has only announced four of its players which includes Montrealers Kemy Ossé and James Jean-Marie who both played college basketball in the NCAA. In Ossé's case, this will be his third season in the CEBL, as he previously played for the Saskatchewan Rattlers for the past two seasons. Before that, the Montrealer played three years in the NBL of Canada. As for the four players currently, Ossé is the player with the most professional experience. However, that could change once more names are announced.
According to GM Anthony, not all the names can be announced yet for whatever reason. "We have some players that are signed but we just haven't announced yet and some others that are pending," says Anthony. He also adds that there is no rush in getting players on the team before their game in Hamilton on May 25th, "This is something across the league, it is a process that kinda takes time before players are announced. Overall we might be a little later, but this isn't uncommon to be signing some players, if anything sometimes your best signings are later as well," added Anthony.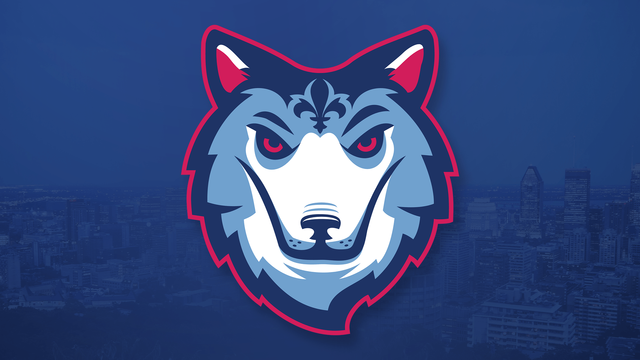 Since the CEBL is played in the summer, it allows for the league to get players who played overseas or even in the NCAA to improve their skills for their winter league. It also can allow a player to play in Canada and then go elsewhere afterwards. This would also play a factor in the delay of announcements of players, as some may still be in their league playoffs. Nonetheless, this is something we will hear about shortly as more players are announced and signed onto the team.
Overall, having this team in Montreal will allow for more exposure of the game to a very hockey dominated city. "I think it will be a great opportunity for players in the city to be seen and gain experience with a professional team. This is a great way to develop our talent as guys try to find their way professionally. This is a great beginning for that, especially the concept of it being in the summertime," says Anthony on the impact the team can have on the city. As a whole, the Alliance could very well convince some young kids to take up the game of basketball, as seeing some high competition could be very influential.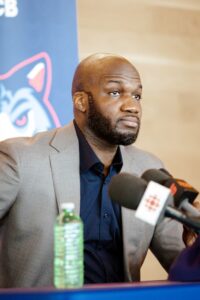 It is also just generally a good time for a pro basketball team in Montreal. There is more NBA talent than ever before from the city. Guys like Khem Birch and Chris Boucher on the Toronto Raptors team, as well as Luguentz Dort on the Oklahoma City Thunder are all born in Montreal. With that being said, this already creates a better foundation of basketball in the city, which can help the Alliance draw in some fans. Anthony also feels that he and his management team can bring in some talent that will attract fans as well as the CEBL being a fast athletic league, it can help the team grow over the next few years. These are some things that should attract fans to games.
As for an NBA team in Montreal, it is still a long way away in Anthony's opinion but the Alliance are a good starting point. "I think it is some ways away, but having a professional team like the Alliance gives you some sort of blueprint in terms of what you may or may not need for a team in a longer winter season. So there are things where if the NBA were to look at a team in Montreal, they will be able to take from the Alliance in terms of how it could work," explains Anthony on how the Alliance could eventually propel Montreal to an NBA franchise.
The Alliance will be preparing for their fans before its home opener on May 29th against the Scarborough Shooting Stars. Led by a strong leadership group, professional basketball in Montreal is seemingly looking like it could work well. Another great factor is that the Alliance belongs to Montreal and no other city. This means basketball fans in Montreal, finally have a team of their own.
For Alliance tickets click here.