Pizzéria NO900 is a pizzeria with restaurants all around Québec that uses Naepolitan savoir faire. We spoke with Gabrielle Hamelin, Brand manager of NO900, to find out more about them.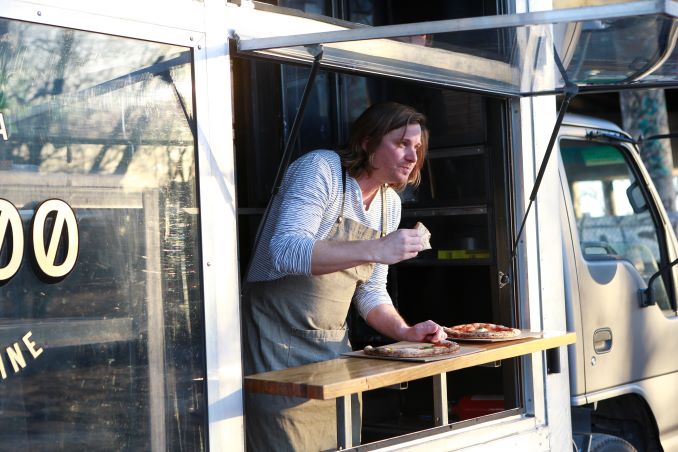 What is your business called and what does it do?
Pizzéria NO900. Our pizzeria is in 27 locations in Quebec
What made you want to do this work? 
As brand manager for NO900 and owner of 3 locations, I am very passionate about restaurant business and hospitality. 900 is a beautiful brand with excellent products and it completely fits my values!
What problem did you want to solve with the business?
With the pandemic came multiple problems but overall one of the main problems for the restaurant industry is that it's very difficult to work in the industry and have a balanced life. With NO900 business model it's possible!
Who are your clientele/demographics?
7-77 all around Québec, who doesn't love pizza? 😉
How does your business make money? How does it work? 
A Pizzeria makes money by selling pizza, we do it in our dining rooms (when allowed) take out, or by delivery
Where in Montreal can we find your profession?
We have 27 locations of pizzeria 900 and there are tons of restaurateurs in this vibrant city!
What is the best question a prospective customer could ask a member of your profession when comparing services? Give the answer as well.
What makes your pizza or service better than any other one in Québec? Pizzeria NO900 concept is making Neapolitan pizza in the rules of art with a special ingredient: the Québec audacity! And also: the Pizza champion of the world is our chef: Mirko D'Agata!
What is the best part about what you do? What is the worst part? 
The best part is definitely the contact with our clientele. What we love the most is hosting people, getting to know them, and making sure they have the best time when they come to visit us. The worst part, I would say is that it gets very difficult to do what we love sometimes because of staff shortage and every problem that the pandemic brought to us.
What is your favourite joke about your own profession? 
That we can open/close our dining room at any time when the government asks us to ;). Operating a restaurant is a big machine, it's very difficult to open your restaurant after months of closure in a couple of days' notice!
What are your social media channels? 
On Instagram, Facebook and our website.
PAY IT FORWARD: What is another Montreal business that you love? 
Poches & Fils / Cook it