For this edition of our Charitable Choices series we spoke with Random Acts of Kindness coordinator Issan Zhang to find out more about the work they do assisting local charities, non profits and individuals in need in the Montréal area.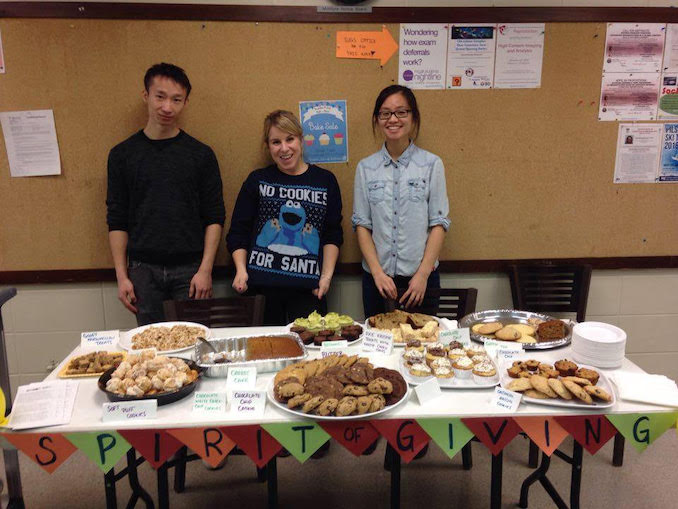 Describe your charity/non-profit in a few sentences.
Random Acts of Kindness (RAK) works with different Montréal organizations and individuals one goal at a time, sensitizing the general public to these causes.
What problem does it aim to solve?
RAK aims at alleviating economic and social stresses experienced by vulnerable individuals among us.
When did you start/join it?
I joined in December 2015 as the coordinator for RAK.
What made you want to get involved?
I was inspired by the activities led by RAK, which was then coordinated by Tina Scardochio, the founder.
What was the situation like when you started?
Tina started RAK around 2010 and regularly set fundraising goals for different charitable causes.
How has it changed since?
We have a growing interest in patching the gap between food waste and food security.
What more needs to be done?
So much more! There's resources and opportunities for everyone to get involved with!
How can our readers help?
People often underestimate the usefulness of what they have. Feel free to reach out!
Do you have any events coming up?
Every week, we prepared a few hearty meals for unhoused individuals in Montréal thanks to our collaborators Worthy Hugessen and Partage et Solidarité.
Where can we follow you?
You can follow our cooking and other adventures on Instagram and on Facebook.
PAY IT FORWARD: What is an awesome local charity that you love?
Partage et Solidarité is an incredible organization led by Atlantide Desrochers and her team. Thanks to her, countless individuals and families throughout Montréal can have food assistance each week.