The Canadian Alopecia Areata Foundation (CANAAF) supports those affected by Alopecia Areata, promotes awareness and education about this auto-immune disease, and raises funds for research. We spoke with Audrey Roy-Dorval, a PhD student in Microbiology and Immunology at McGill University and the francophone liaison at The Canadian Alopecia Areata Foundation, to find out more about the organization and the work she does.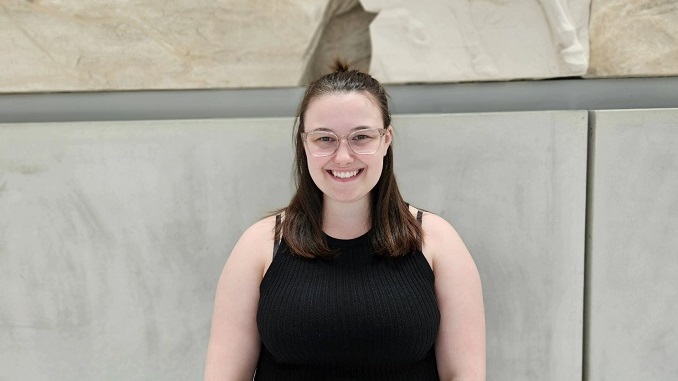 What is your charity/non-profit/volunteer work, and what problem does it aim to solve?
The Canadian Alopecia Areata Foundation (CANAAF) supports those affected by Alopecia Areata, promotes awareness and education about this auto-immune disease, and raises funds for research. As the francophone liaison for CANAAF, my role is to enhance accessibility and support for the French-speaking community. We are dedicated to addressing the language barrier that may hinder individuals from accessing the resources and support provided by the organization. In addition to that, I am actively involved in organizing events for the community to come together, share their experiences, and support one another.
CANAAF aims to alleviate feelings of isolation and empower those with alopecia areata by offering guidance, promoting awareness, and fostering a sense of belonging. By providing a platform for education, advocacy, and support, CANAAF works towards improving the overall well-being and quality of life for individuals living with alopecia areata.
When did you start/join it?
I joined CANAAF in March 2021.
What made you want to get involved?
At the time, I was personally facing the challenge of experiencing hair loss again after two years of stability. It was during this period that I discovered CANAAF, and I saw an opportunity not only to support others with the same condition but also to find acceptance and become part of a supportive community myself. CANAAF became the support network I had always believed should exist for individuals like us. It has provided the understanding, support, and empowerment we need.
What was the situation like when you first started, and how has it changed since?
Since my involvement with CANAAF, we have made significant strides in supporting francophone individuals affected by alopecia including the development of a dedicated French website and Instagram/Facebook accounts, the creation of French resources and documents, and organizing events specifically for French-speaking individuals.
I am also excited to share that we are in the process of launching a Montreal/Quebec francophone support group, providing a local and accessible platform for individuals in that region.
What more needs to be done?
As part of my current efforts, I am actively compiling a comprehensive list of vendors in and around Montreal who offer services related to alopecia, including wig providers and micro blading specialists, catering to both English and French-speaking individuals. By expanding our support network, we seek to create a stronger and more inclusive community where individuals impacted by the condition can find the assistance and understanding they need.
How can our readers help?
By raising awareness about alopecia, talking about it, and explaining what it is, readers can help reduce the stigma associated with the condition. Additionally, readers can make a tangible impact by supporting CANAAF through donations and fundraising efforts. These contributions help fund the organization's initiatives, including providing resources, organizing support groups, and facilitating educational events. Every donation, no matter the size, makes a difference in improving the lives of individuals affected by alopecia.
Do you have any upcoming events or initiatives?
CANAAF is organizing the CANAAF COME TOGETHER Conference from July 21 st to July 23 rd, 2023, in Niagara Falls, Ontario. The conference focuses on raising awareness about alopecia and supporting affected individuals and families. Apart from that, we keep hosting our Alopecia's Audacity podcast, a breath of fresh air, from those without hair. We're on Apple Podcasts,  Spotify, and Google Podcasts.
For June events, you may check out here.
Where can we follow you?
You can visit our website to learn more about CANAAF and find resources for individuals with alopecia areata. You can also follow us on social media and subscribe to our newsletter to stay up-to-date on events and initiatives: Instagram, Facebook and Twitter.
PAY IT FORWARD: What is an awesome local charity that you love?
The CHU Sainte-Justine Foundation. They provide crucial assistance to those in need, particularly in the realm of healthcare. Their focus on improving the well-being of children and their families through medical research, specialized care, and improved healthcare facilities is truly admirable.