My Universal Vision for Everyone (MUVE) partners with governments, transit authorities, and cities to build and deploy innovative software solutions in the Mobility sector. We spoke with co-founder Anthony W. Shannon for our latest Homegrown Business feature.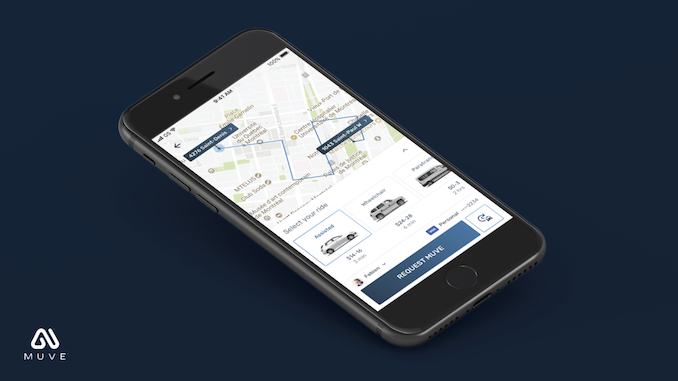 What is your business called and what does it do?
Our venture is called MUVE, which stands for My Universal Vision for Everyone. We partner with governments, transit authorities, and cities to build and deploy innovative software solutions in the Mobility sector.
Our transit suite focuses on on-demand transportation, transit coordination, while our ride hailing network integrates private operators and the community at large, offering a sustainable solution for door-to-door, arm-to-arm transportation for people of all abilities. You can download the free mobile app at gomuve.com on iOS and Android.
What made you want to do this work?
We initially started with the vision of building an impactful solution to help people living with accessibility needs. We found out that there were over 1 Billion people living with a disability globally and that a disability impacted more than 1 in 4 Americans, so we knew it was important to come up with an innovative solution to help those who need it most.
Furthermore, we found that governments, transit authorities, and mobility operators were all looking for, and willing to fund, new technologies that could make their operations more efficient. Heading into this era where everything is being digitized we ventured out to build the best technology solutions possible to tackle these important challenges.
What problem did you want to solve with the business?
We want to be a strong player in the first mile – last mile part of the mobility journey. We found that (1) users using transit or private transportation were often frustrated by long wait times, lack of driver tracking or information sharing, and lack of community engagement opportunities; and (2) transit and mobility operators need new technology solutions to enhance their operations' efficiencies and to improve overall customer satisfaction. By offering a fully integrated solution and by working and collaborating with public and private organizations, MUVE has built a very relevant and modern solution which can greatly improve the overall mobility ecosystem.
Who are your clientele/demographics?
Our focus on the client side is on government, transit authorities, smart city projects, and mobility operators. All of them can use our suite of services to propose a fully encompassing ecosystem to tackle the most important mobility challenges. Furthermore, the consumer rider apps integrate with existing mobility offered either by the cities or private operators. This makes it a lot easier for folks to either go to work, to visit family, or simply take part in society. We pride ourselves on offering a fully accessible solution, so that users of all abilities can enjoy the same level of services.
How does your business make money? How does it work?
The first step is we initially target government and/or transit contracts and work with mobility operators who already operate transportation in those regions, get them to partner with MUVE and use our technology. We then establish a plan to work in those communities to build integrations between public, private, and customer centric mobility services, making the model sustainable over time.
We found that MUVE is more than just taking users from one address to the next. Mobility has a profound impact on issues such as employment, social integration, community engagement, and overall functions of societal operations. Most of the time people using our service are either going to and from work, visiting family and friends, shopping and participating in the economy, going to school, used for non-emergency healthcare trips, etc.
In addition, since we have developed so much technology in the mobility space, we found that the challenges our users and customers are facing are very similar to those in other industries, such as logistics, shipping, delivery and really anything that "MUVEs". To that effect, MUVE will be announcing a new division focusing on creating innovative, impact driven solutions in that space in the near future.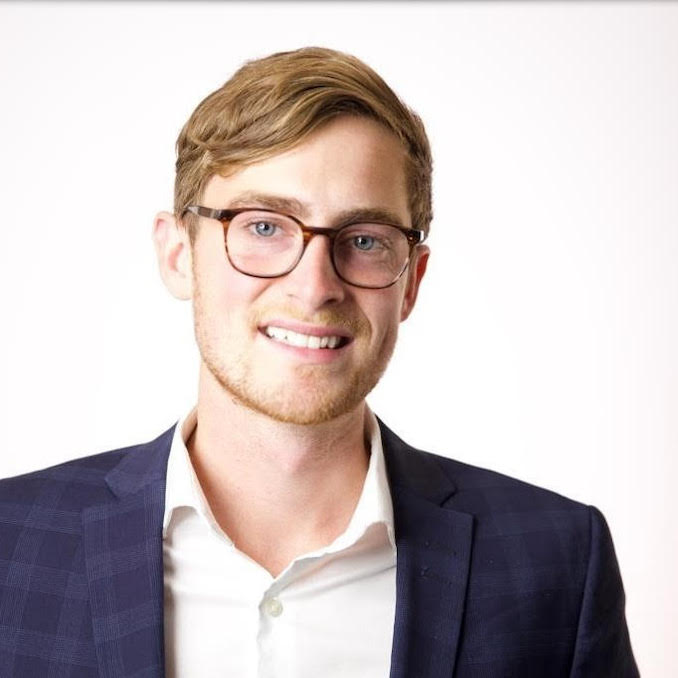 Where in the city can we find your profession?
We have an office in Old Montreal and in Northern Toronto.
What is the best question a prospective customer could ask a member of your profession when comparing services? Give the answer as well.
A typical client in our space more or less knows what they are looking for. The trends in mobility are evident: on-demand, dynamic routing, electrification, and public/private integrations for sustainability. The city, municipality, or transit agency, as an example, might ask the below:
Can your solution work with on-demand, fixed routes, and either replace our existing transit dispatch and driver system, or integrate within our existing transit ecosystem? 
Yes, MUVE can either replace existing transit software with a modern, cutting-edge solution, or we can integrate with existing solutions and launch complimentary product lines, that focus on building a sustainable public/private transportation model.
What is the best part about what you do? What is the worst part?
The best part is being able to work with the community, non-profits, customers, and partners together with with our internal team. Everyone has a willingness to do good and have a positive impact, which is a rewarding feeling and keeps us "MUVE-ing" and focused on our mission. Also, you can't fake how important this solution is when you speak to clients in need – it makes you realize just how important the work we're doing is impact wise. The hard parts include, as most entrepreneurs might be able to relate to, running every department successfully and simultaneously, while having limited resources. Reid Hoffman once said ''Starting a company is like throwing yourself off a cliff and assembling an airplane on the way down,'', which is a funny and quite dramatic analogy, but kind of true.
What is your favourite joke about your own profession?
Probably the way I met my co-founders. I was on a business trip in Toronto, and randomly got into this amazing, limo-like accessible minivan, and was very impressed with the overall experience. The driver was very chatty and offered to introduce me to the President and CEO of the company, who were veterans in the mobility, transit and accessibility space. I ended up meeting them next day and we had started talking about building a mobility solution together – this is now MUVE.
For the most part, I would say my favourite day-to-day is working with the internal teams on building complex technologies. A lot of things can go wrong early on when building things from scratch. It's all part of the R&D process when working on ambitious projects. We all have something to learn from each other while not taking ourselves too seriously and keeping things fun.
Where can we follow you?
You can follow MUVE on our website and social media accounts:
Website | Facebook | Twitter | Instagram | LinkedIn
Also, you can download the free app below:
What is another local business that you love?
Personally, I think everyone that knows me would tell you that I love to sit down for a nice meal at The Keg. Other than that, it's impossible not to notice the growth and excitement in the tech sector in both Montreal and Toronto. A lot of my friends either run or work at companies founded in Canada and investment firms are really interested in local talent, the R&D possibilities with Quebec and Canadian tax credits, and the cost savings with the Canadian currency. This all positions local tech companies in a competitive landscape to innovate globally.