Mini-Cycle is a retail store in Montréal that offers both new and preloved clothes for kids aged 0 to 12 with a guarantee to buy back the clothing once kids have outgrown them. We spoke with Founder / CEO Jad Robitaille to find out more about how it works.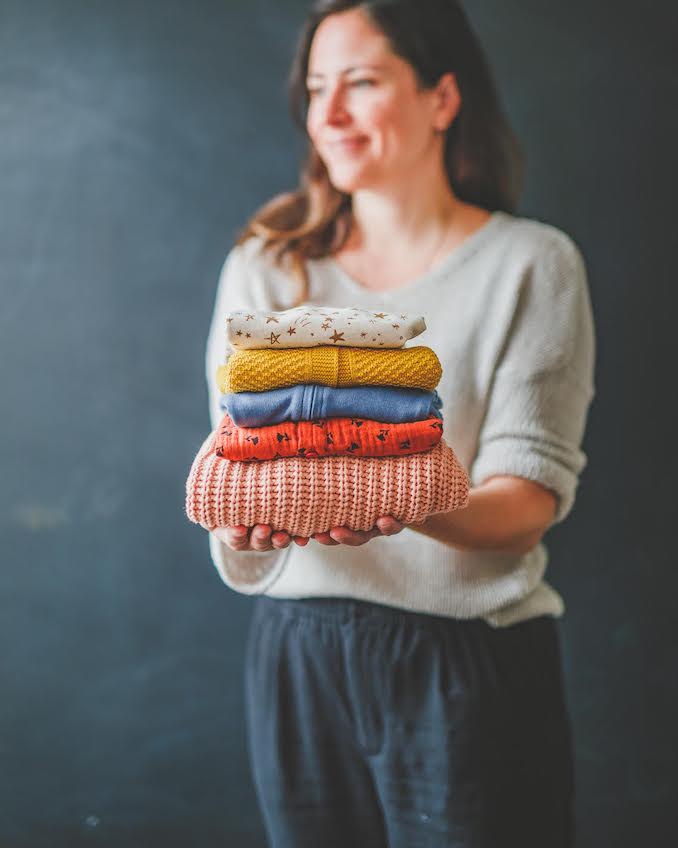 What is your business called and what does it do?
Our business is called Mini-Cycle and it's a retail store specializing in circular economy for kids' fashion. We offer new and preloved clothes for 0 to 12-year-olds and guarantee to buy back everything once kids outgrow them.
What made you want to do this work?
My career journey in environmental studies really sparked the creation of Mini-Cycle. My goal was to develop a circular concept that would be easy for parents to adopt, but also play a role in curbing the intense burden fashion is playing on our environment.
I also believe that sustainable fashion should be accessible to all, and that's why Mini-Cycle offers a wide range of products that are offered at a variety of price points and sizes. From the get-go, our focus has been on quality, durability and sustainability of all items we carry so that we can put an end to fast fashion, and make the right kind of environmental impact, one step at a time.
What problem did you want to solve with the business?
The unfortunate reality is that the fashion industry makes up 10% of the world's carbon emissions, it dries up water sources, and pollutes our rivers and streams. On top of this, 85% of all textiles end up in landfills every year.
At Mini-Cycle we sell both new and preloved clothing – with the notion that all items purchased at our store are guaranteed to be rebought by Mini-Cycle and given another life. Our hope is to have items enter our cycle 4, even 5 times, before they are no longer able to be mended or used (after which we find unique ways of then upcycling the item). All new items that we carry at the store are chosen for their quality, durability and sustainability – ensuring that what we sell holds true to our values and is fabricated with longevity in mind.
Another issue I wanted to address with Mini-Cycle was the stigma of purchasing second-hand by offering an easy, elevated experience for customers – both in store and online. That's why we are putting our purpose at the forefront of our everyday activities and business decisions, and at every step of the shopping journey.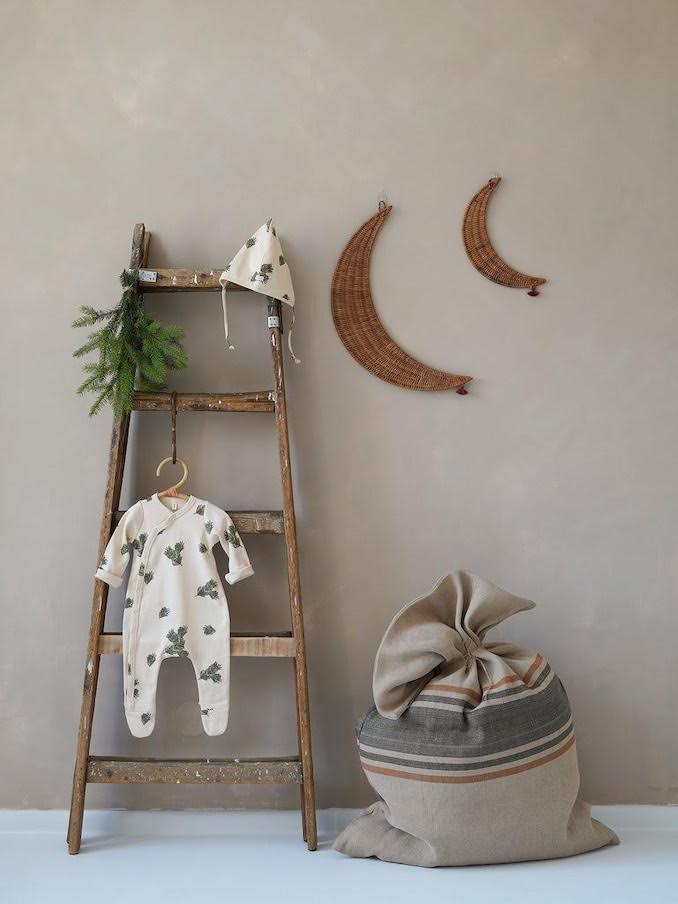 Who are your clientele/demographics?
Our target customer is Millennial parents. I decided to focus on kids' fashion based on one clear insight – that children grow quickly resulting in a fast turn over, and outgrowing of perfectly good clothing much faster than adults – subsequently, a bigger 'polluter' in the fashion ecosystem. This parent demographic is really leading the charge in massive shifts away from fast fashion and we see incredible adoption of the model from them.
Our clothes, both new and preloved, come in sizes from infant to size 12 so that we can be as inclusive as possible – with the guarantee that once kids outgrow them, we will buy back anything purchased at Mini-Cycle or from a large number of brands more broadly that we carry. By giving pieces multiple lives, it allows us to essentially cancel out their ecological footprint (according to a study, every time a piece of clothing is used for 9 months, it decreases its environmental footprint by 25% – bbc.com).
How does your business make money? How does it work?
With Mini-Cycle, we've created a true marketplace where used items hold value, and we provide incentive to families to buy quality items over fast fashion. As I noted, there is a stigma to purchasing secondhand that is slowly evolving but unfortunately still exists and this is a barrier to scale. Our goal is to break down that stigma and present a seamless and elevated experience for our customer, making it easy and accessible for them to choose to buy quality goods that also have a positive impact on the environment.
It is our belief that as people begin to understand the full reality and scale of the climate crisis, new behaviours and values will emerge – challenging traditional retail business models. The secondhand market is predicted to be twice the size of fast fashion by 2029 – which is encouraging! Buy-back and circular concepts make recycling easier and will enable consumers to live more sustainably, and more stress-free by providing value-back for items children have all too quickly outgrown. Currently we recirculate over 1,000 preloved items monthly, something we hope to scale into the 4,000 by next year.
Where in the city can we find your profession?
You can check us out and shop online at www.mini-cycle.com (we ship globally) or come shop in person at our new space in St-Henri located at 5524-C Saint-Patrick St. Suite 491, Montreal, Quebec H4E 1A8.
What is the best question a prospective customer could ask a member of your profession when comparing services? Give the answer as well.
Question: How much would I get back for my second hand pieces?
Answer: Mini-Cycle strives to make durable clothing accessible to as many people as possible. With that in mind, we work really hard at offering a pay-back to our customers that is fair and transparent. For this reason, any customer selling their clothes to us will get a detailed receipt with the breakdown of how much we will sell the clothes for and how we are splitting this revenue with the seller. As an example, a piece of clothing that is like new will resell for 50% of its original price and we will split that amount between Mini-Cycle and the seller.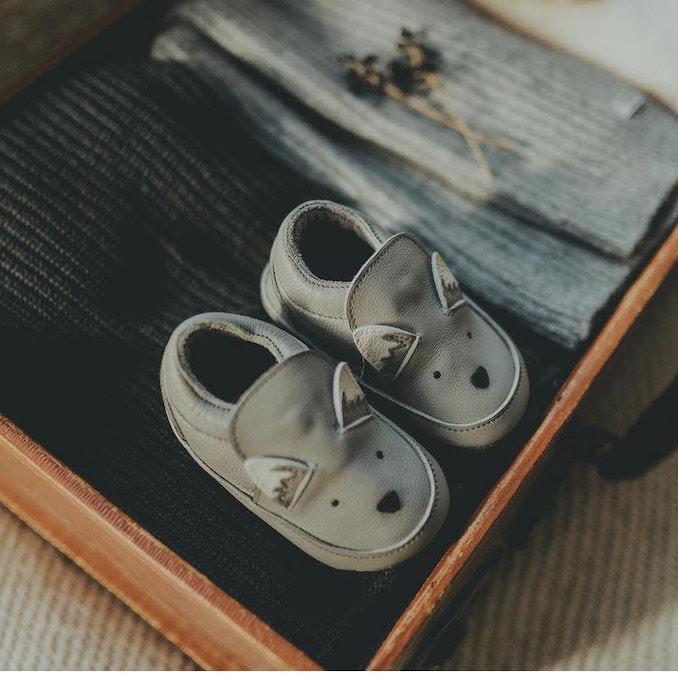 What is the best part about what you do? What is the worst part?
I love our work at Mini-Cycle because I feel we are actually making a difference and sparking positive change – both within the fashion industry and with the end consumers.
What I find most challenging is that it feels like we still have such a long way to go globally in order to improve the environmental problems caused by the fashion industry but hopefully, we're helping to lead the charge by making steps in the right direction. Even the smallest actions can make big waves, and this is what we continuously strive to achieve with our concept.
What is a misconception about your business/professions?
The biggest misconception about our work is that secondhand clothes are dirty and/or out of fashion.
Where can we follow you?
You can follow us on our Mini-Cycle blog and on our Instagram.
PAY IT FORWARD: What is another local business that you love?
The Unscented Company – they make household hygiene and cleaning products that are perfect for taking care of the clothing we sell. On top of that, they're our neighbours and produce everything locally in Montreal with 80% of their items being manufactured within a 500km radius of where we are located.