The Touch Beauty has been the talk of the town when it comes to all things hair related. Specializing in hair extensions, natural hair, silk presses and more; this salon is quickly becoming a hot spot in Montreal. We spoke to the team behind The Touch Beauty to find out how their passion for hair turned into starting a hair empire.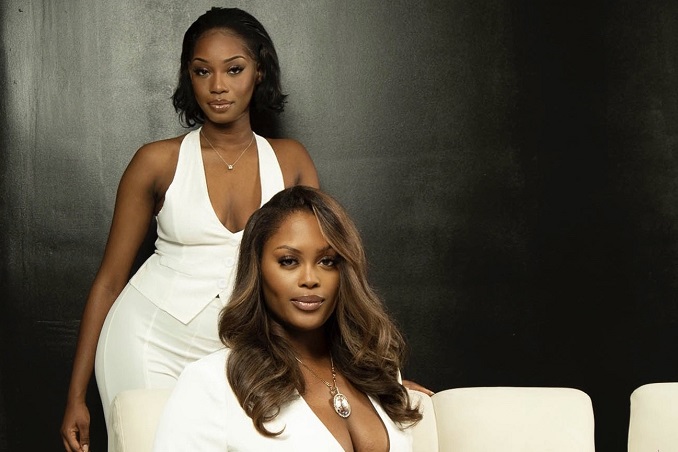 What is your business called and what does it do?
We are The Touch Beauty, a black-owned business located in Montreal. We specialize in hair extensions, natural hair care and installations such as tape-ins, wig installation, silk presses and much more.
We also offer online and on-site training for all our services!
What made you want to do this work?
We are two people who have been passionate about the hair industry and aesthetics since a young age. Having gone to an all-girls high school, we were exposed to different types of beauty. This reality pushed us to create something that could combine "difference" and "beauty": why not a hair salon where everyone comes out with a personalized experience? So, in 2022, we opened our first hair salon in the Anjou district.
What problem did you want to solve with the business?
From the beginning of this adventure, we knew that the Afro-Canadian community living in Montreal was influenced by American and African cultures. Unfortunately, it was rare to find professional salons that catered to this demand. There was our business opportunity.
In addition, as young adults, we face many difficult times and in order to boost our self-esteem we often turn to our appearance. Our goal is that when our clients come to the salon, they come out completely transformed and their self-esteem can be strong enough to face life's challenges with beauty.
Who is your clientele/demographics?
Our clientele is mainly located in the province of Quebec and Ontario. We serve mostly African Canadian women. We are also tapping into a Caucasian and male community.
How does your business make money? How does it work?
Our revenue comes mainly from our wig, tape-ins & hair extensions installation & colouring services. Our second source of revenue comes from the sale of hair extension products and custom wigs. Finally, our hair training is our third source of revenue.
Where in the city can we find your profession?
Our salon is located in Montreal, Anjou. We are currently expanding to other cities in Quebec and Ontario.
What is the best question a prospective customer could ask a member of your profession when comparing services? Give the answer as well.
Don't you find that the competition in Montreal is fierce?
Yes, it is fierce, but not dangerous. We believe that there is room for any Afro hair salon in Montreal to excel in their own way. And it is the competition that allows us to stand out.
What is the best part about what you do? What is the worst part?
The best part is to see our clients satisfied; it gives us an incomparable feeling of gratification!
The worst part is to stay on top of new trends because the world of hairdressing changes often and very quickly, but on the other hand it's a challenge that doesn't scare us and can just make us better.
What is your favourite joke about your own profession?
We don't know if it's considered a joke, but we find it funny when people ask us if we do our own hair!
Where can we follow you?
You can find us on Instagram and Tiktok.
PAY IT FORWARD: What is another local business that you love?
"Swen privée", we find that their services highlight the Afro-Canadian community in Montreal.