The Welcome Hall Mission is a non-profit organization that has been providing vital support to Montreal's homeless and disadvantaged population since 1892. Their mission is to provide essential services such as emergency shelter, food, clothing, medical care, and dental care, as well as education and employment programs to help individuals break the cycle of poverty.
At the heart of the Welcome Hall Mission's work is a commitment to fostering a sense of community and treating each individual with dignity and respect. They offer a safe and welcoming environment for people to access the support they need and build meaningful connections with others.
The mission is supported by a dedicated team of staff and volunteers who work tirelessly to make a difference in the lives of those they serve. They also rely on donations from individuals, corporations, and community organizations to continue their important work.
Through their holistic approach, the Welcome Hall Mission has helped thousands of people in Montreal to regain their dignity and become self-sufficient, contributing members of society. We talked with them to find out more about what they do.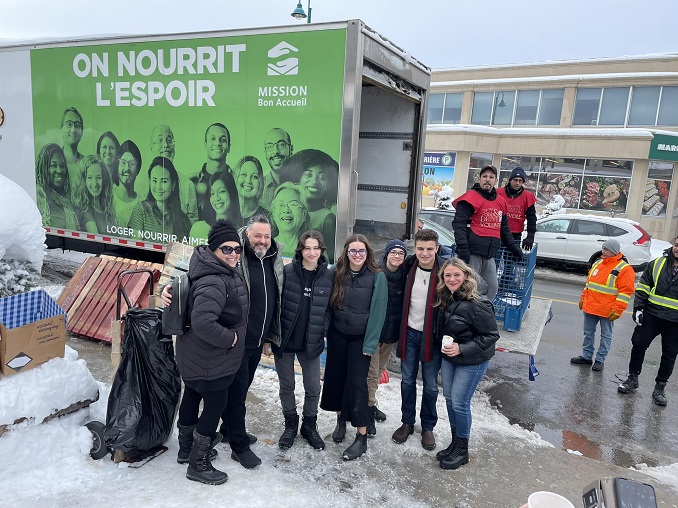 Describe your charitable non-profit organization in a few sentences.
Welcome Hall Mission is the largest doorway to help Montrealers in need with programs available to support people experiencing homelessness, young single mothers, families and at-risk youth.
The mission runs the largest direct to public food security operation in the province which allows for the team on the ground to respond to longer term needs. The end goal is for the people who access our services to achieve independence.
The mission also operates multiple housing-focused emergency and long-term shelters. A partnership with Hotel Dieu Hospital in Montreal has allowed us to open a unit which operates out of the facility 24/7. This unit offers unhoused people the opportunity to access health care and related services while our housing specialists assist them. In conjunction with key partners, the Mission also provides ongoing psychosocial support to hundreds of people who have been accompanied into housing.
What problem does it aim to solve?
Welcome Hall Mission exists to provide solutions to the challenges of homelessness, food insecurity, and isolation. We serve thousands of people each week – always one person at a time.
When did you start/join it?
Welcome Hall Mission was founded over 130 years ago!
What made you want to get involved?
Our team of employees is motivated by our three keywords. Shelter, Food, Love. Shelter, for us, means that everyone should have access to permanent, suitable housing. Food means that everyone should have access to affordable, healthy food. Love refers to the necessity of eliminating social isolation and accompanying people towards adequate care and a community of support.
How was the situation when you started?
Poverty and homelessness, much like everything else, have evolved since the late 1800s. Long gone are the days of the soup kitchen in the church basement. Welcome Hall Mission provides programs and services dedicated to helping people back on their feet and out of precarity.
How has it changed since then?
The challenges of poverty and homelessness have evolved within the last few years, becoming far more complex compared to the early part of the 21st century. We are addressing needs where people have experienced trauma, struggle with mental health, have mobility issues or may deal with multiple addictions. We are also dealing with the reality that the social support systems that were built in the 1960s cannot adequately respond to the scope and magnitude of the challenge.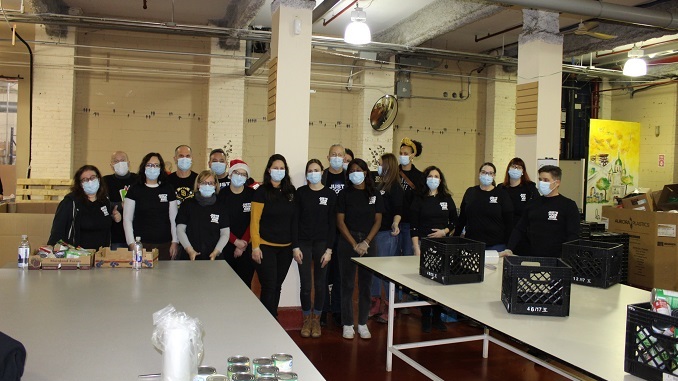 What more needs to be done?
There is a lot that still needs to be done. On the one hand, we have started working in collaboration with like-minded organizations and with the health authorities here in Montreal. On the other hand, we are advocating with policymakers to promote systemic changes so that we deliver more than mere emergency care but, instead, align efforts to work upstream on prevention and downstream on actual solutions.
How can our readers help?
Monetary donations or volunteering your time are the two best ways to help really make a difference for Montrealers in need. Monetary donations go directly to programs that help those in need while volunteering your time allows us to operate at the scale which is needed here in Montreal.
Do you have any upcoming events?
We have two large events which are each held annually at Welcome Hall Mission. 'Noel Pour Tous' is held in November/December. This event gives back to Montreal's most vulnerable children by distributing over 2000 gifts around the holidays.
We also have "Rentree la tete haute" which helps low-income earning families send their children back to school with dignity by distributing backpacks and school supplies to over 1500 children.
Where can we follow you?
Mission Bon Accueil on Facebook, LinkedIn and YouTube or at the websites Mission Bon Accueil and Welcome Hall Mission.
PAY IT FORWARD: What is an awesome local charity that you love?
We work in close partnership with Mission Old Brewery, Maison du Pere and Accueil Bonneau. We also all partner with the MMFIM which brings us together under the same vision.