Safae Mounsif is a Canadian-Moroccan artist born in Montreal, Quebec. She grew up in Morocco where she studied architecture at École Nationale d'Architecture de Rabat before getting another degree in Urban Architecture in France from the École Nationale Supérieure d'Architecture et de Paysage de Bordeaux.
Safae, or as she goes by Sfiya, learned to use a paintbrush before learning to use a fork. She started painting at the youngest age and has never stopped since. Her attention to details, her sensitivity to the world around her, and her relentless efforts to outperform herself won her an increasing visibility both on the national and international levels.
In her paintings, Sfiya uses humour to address topics of importance, allowing harsh conversations to take a softer angle. Observant, witty, and with an absolute eye for beauty, her art reflects all dualities in the world with utmost elegance.
Like her, her art is an in-between. In between Canada and Morocco. Minimalism and maximalism. Order and chaos. Elegance and messiness. There is beauty everywhere. Even in the most mundane scenes.
She moved from Canada to Morocco, Morocco to France, France to Morocco, and Morocco to the United States. And from the United States, she found herself back to where it all began. Montreal. A city, which like her, embodies with a witty charm all dualities.
-Written by Safae's sister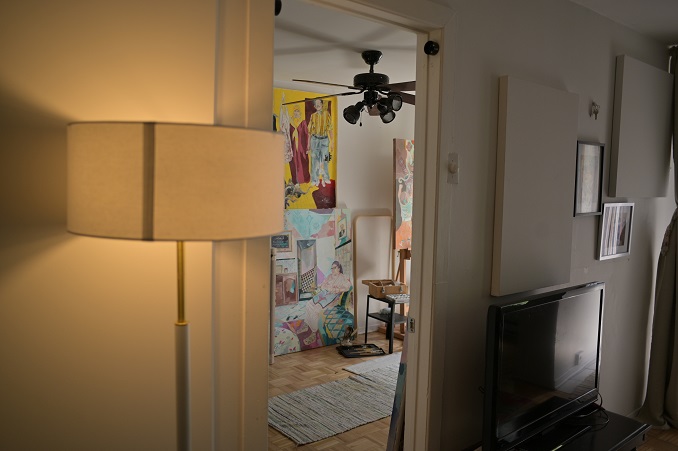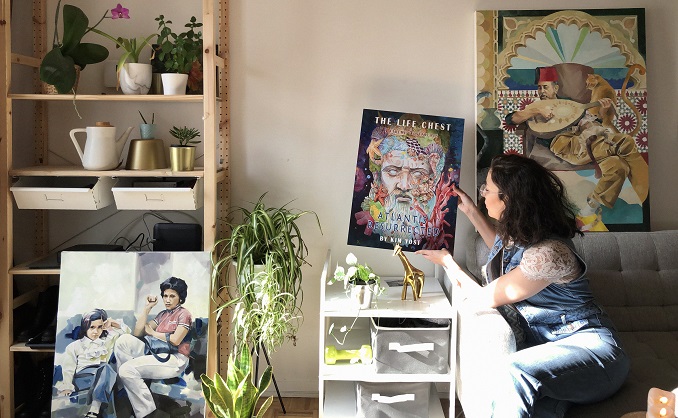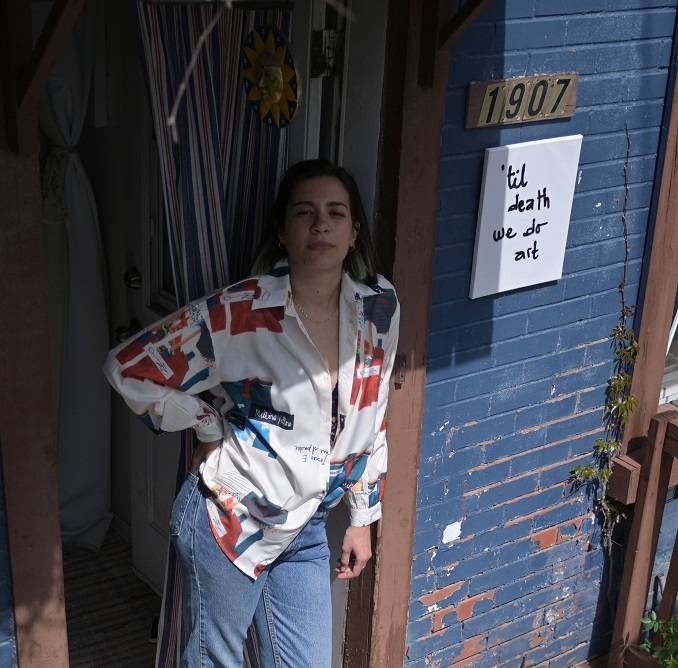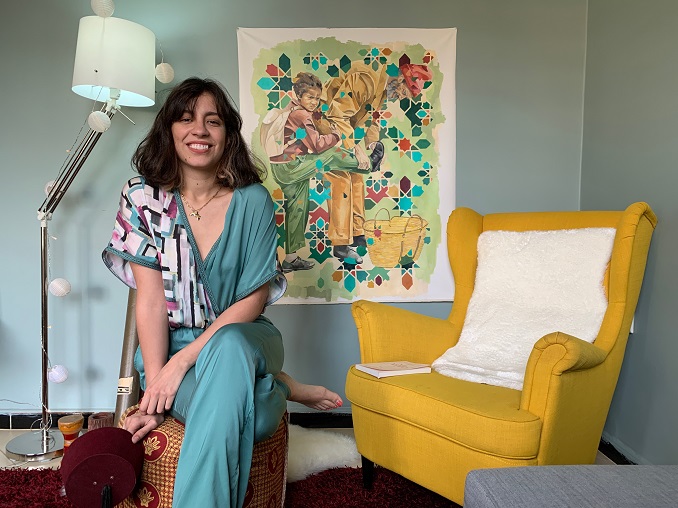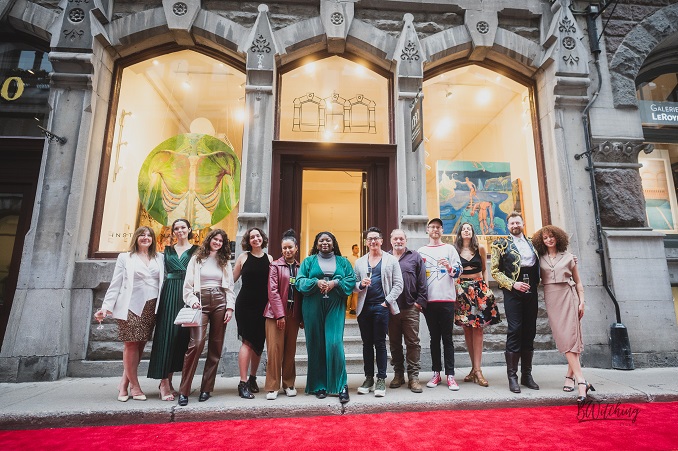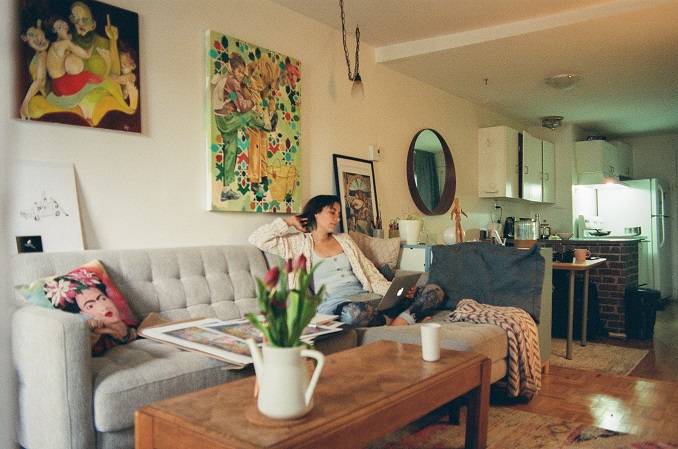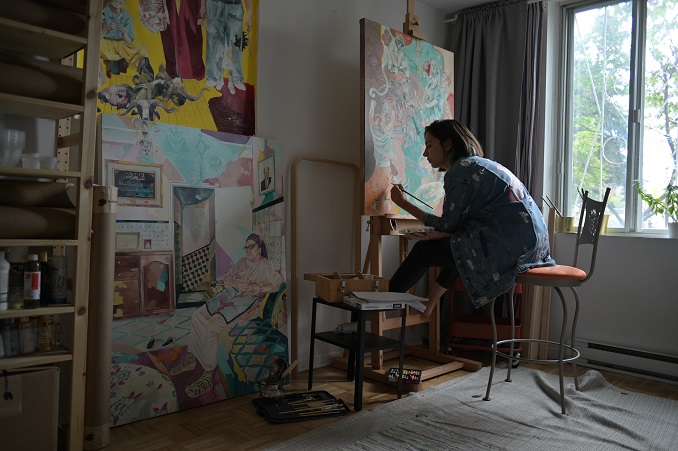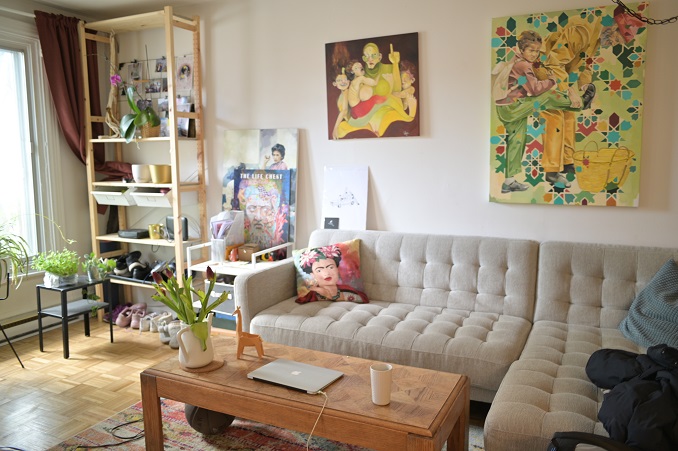 ***
Which 'hood are you in?
I live in the plateau not far from Parc Lafontaine!
What do you do?
Am a multidisciplinary artist and designer. I do digital illustrations, oil paintings, augmented reality experiences and interior design.
What are you currently working on?
I'm working on a new solo exhibition named "ŒIL POUR ŒIL". As an artist from the North African diaspora in Montreal, one of my main challenges is to understand how my identity continues to be built. The project "ŒIL POUR ŒIL" explores the question of diasporic identity through the prism of superstitious beliefs that survive the immigration process.
Where can we find your work?
You can find my work at the gallery: Institut National Art Contemporain in Old Montreal. You can also find my work online on Instagram and on my website.