MusiCounts is Canada's music education charity, associated with the Canadian Academy of Recording Arts and Sciences and the JUNO Awards. We spoke with Kate Bangay, Senior Manager, Marketing & Communications, to find out more about what they do.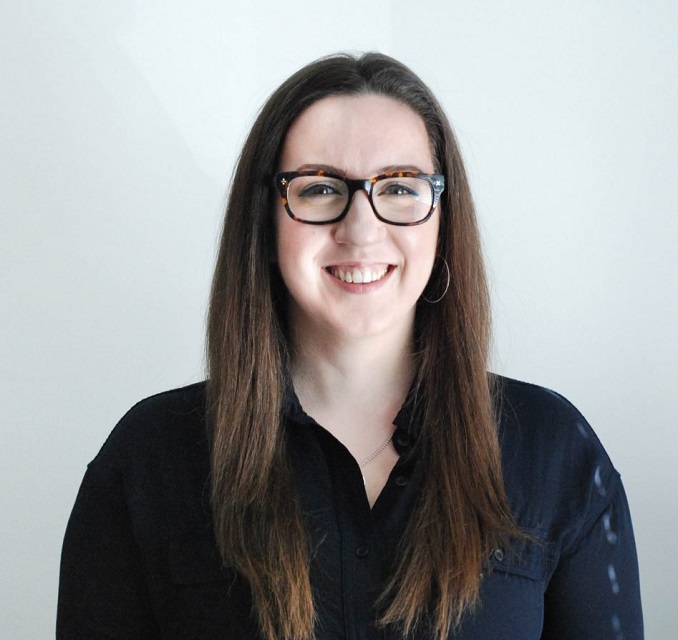 Describe your charity/non-profit in a few sentences.
MusiCounts is Canada's music education charity, associated with the Canadian Academy of Recording Arts and Sciences and the JUNO Awards. We believe that every kid in the country should have access to music education in their school or community, and work to make music education accessible, sustainable, and inclusive. We do this in a few ways; MusiCounts grants funds to schools and community groups so they can buy instruments and equipment (you may have heard of the MusiCounts Band Aid Program, our school stream!), we also have scholarships for promising young musicians and music industry professionals, we recognize exceptional teachers and impactful philanthropists through two major awards, and more recently we've branched out to produce teaching resources to help educators bring more diverse and contemporary music into the classroom.
What problem does it aim to solve?
MusiCounts is trying to make music education a reality for the kids who need it most. For many families in Canada, private music lessons for their kids is out of the question; the rising cost of living means parents are often making very difficult choices. It's often the case that a kid's only opportunity to learn an instrument is at school, however, persistent budget cuts have decimated music education across the country. We're trying to sustain music programming in public schools and community groups by providing instruments, gear, and resources.
When did you start/join it?
I joined the MusiCounts team remotely in October of 2020 – funnily enough, it was almost a year before I met my colleagues in person!
What made you want to get involved?
When I first met with MusiCounts' President, Kristy Fletcher, it was clear that this was a small, dedicated, and accomplished team with a clear mission and a strong track record. They had a keen understanding of the nature of the problem they work to solve, and had the capacity and agility to adapt to what was, at the time, a rapidly-changing landscape. That the organization focused on music – an industry I'd been working in for a while – was the cherry on top!
What was the situation like when you started?
When I joined MusiCounts, the COVID-19 pandemic was still a relatively new phenomenon. MusiCounts works at the intersection of some of the hardest-hit industries: music, education, and the not-for-profit sector. Credit to Kristy and the team, MusiCounts was able to be a responsive and supportive resource to educators to help keep music education going while schools were teaching outdoors and online. The team launched MusiCounts Learn, a collection of free resources teachers and parents could use to keep music education alive through the exceptional challenges they were facing. Music is a salve, and it was imperative to MusiCounts to ensure kids could continue to benefit from the emotional and mental well-being and support music provides.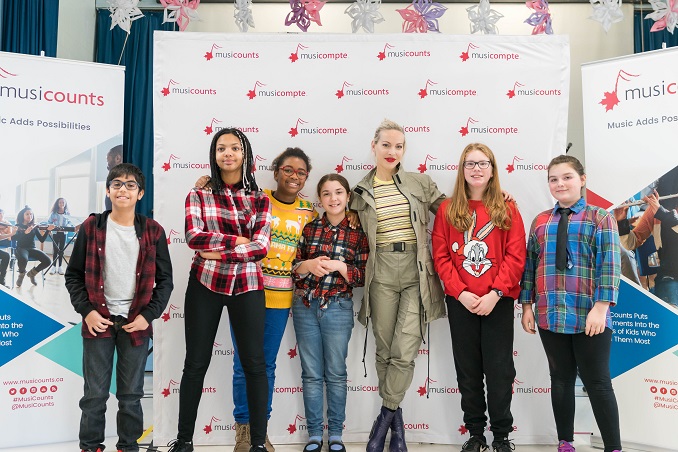 How has it changed since?
Since that initial response to the pandemic, MusiCounts came to understand that those resources helped fill another gap. Educators can struggle with the limitations of their instrument inventory when it comes to bringing diverse music and perspectives into the classroom – imagine trying to teach hip-hop on a concert band instrument inventory, for example – and we quickly realized that there was an opportunity to support educators in bringing music that reflects students' interests and identities into the classroom through teaching guides. Since then, we've created a suite of free tools for teachers like "Kanata: Contemporary Indigenous Artists and their Music" (authored by Sherryl Sewepagaham), "#BlackMusicMatters: Hip-Hop and Social Justice in Canada" (Authored by 2022 MusiCounts Teacher of the Year Darren Hamilton and Jon Corbin), and The Big Heart Journey (authored by Taes Leavitt of Splash'n Boots). We've also developed a resource that teaches youth about the broad range of career possibilities in the music industry. Kids who are into music often get discouraged by what they perceive to be a lack of opportunities; not everyone can be the next Justin Bieber, of course, but kids often don't know that they could be his lawyer, his accountant, his publicist, or his tour manager, as a few examples. TRACK: Industry Insights, helps youth and educators see the pathways to success in the music industry outside of performance. It's a rich, vibrant industry with a place for everyone, but it's cloaked in a bit of mystery. We're hoping to break that barrier down.
What more needs to be done?
MusiCounts has been investing in music education for 25 years, and yet we can't keep up with the lack of funding in schools. Music education is a dynamic and evolving practice, and many educators are expanding the programming they offer to better reflect students' interests, identities, and their traditions. While we're offering a wide range of programming to support music education, at the very core of the issue is funding: there just isn't enough money being allocated to music programming in schools to ensure equal access, inclusion, and the long-term sustainability of music class.
How can our readers help?
The easiest way is to make a donation at musicounts.ca/donate (gifts over $10 are tax deductible!), but I'd also encourage people to get involved with their local community organizations and schools! Go see a performance at a local event, or write to your school board trustee to let them know you believe music education is important for kids. I think we can all point to a personal moment where music made the difference, and making sure kids can benefit from the power of music is a gift we can pass on.
Do you have any events coming up?
MusiCounts is so excited to be headed to Edmonton for the 2023 JUNO Awards! We'll be working alongside the music industry to raise awareness about how the vitality of music education is critical to the vitality of the music industry, and will also be naming the 2023 MusiCounts Teacher of the Year. The nominees are truly amazing people from all over the country – tune in on March 13 to see who the winner is!
Where can we follow you?
Website | Twitter | Facebook | Instagram
PAY IT FORWARD: What is an awesome Montreal local charity that you love?
I love Westhaven Elmhurst Community Recreation Association, a local not-for-profit that got a MusiCounts TD Community Music Program grant to build a brand-new hip-hop and spoken word program for teens. They're doing all kinds of amazing programming aimed at empowering local youth and building a sense of community and pride.