Chez Doris is a charitable Montreal-based organization that helps vulnerable and homeless women. We spoke with executive director Marina Boulos-Winton to learn more about them.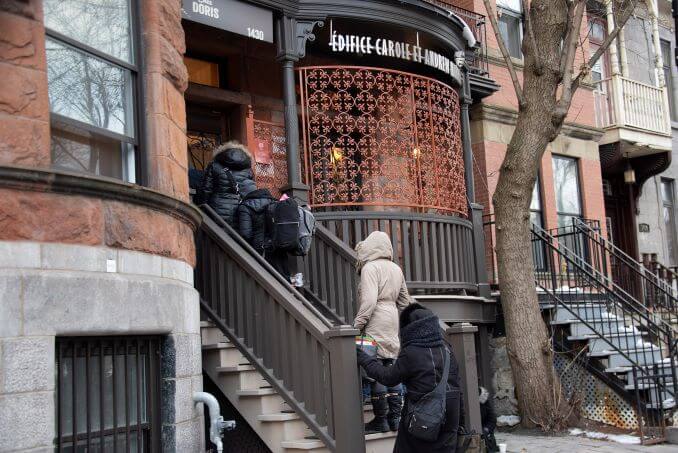 Describe your charity/non-profit in a few sentences.
Chez Doris is a charitable organization founded in 1977 offering help to vulnerable and homeless women that is open 7 days a week, 24/7. Now in our 45th year of operations, our day shelter offers a safe haven, free of judgement, where vulnerable and homeless women can turn to for help and access basic essentials such as nutritious meals, emergency clothing and hygiene products, as well as access to a broad range of services including physical and mental health professionals, a voluntary financial management program, an emergency night shelter at a hotel and an expanding housing search and support program to name just a few. Our goal is to help each woman who walks through our doors attain her full potential.
What problem does it aim to solve?
Chez Doris aims to address and help prevent female homelessness while also supporting vulnerable women facing a range of problems which include acute or chronic difficulties.
When did you start/join it?
I was hired as the permanent Executive Director in April 2015, after serving as Interim Executive Director during a period of transition. In 2014, Chez Doris faced a growing deficit, and as a result, the Board had decided to temporarily close the shelter's weekend operations and the staff was reduced to 11 employees. It risked closing completely. While I was the Interim Director, we successfully secured funding by February 2015 to reinstate weekend services. Since then, we have continuously operated 7 days a week, offer increased services for Indigenous women, doubled volunteer hours, and have progressively seen an increase in homeless women. In 2021, we announced that Chez Doris will be expanding and in 2022 we will open a permanent night shelter and two residential buildings with support services in addition to our day shelter.
Our workforce is now projected to more than sixty employees and we have permanently extended our operating hours from 7 hours a day to 24 hours a day.
What made you want to get involved?
When I was first approached to serve as Interim Director of Chez Doris, I was at once motivated to help this venerable organization long recognized for its commitment to help women in difficulty. My priority was to solidify its finances and its services. I could visibly see the difference this charity makes and how awful it would be without it, particularly for women and the downtown community.
What was the situation like when you started?
Back then, 20-30% of our clientele had no fixed address. Housing is becoming increasingly unaffordable and prior to the pandemic, depending on the time of the year, there were 798 to 1,022 emergency beds with more than 3,000 homeless people. Women represented almost a quarter of those homeless, but only 10-14% of those beds exclusively in women's shelters. are for women.
How has it changed since?
The pandemic exposed how pervasive homelessness is. Now, 60% or our clientele is homeless, and we women lose custody of their children due to housing instability. There are now approximately 1,500 emergency shelter beds for the homeless though there are now about 6,000 homeless people in Montreal. Each night many women still cannot find a bed they need and finding affordable housing is even more difficult.
What more needs to be done?
More needs to be done to address the root causes of female homelessness, including the lack of shelter beds for women as well as the city-wide lack of affordable housing. As well, there is a great lack of trained staff and resources to offer help to those suffering from severe and chronic mental health challenges and addictions.
How can our readers help?
Readers can donate at www.chezdoris.org and follow us on social media where we regularly post updates including calls for volunteers and requests for specific in-kind donations as well as volunteers. There are many opportunities to be personally engaged either on one-time or recurring basis.
Do you have any events coming up?
The pandemic has placed a necessary halt on our fundraising and friend-raising events for the time being. Follow us on social media for updates! We may resume an annual event which is a tea.
Where can we follow you?
Facebook | Instagram | Twitter | LinkedIn
PAY IT FORWARD: What is an awesome local charity that you love?
I have a special soft spot for Dans la Rue (I was its Executive Director for 4 years in the 1990s before a
move to New York City) and Projets Autochtones du Québec (I've been on the Board since 2014).