Projet Communautaire de Pierrefonds is a non-profit which began in Montreal. Since 1995 this community-centric organization is committed to assisting vulnerable families, with a focus on new immigrants and refugees. We spoke with Michael Leclair, Executive Director of PCP to learn more.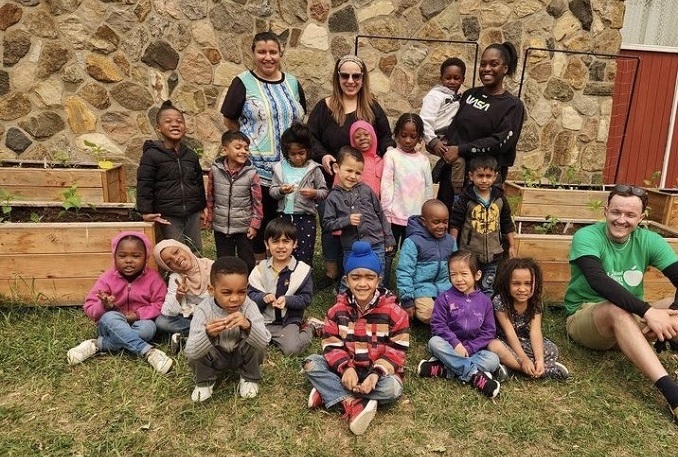 Describe your charity/non-profit/volunteer work in a few sentences.
Projet Communautaire de Pierrefonds (PCP) is an impact-focused, community-centric organization providing valuable programs and services that offer social, academic, linguistic, and emotional support to underprivileged kids and their families across the West Island – particularly in the areas of DDO, Pierrefonds-Roxboro, and Sainte-Geneviève – which have the highest percentage of families living in poverty and vulnerable situations.
Since 1995, PCP has been passionately committed to helping vulnerable families – particularly new immigrants and refugees. Our distinction is that we are based in the community, for the community – and offer barrier-free, high-quality, affordable programs for all vulnerable families and children. PCP essentially represents a "bridge of support" to help families gradually transition to life in Montreal. Our goal is to provide a range of valuable programs and services so that families can establish themselves, and eventually become self-sufficient and autonomous.
What problem does it aim to solve?
With the recent, significant rise of immigrants to Montreal coupled with the lingering impacts of the pandemic, a community organization like PCP is needed more than ever. We are a welcoming hub for new arrivals to ask questions, seek information & resources, and meet other people. Many newcomers are scared and shy, and tend to feel isolated; of course, this was exacerbated by the recent pandemic. We offer a variety of programs for expecting moms, new moms, and for young families who need a preschool program for their 3 – 5-year-olds. I should also point out that an increasing number of immigrants (including refugees and/or asylum seekers) do not yet have their official provincial residency paperwork (status) yet, so they are not eligible to send their kids to provincially subsidized daycare centres. And not being able to afford private care or tutoring leaves them with little choice. As a community organization, PCP welcomes these immigrant families with high-quality and affordable programs and service options. Moreover, PCP offers a range of group get-togethers offering single and/or new moms, or isolated moms the chance to informally meet and discuss/share topics of interest and importance. Not only are these convivial opportunities informative, but they offer peace of mind and greatly help with positive well-being.
When did you start/join it?
I started in my role of ED in August 2020 – pretty much at the outset of the pandemic. I joined because I have a strong inclination to help people in need, particularly those in vulnerable situations who cannot or have difficulty advocating for themselves. When I started, we only had 3 programs running (pre-school, after-school homework help, and summer camp) at half-capacity due to the pandemic restrictions (we were one of only a handful of organizations running in-person programs all throughout the pandemic). Three years later, we now offer 15 programs, each at full capacity, and each with wait lists. As described above, the need for programs such as ours has grown explosively during the past 3 years.
What more needs to be done?
Because we operate at full capacity at our prime location, we are looking to expand our reach through homework help and mental health/well-being programs in various primary schools across the West Island. Over the coming months, we'll also be offering more family support workshops, general information sessions, and life skills role-playing programs for 6 – 12-year-olds.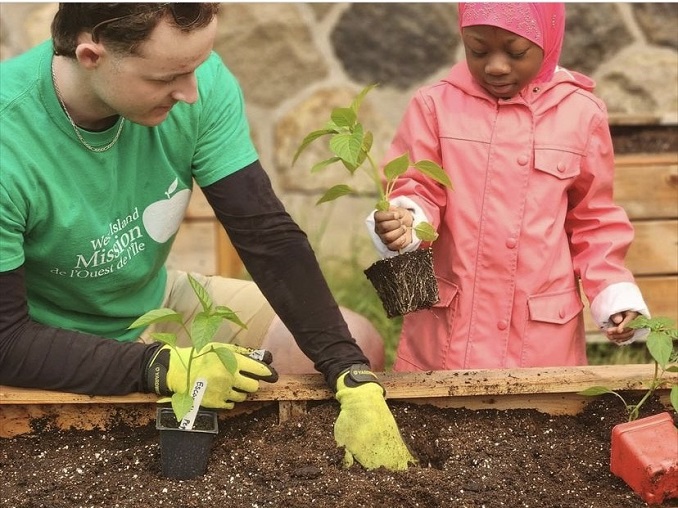 How can our readers help?
As with every important cause, consistent, recurring funding to support our program operations is always uncertain. Our challenge is that we've grown dramatically in a very short period of time (due to demonstrated needs in the community), and the requisite funding to help support our programs has not kept pace. Helping to share awareness of what we do and of course, helping to guide those in need towards our services would be much appreciated. If you can help us find some regular funding, that would be ideal!
Do you have any events coming up?
We have no specific events coming up, but if we do, they will be listed on our website.
Where can we follow you?
Facebook | Instagram | Youtube | LinkedIn