Ara Osterweil is a painter born in Brooklyn and based in Montreal, where she is also an Associate Professor of English at McGill, as well as a frequent contributor to Artforum. She studied at the Art Students League in New York City under the abstract painter Ronnie Landfield. Central to Osterweil's work is an encyclopedic knowledge of her medium's history, and indeed she brings the acuity of a critic and scholar to each painting. But Osterweil is nothing if not irreverent, and for all the continuity she finds with her fellow travellers — Helen Frankenthaler, Richard Diebenkorn, and Joan Mitchell, etc. — she also finds the rupture of the contemporary. Take Sunset House (2022), with that colour field awe of nature and formal interest in landscape, though heed the ominous flame-blue clouds hanging at the top of the canvas. A hellish drift is blowing in; one feels Osterweil's concern here about the unseasonable sweltering scene on which it is based. Another recent work, Sentimental Attachments (2022), is indicative of Osterweil's interest in collage. A hand in acrylic emerges from a hole punched in the sunsetting sky; affixed to the canvas is an old scarf, inches from the reach of those wan fingers. As always with Osterweil, though, formal experimentation is never indulgent and, while the title might betray its mawkishness, she finds genuine pathos in this scene of a frustrated return to the past. Of course, when I think of Ara Osterweil, I do not think of any of this. I think of what she has taught me about being a good person in this world, and her advice on getting through heartbreak and grief, and the films and books she's recommended, and the interest and encouragement she has given my work, and I think, Surely there is some higher power out there, because otherwise I can't quite explain how I got lucky enough to meet her, to call her a friend.
-Written by Brandon Kaufman, filmmaker and friend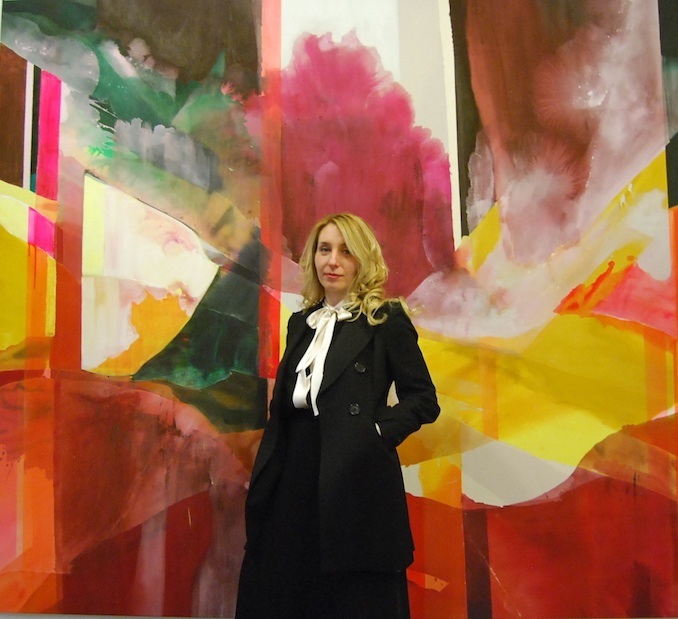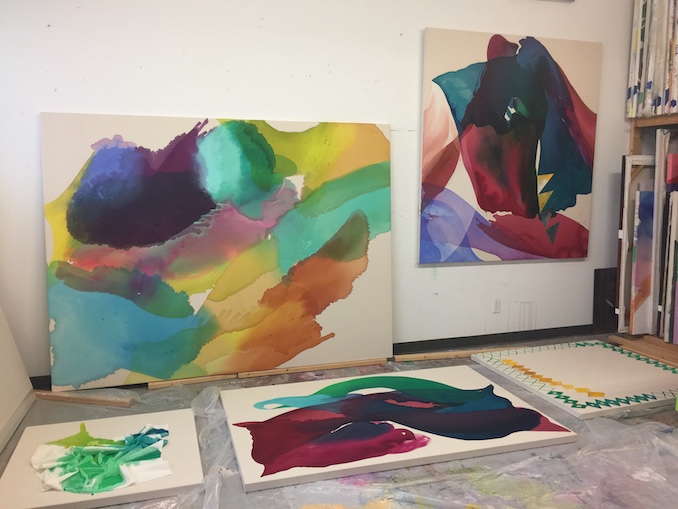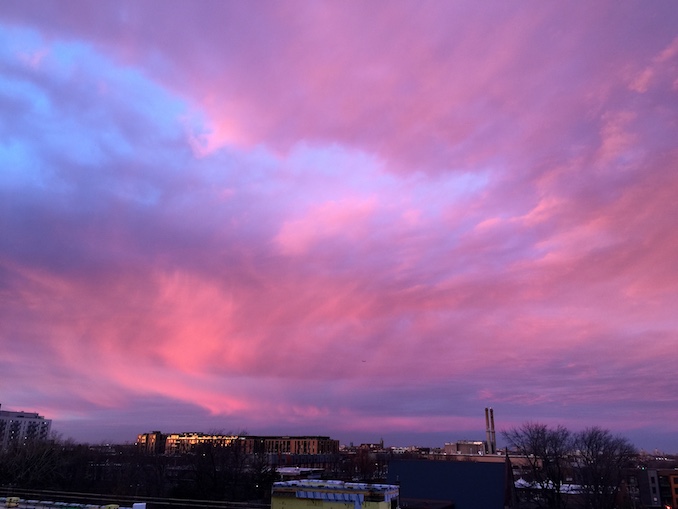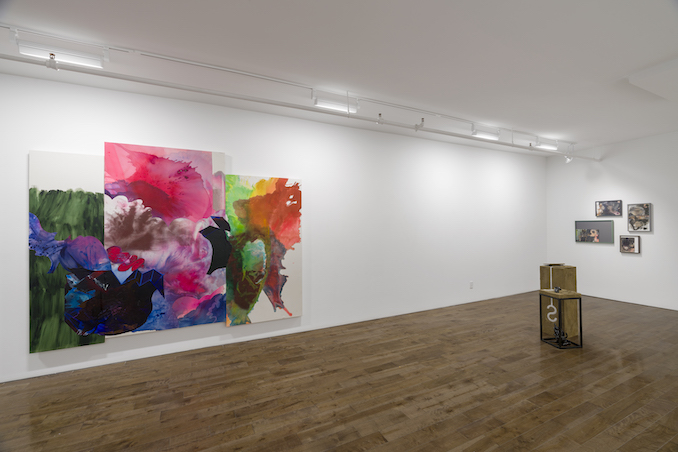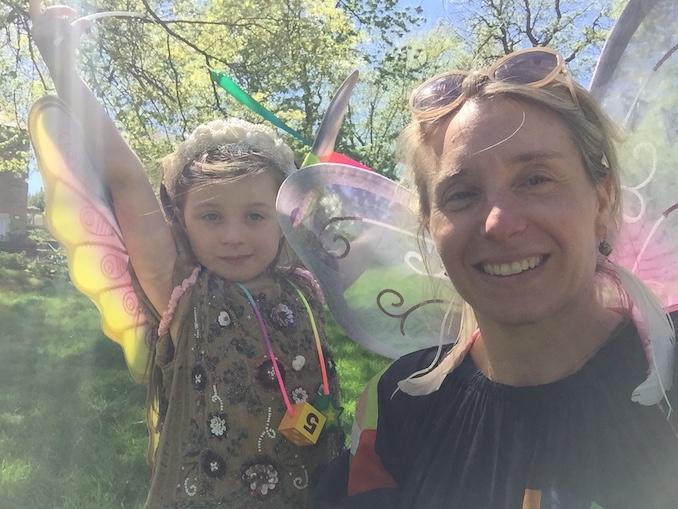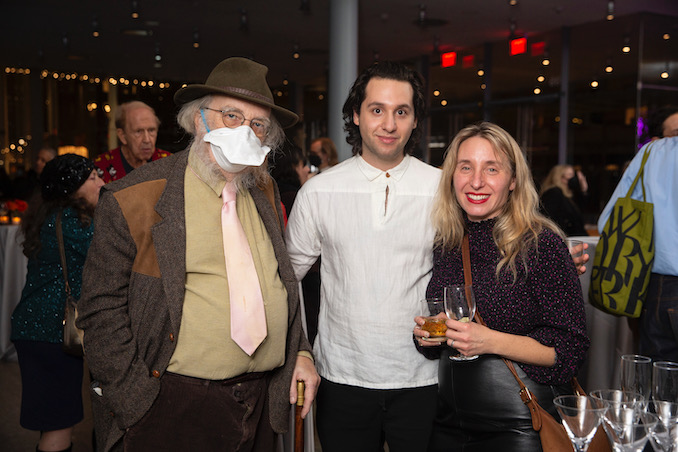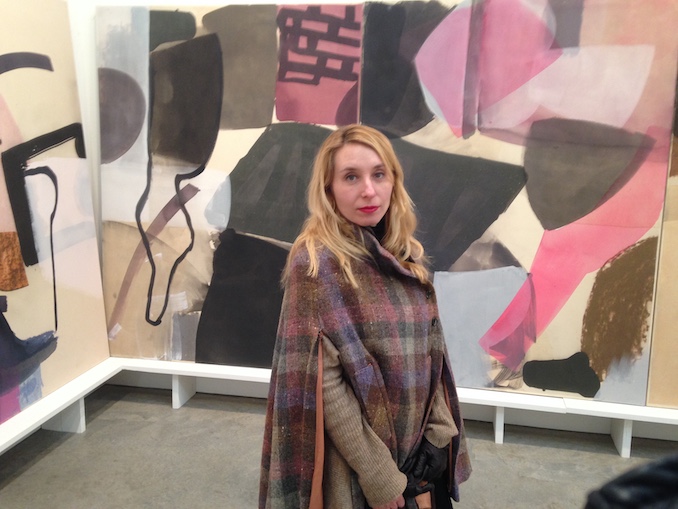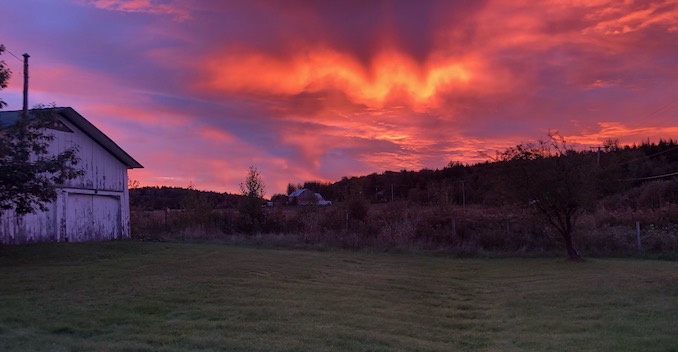 ***
Which 'hood are you in?
My home and studio are both in the Mile End.
What do you do?
I'm a painter, scholar, writer, Artforum critic, and professor at McGill University.
What are you currently working on?
I'm currently on sabbatical working on a suite of large paintings that combine landscape and collage elements. I'm also hard at work finishing two books: the first is an experimental memoir entitled Between Her Body and the Stain; the second is a revisionary account of American film history.
Where can we find your work?
You can find my work on my website and on Instagram