Sandy Baylin is very proud and grateful to be a Montrealer. She states: "This city has a soul. An artistic vibrancy. It has an open mind for creators of all genres. It has a heart of encouragement. It offers a stunningly vast natural space to roam and to contemplate across our Mount Royal, our Beaver Lake. And it's so much more, too."
Perhaps all this rubbed off on the artist in the decades before she developed a need to paint in her mid-forties. Shifting her home from CDN/AdjTMR to the Laurentians pretty much full-time, she's been painting the organic elements of the changing seasons for many years now.
Up until about a decade ago, Sandy discovered outdoor locations where she set herself up in the forest, beside a waterfall, on the rocks, wherever the beauty struck her. Today, she still wanders the outdoors on a daily basis, photographing scenes that could ultimately become the jumping-off point to a fresh painting. "Age and medical conditions have made a mark on me and so I've adapted to the next best alternative to plein air painting, which is the dependency of my trusted iPhone camera. Although nothing compares to the experience of deeply observing one's 3D surroundings and then transferring that onto a flat canvas surface, photo to canvas is the next best process in creating."
Wisdom, experience, support, tips, comments and guidance of the elder artists in her midst have provided her with a useful, albeit unstructured, art education. "I cannot, will not, speak of my artistic journey and endeavours without paying homage to those who were not only inspirational to me but who allowed me to find my own artistic path. I hold them in the highest regard and with my deepest respect."To her mentors, the artist acknowledges her grade 5 elementary school teacher, Miss Macintosh, who taught ´the good writers' in the class calligraphy; her high school art teacher, Mr Leonard Sherman, who introduced her to the Impressionists and to the colour wheel; Gentil Tondino, RCA, at McGill, who shared his knowledge of the fundamentals of drawing and painting; Leslie Coppold, for his unbreakable spirit to teach basics of perspective in life drawing; Rita Briansky who, with her gentle spirit, was a kind and encouraging teacher. These individuals were the potent ingredients to Sandy's basic art tutelage.
Sandy's privileged membership with the historic TAC (The Arts Club of Montreal, a 100-year-old institution, presently defunct), with WASM (Women's Art Society of Montreal), an over the 120-year-old institution, as well as membership in a select number of other fine art groups, the artist has been perhaps riding the coattails of some very fine Montreal artists, to her learning advantage and of opportunity. She has been the recipient of awards for her own canvases. Her husband, Jerry, as well as her art colleagues, would say her body of work speaks for itself with its discernible style and obvious love of its subject matter.
Jerry says, "I work, seated at my desk situated close behind Sandy's easel. She's not really aware of my presence, to be honest. I hear her quiet self-talk as a colour story emerges from her brush strokes, hours and hours of self-absorbed creative process giving way to an image that will shortly be exposed to others…. and to her, the artist herself."
Sandy's home acts as a spacious gallery where her numerous works hang for display and where visitors are welcome upon appointment. With over 30 group exhibits and 9 solos under her belt, and as she approaches her 70th birthday in 2024, Sandy Baylin is finding contentment these years in a quieter, more serene lifestyle in the Laurentians.
"How fortunate I am to claim Montreal as my beloved home as well as the welcoming mountains, lakes, trees, rocks and the sweet, sweet air of our glorious 'up north' region."
The artist's paintings are part of private collections across Canada including Edmonton, Calgary, Kitchener, London, Toronto, Ottawa and Montreal as well as in Britain and Guernsey.
-Co-written by the artist, Sandy Baylin, and her loving husband Jerry Golick… a joint project!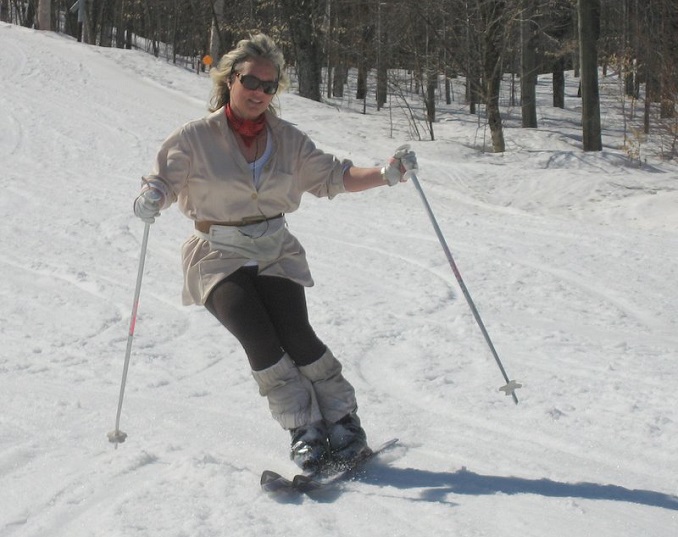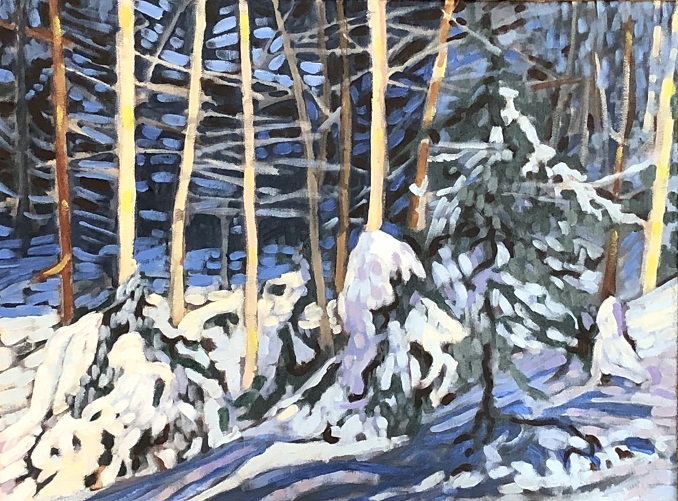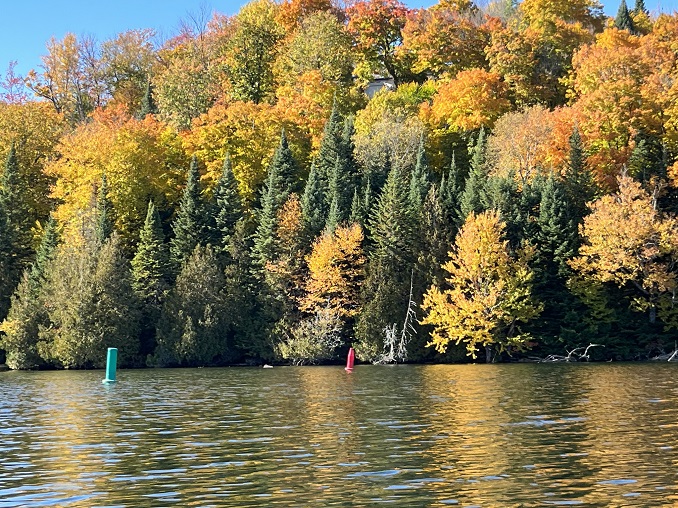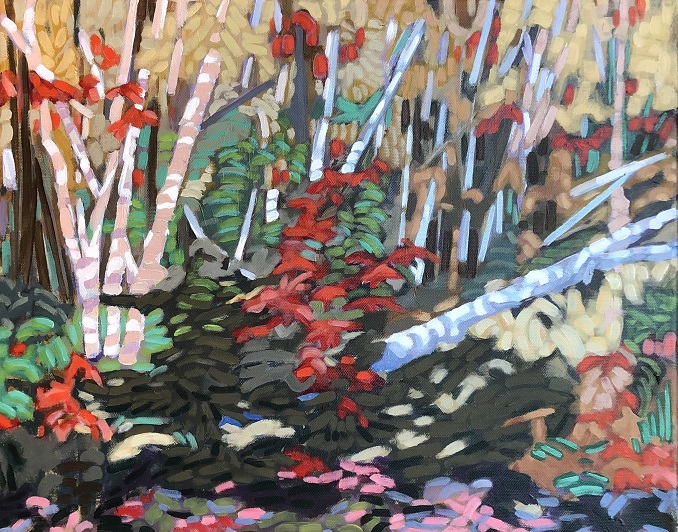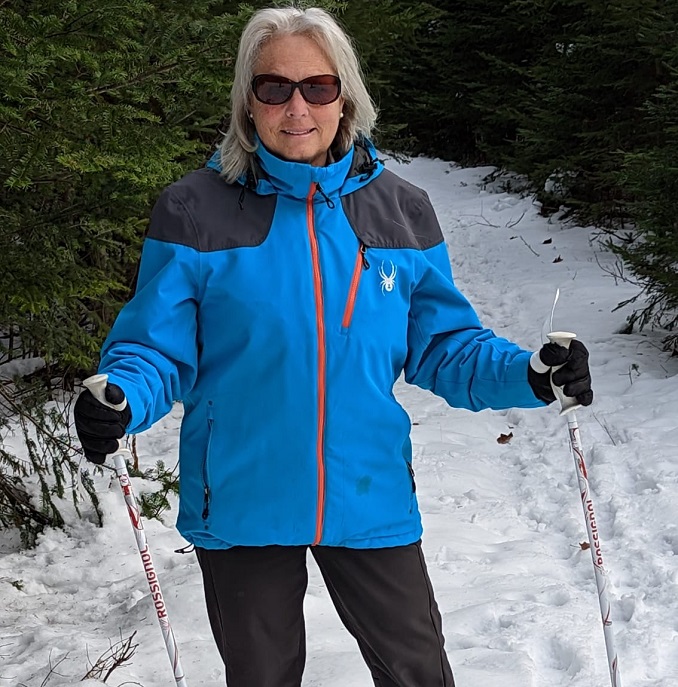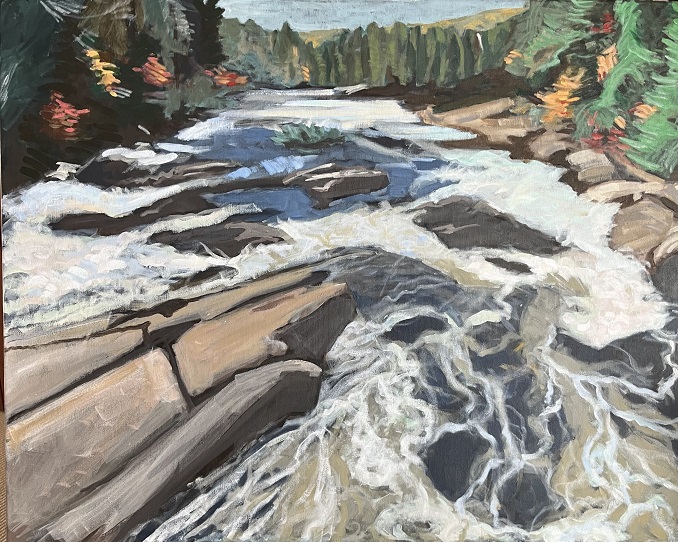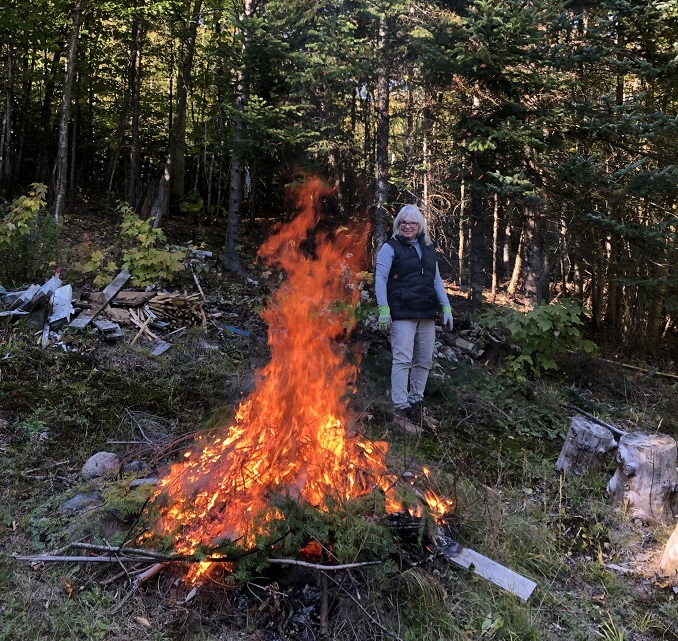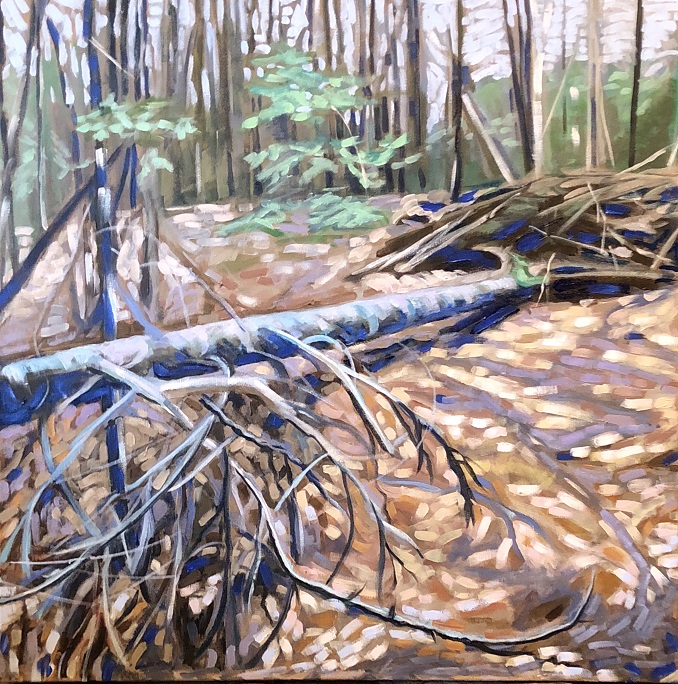 ***
Which 'hood are you in?
I'm in the Cote des Neiges/adj. TMR area when I'm not in the Laurentians.
What do you do?
I'm a retired teacher and Family Life Educator (B Ed, M Ed) but always an artist.
What are you currently working on?
I'm currently thinking about my next canvas and can't wait to get back to my easel this week.
Where can we find your work?
My work is shown in the gallery sections of my website.