France MALO has been a professionally active artist for more than 45 years. Her art is based on the observation of human beings in "a panoplie" of environments and social contexts. During this actual and disturbing period, she is grateful to have chosen a creative path as a lifelong living mode; she learned to adapt.
This Grand Master in Fine Arts AIBAQ always tries to shape up aesthetic links to enrich her artworks and her creative process is often initiated by introspections and experiences. FQSC Official Artist (Fédération Québécoise des Sports Cyclistes) since 2016, one of her missions is to introduce Arts in Sports and Sports in Arts. In the ART SPORT and ARCHITECTURES CONTEMPORAINES – CLIMATIQUES Series, vibrant interpretations, energetic lines, colours and movements of performant human groups in their evolutive environments depict her art and her 'Signature".
After international studies in Arts and Communications plus years dedicated to drawing, painting, sculpture and writing, describes her artistic identity as a "survivalist" creator. Curious and sportive with a strong drive to take challenges, she internationally multiplies Honors, Titles and Grants and her prolific "Repertoire" is largely diffused in media since her childhood.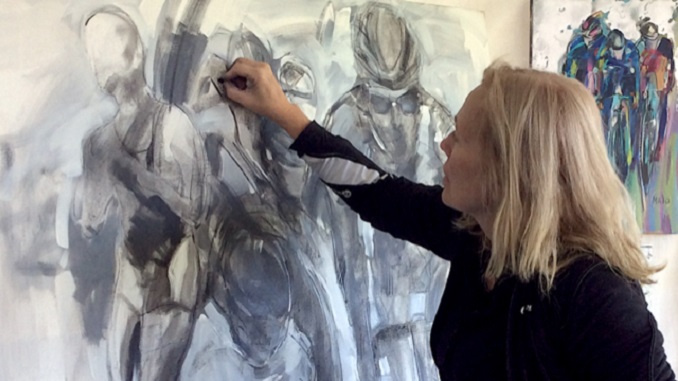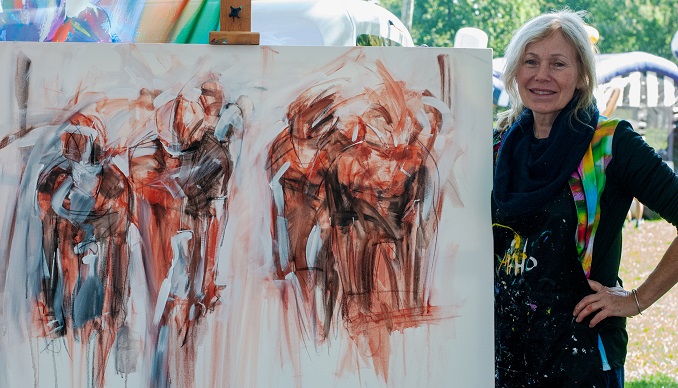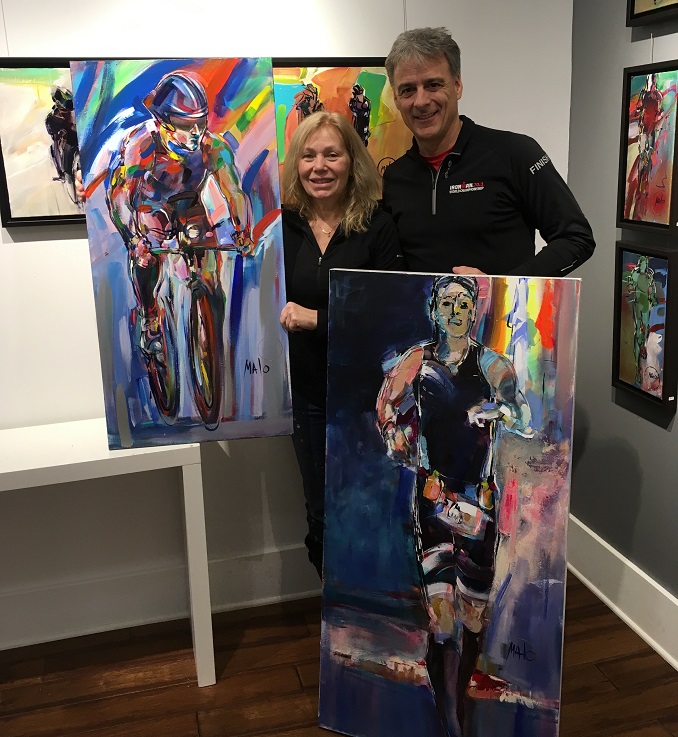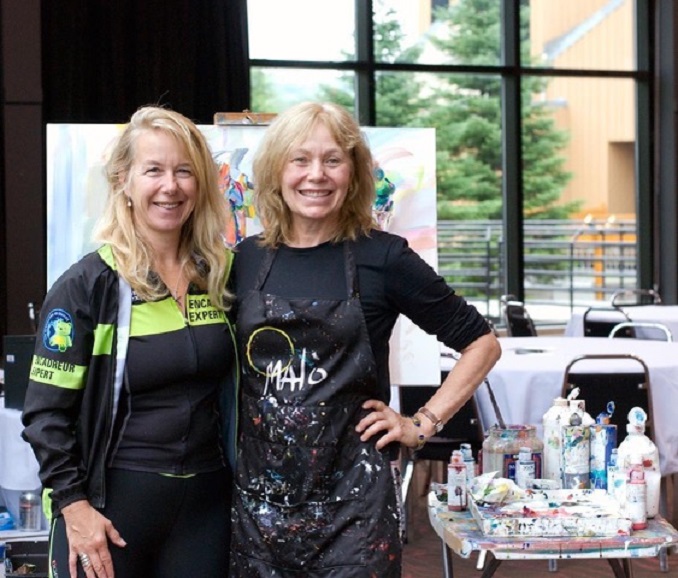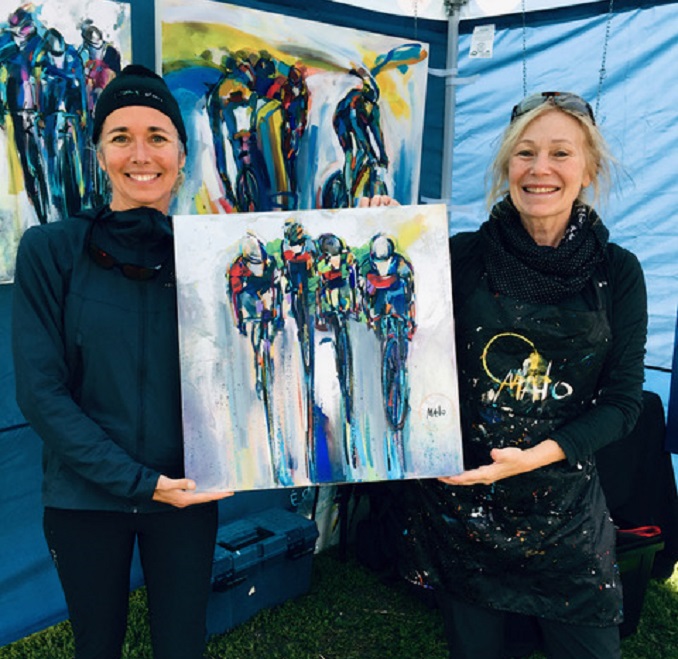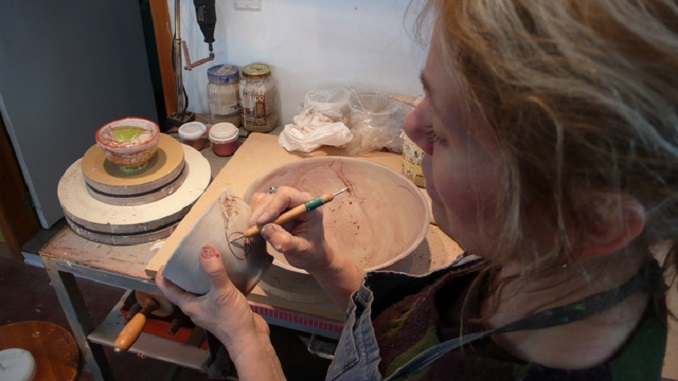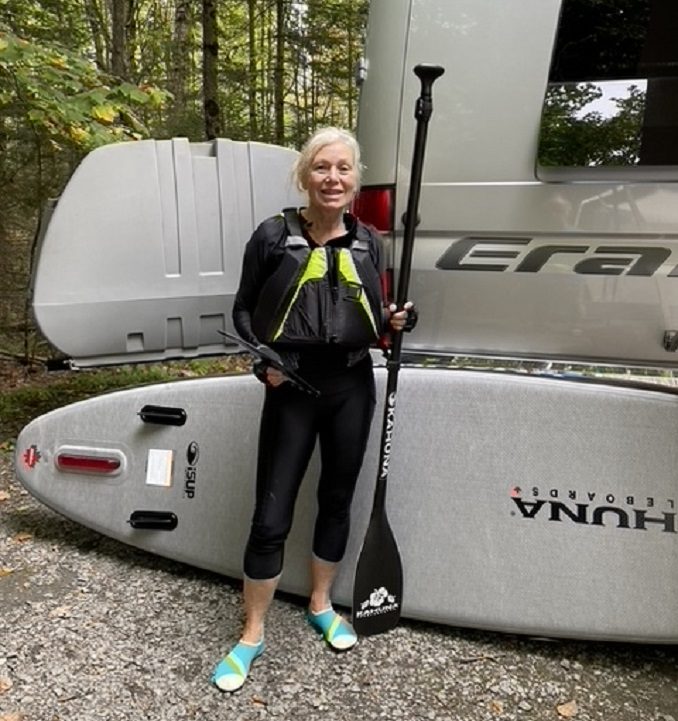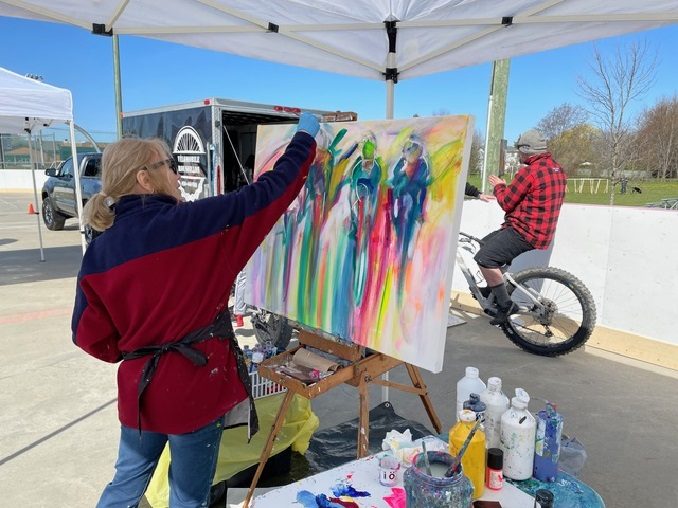 ***
Which 'hood are you in?
I was born and live in Mont St-Hilaire (Quebec), south shore of Montreal. My actual studio is located in Otterburn Park but I split my time with Magog to relax in nature.
What do you do?
I am a professional painter and multidisciplinary creator for more than 45 years. I am dedicated to sportive arts as I gave myself an ART SPORT Mission which consists of the introduction of Arts in Sports and Sports in Arts. I also develop a Contemporary and Climatic Architectures Série along with a Human Groups one.
What are you currently working on?
This summer, I realized many artistic challenges. Among them, a recent painting of Jonathan Drouin had to be delivered for the fundraising activity organized by the Canadians of Montreal Hockey Club invented for CHUM Profits. Actually, I am working on a Hugo Houle painting for a coming exhibition in "Le village des Fans" at the Grands Prix Cycliste Québec-Montréal, another fundraising for battered women and other commissions. Also, have an Open Studio…All that in September with more to come after this rush…
Where can we find your work?
People can come to my studio, and visit my website, where they can be aware of my professional activities, exhibitions or new artworks. Also, can visit my Facebook.
I am easily reachable by e-mail.