Born and raised in Montreal, Daphne Giannias started playing guitar at age 16 in order to play alongside a friend at her school's talent show. Since then, she turned to express herself through music and songwriting. Daphne began experimenting with recording and production over the course of the first pandemic lockdown and released an intimate, lo-fi EP entitled "Songs Since The Lakehouse" in December 2020 under the nickname "dafnez". As the world opened up, the dafnez project took shape. Now joined by Antoine Mahé on drums, dafnez is focused on recording sounds influenced by the likes of Avril Lavigne, Duster, beabadoobee and Modest Mouse, with catchy melodies and honest lyricism. dafnez is also very intent on immersing itself in the thriving Montreal live scene and has played various venues in the city.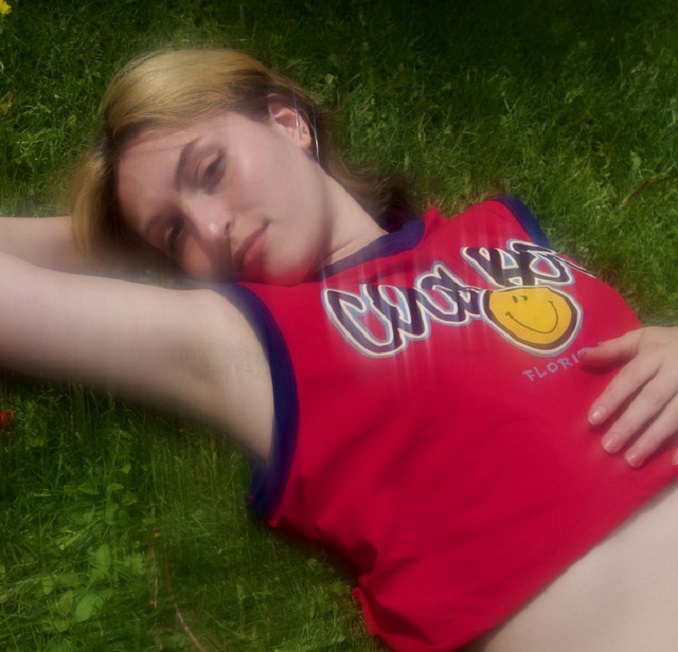 Name:
dafnez
Genre:
Indie pop/rock
Founded:
December 2020
# of Albums:
1 EP and a second out in July
Latest Single:
Beach song
Favourite musician growing up:
Green Day or Nirvana
Favourite musician now:
Billie Eilish, Men I Trust, Juliana Hatfield and Avril Lavigne!!
Guilty pleasure song:
Extremely guilty pleasure: Cruise by Florida Georgia Line, I'm a closeted lover of pop country
Live show ritual:
Planning my outfit a week in advance and then changing it at the last minute
Favourite local musician:
Love Language, No Waves, distraction4ever or Sophia Bel there is so much awesome music in Montreal it's crazy
EP or LP?
I'll choose a perfect little EP over an inconsistent album anytime
Early bird or night owl?
Night owl
Road or studio?
Studio is very frustrating but rewarding. We haven't hit the road yet but are extremely excited to do so!!!
Any shows or albums coming up?
My second EP "songs from the beach" is out July 29th!!!
Where can we follow you?
***
Rapid Fire Montréal Qs
Favourite local restaurant:
Barranco
Favourite street in your city:
Monkland or Sherbrooke has great cafés and restaurants, are very close to lots of cute little parks and it's where I grew up!
Favourite park in your city:
Jeanne Mance because it's really in the center of everything
Favourite music venue in your city:
Diving Bell Social Club or (not really a venue) Van Horne skatepark!
Favourite music store in your city:
Encore Records