Originally from Malmö, Sweden, Malte Leanderbegan started making music under Cikada in 2017 after a year of travelling and volunteering in South America. The experience inspired him to name his project "Cikada" after the loud vibrating insects.
"Being the very last thing that you hear before you go to sleep, and often the very first thing that you hear when you wake up—I thought that this is the way that I want my music to be listened to," he says. "It is also about vulnerability. The cicada is perhaps a loud insect, but still, a small and vulnerable one, which is something that I believe is a strength to be able to show." Cikada mixes a range of different expressions, all whilst making a clear attempt to speak openly about sensitive emotions, and allows for a softness that goes against the defined stereotype of machismo, and the way that masculinity often is portrayed in genres such as trap and hip hop. The contrast that is explored is made clear, as he often musically relies upon tropes and frameworks heavily used in those styles.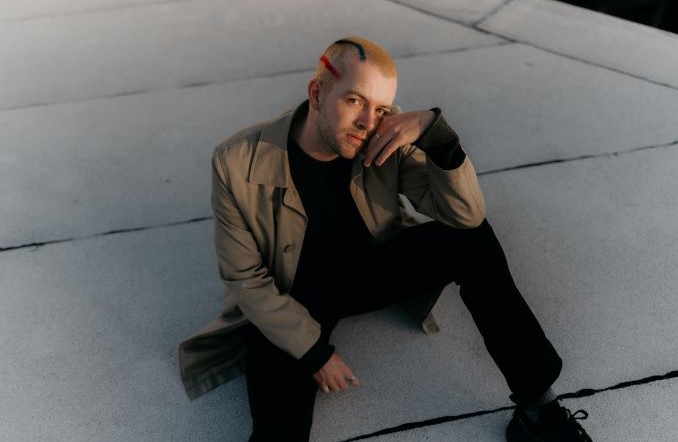 Name:
Cikada / Malte Leander
Genre:
Pop/Hip Hop/Contemporary R&B
Founded:
2017
# of Albums:
1 album, 2 EPs
Latest Album:
"Taking Shapes", released 18th of March 2022
Latest Single:
"Tall Grass", released 4th of February 2022
Latest Video:
Favourite musician growing up:
Impossible to choose… Timbuktu, Khaled…
Favourite musician now:
Sam Gellaitry
Guilty pleasure song:
Probably something from Pussycat Dolls or something? I think those could count as guilty pleasures. Timbaland beats always slap.
Live show ritual:
I've developed a sort of show-and-tell element, bringing belongings and objects that all relate to the topics that my songs are about. It's fun to have props with me on stage, and it does give a bit more depth and context to what I'm trying to communicate!
Favourite local musician:
Honeydrip, Afternoon bike ride,
EP or LP?
EP… I think. My latest (and first!) album took a long time to finish, I feel like I want to explore new stuff, and get a quicker turnaround, then letting things sit. So, I'd say EP!
Early bird or night owl?
Early bird!
Road or studio?
Road.
Any shows or albums coming up?
I'm working on trying to go out of my comfort zone a little bit, making music that is a bit grittier than what I usually do, so we'll see what comes out of that!
Where can we follow you?
I'm most active at @cika.da on Instagram, and then you can follow Cikada on your favourite streaming platform to keep track of future releases!
***
Rapid Fire Montréal Qs
Favourite local restaurant:
Sushi Momo is to die for.
Favourite street in your city:
Castelnau. A perfect match between a smaller city vibe with good cafés, cute shops and with a residential feel. It being a pedestrian street in the summer makes it all even better.
Favourite park in your city:
Jarry Park
Favourite music venue in your city:
La Sala Rossa