Doras and I have known each other for a long time. In fact, I've known him his entire life. From the first small, rough sketches to the massive, professional murals, I've watched his burning desire to create and express. Now, don't get me wrong. He's not only here to bring what's inside onto canvas, display screen or wall when the mood strikes him. He's one of the hardest working people I know. Deadlines, bad weather and tough customers all get the business from Doras. Professional, prompt and so damn cool.
You won't hear him singing his own praises, though. I think he truly feels that art, his art, is a constant evolution, adapting to new pressures and reaching new heights. From sculpture to installations, fine art to cookbook illustration, he's got the soul of a creator. Lately, he's been leaving his beautiful surreal and figurative paintings all over Montreal, Toronto and beyond. Bright, emotive and alive pieces have been added to his portfolio, and your daily commute.
The thing is, Doras doesn't ever seem to stop. Since graduating from OCAD in Toronto, I've watched him flourish in different mediums, get inspiration from his global travels and apply it all into his distinct style. We've all heard the old adage "jack of all trades, master of none". Well, I haven't seen a skill that Doras has set his eyes on where he doesn't achieve mastery. Ornament, motion, colour and expression mix to create the particular flavour of his work.
Doras is a Montrealer, and a gem of a man. Kind, considerate, and focused. He inspires me each time we talk, and even more so when I hear about his new projects. He could stop now and the world is better for having his creations in it, but I know there is no sign of that happening.
-Stephen O'Brien (Brother)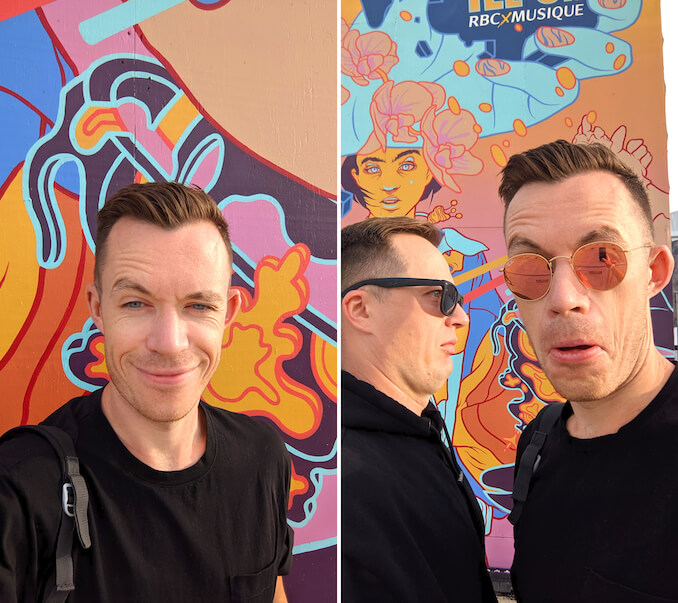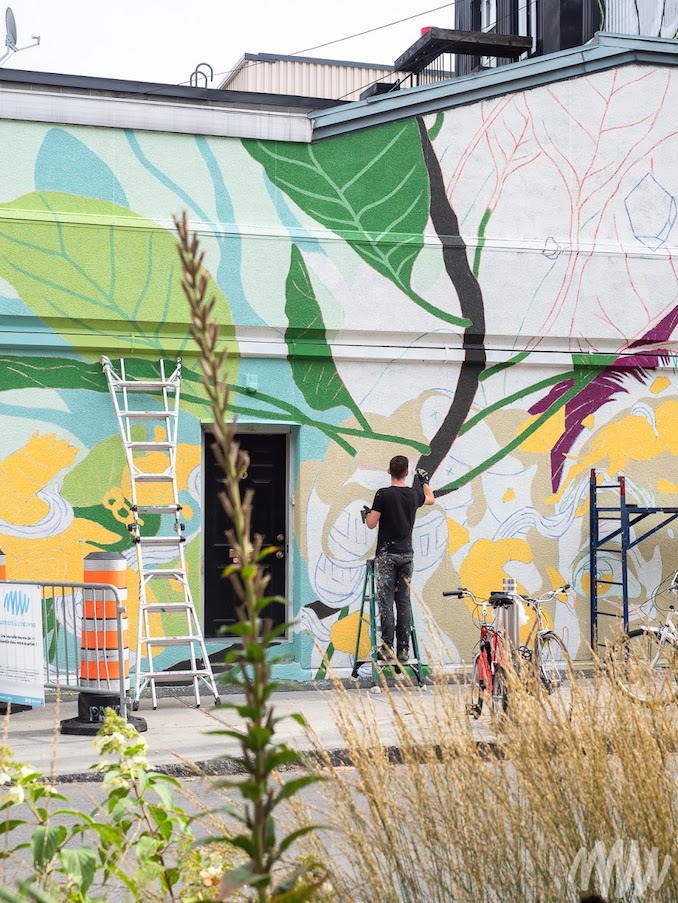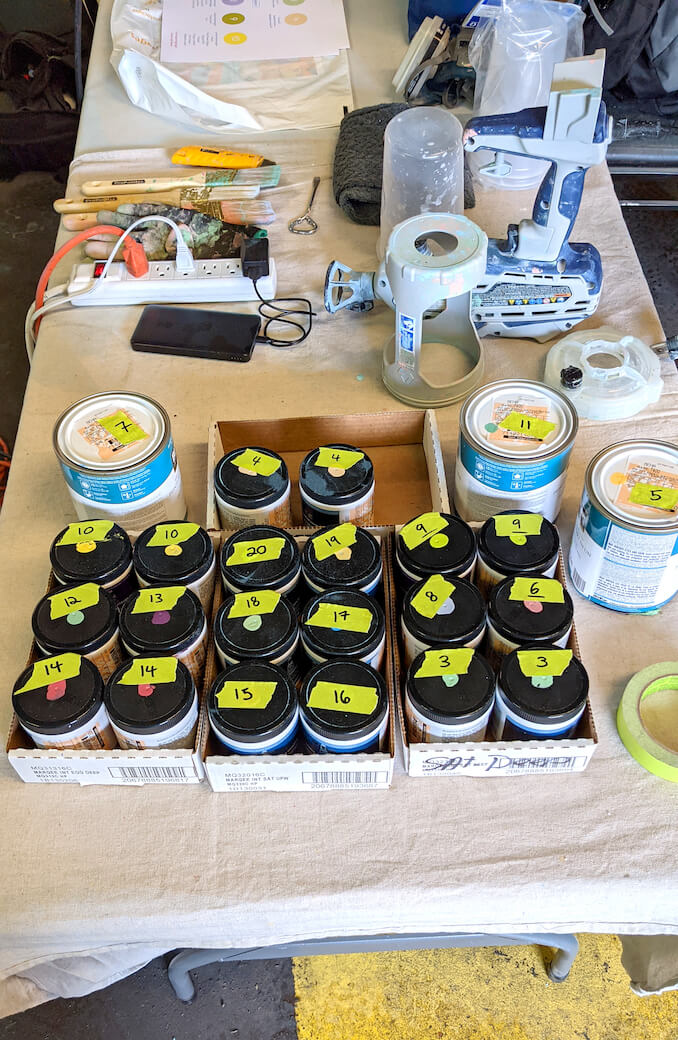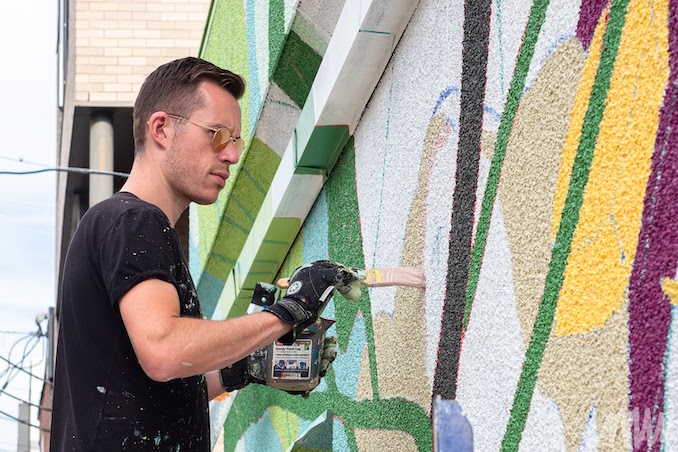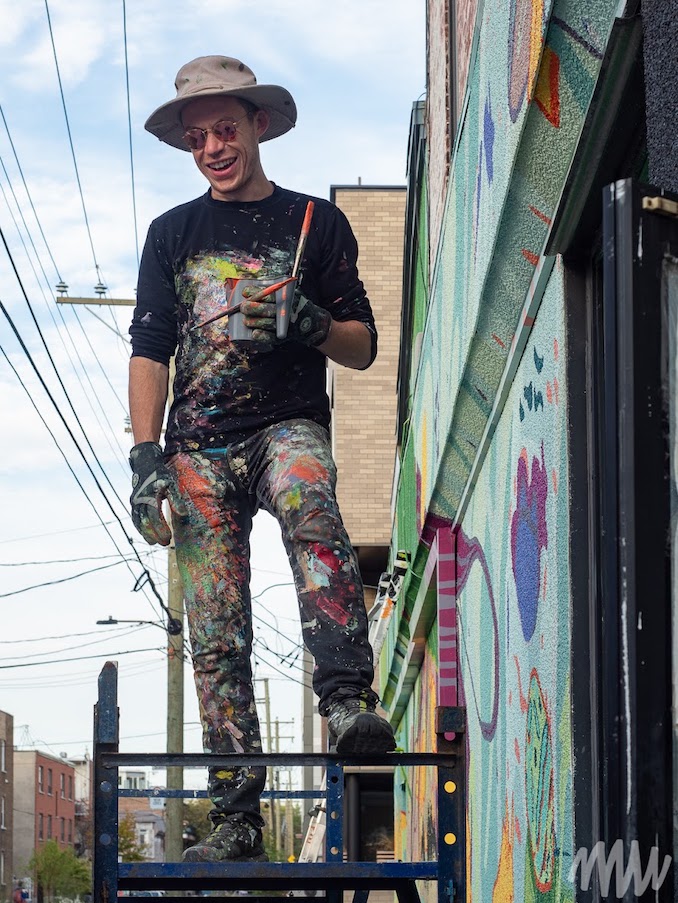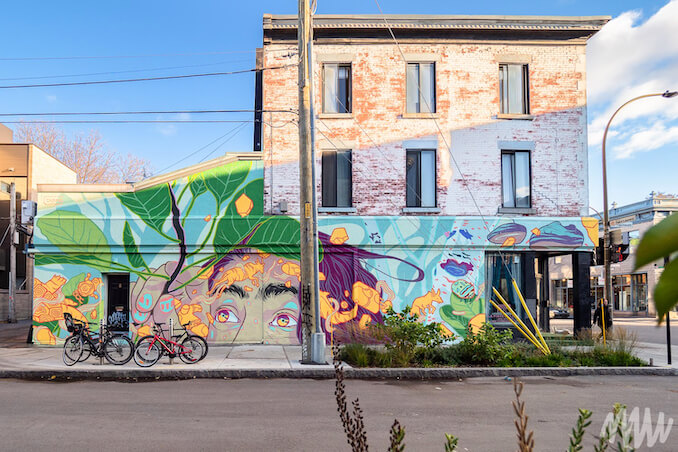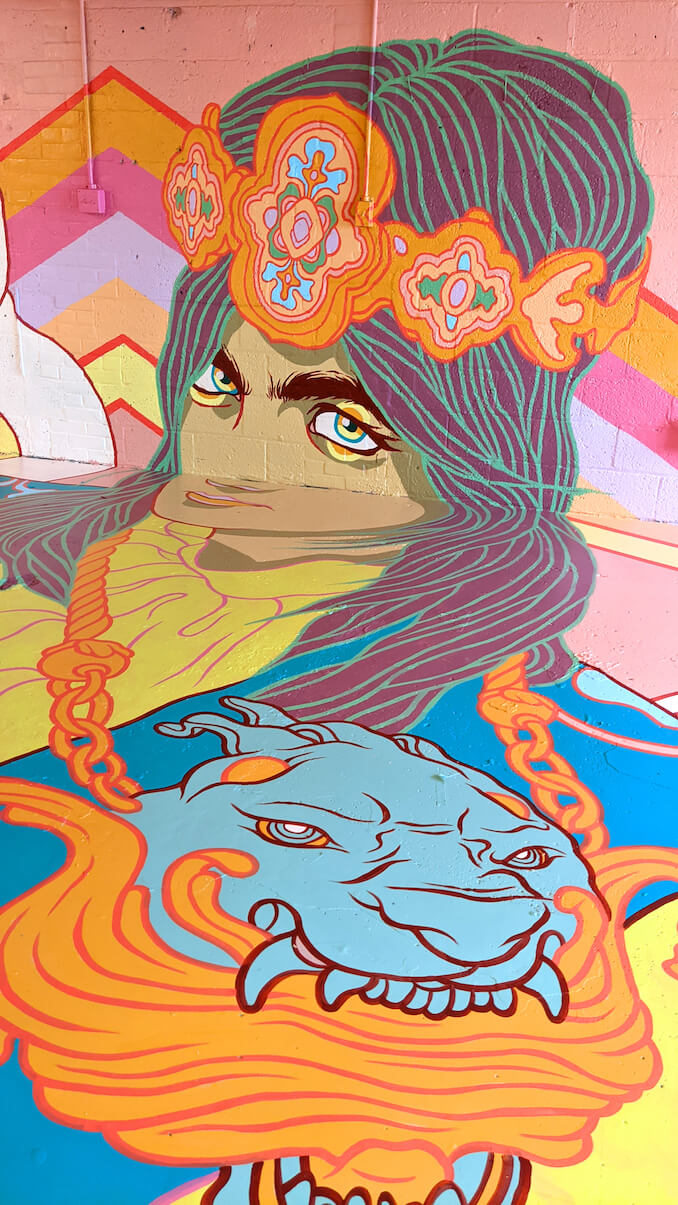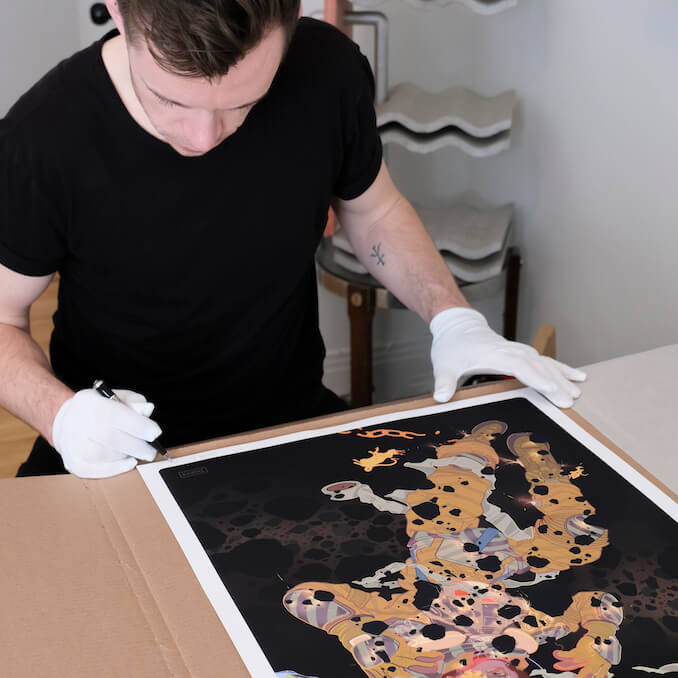 ***
Which 'hood are you in?
For many years, I've been working out of the Mile End, but I'll be heading over to a new studio in St-Michel in the new year, as soon as construction finishes . I'll miss the Mile End a lot, but the Ateliers 3333 project has me buzzing with the potential of what I can get done in a bigger space.
What do you do?
My background is in illustration, and I still take on an interesting project here and there, but in the past few years, I've been hooked on making murals. I love the scale. It's the perfect balance of creativity and physical labour for me, and being in Montréal has been a gift to that side of my practice.
I'm a curious one though, and it can be tough to work in all of the creative skills and projects that pull at me. My medium-term goal now is to start pushing them closer and closer together towards a true interdisciplinary body of work.
What are you currently working on?
With the Canadian outdoor season at a close, I've been planning out some digital projects (hopefully another print or two), drawing out a few interior murals coming up, and planning out the studio transition for sometime in February.
Where can we find your work?
I've done a lot of temporary installations as of late, so if you were at one of the music festivals this year, you might have caught a glimpse, but you can catch a few of my murals around town in Montréal, the Mile end being the newest addition. Two of my favourite big interiors you can check out at Brasserie Silo in the Garment District, and along one of the rinks at Arena St-Michel.
You can find much more on my website and on Instagram. I always try to make little process videos for my projects which can be fun to watch.