Inspired by his childhood home in the Eastern Townships, surrounded by nature and nurtured by a mother who was an artist, Kevin Jenne grew up using art to understand the world around him. At the age of 18, Kevin moved to Montreal, where he was struck by the visuals of architecture, balconies and streets filled with busy people.
Kevin was not only a blossoming artist, but also had a gift for business and making powerful connections. His first self-curated art show was the Atwater Library event space (1999). It was an explosion of creative ideas which would eventually lead to his signature style. His art quickly found space in various art galleries in Montreal.
His love of architecture was captured in vibrant colours with Montreal balconies and faceless people exuding energy off the canvas. Kevin's art found audiences in New York, Chicago, Nashville, California, Bermuda and Beijing China, among others. Kevin donated some of his work to charities, such as Art for Healing Foundation, and raised $20,000 from one painting for the Tim Hortons Foundation. He has been featured on TV, co-hosted a Podcast called Outside The Artist Studio (2006-2009), and would be known for his live painting, including MMA legend Georges St-Pierre. Kevin continues to push creative boundaries, exploring innovative techniques on canvas.
Written by Randal Wark – Assistant Editor Montreal Rocks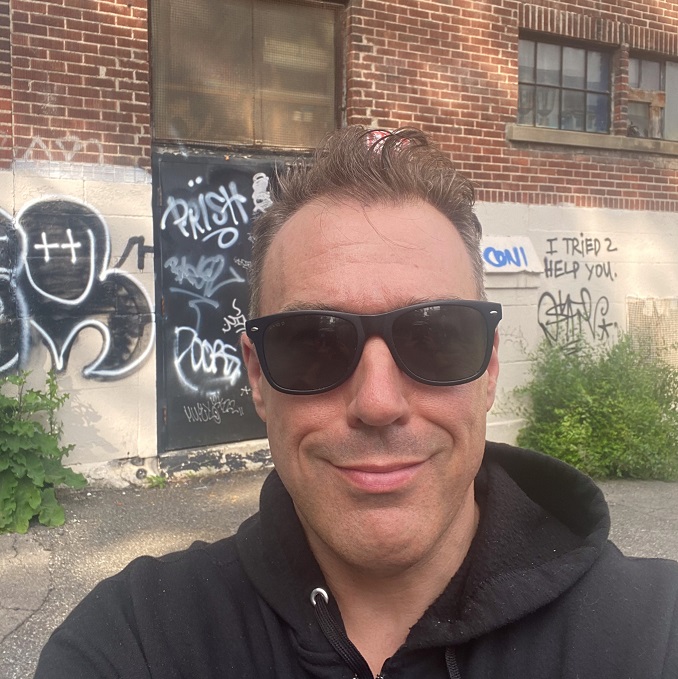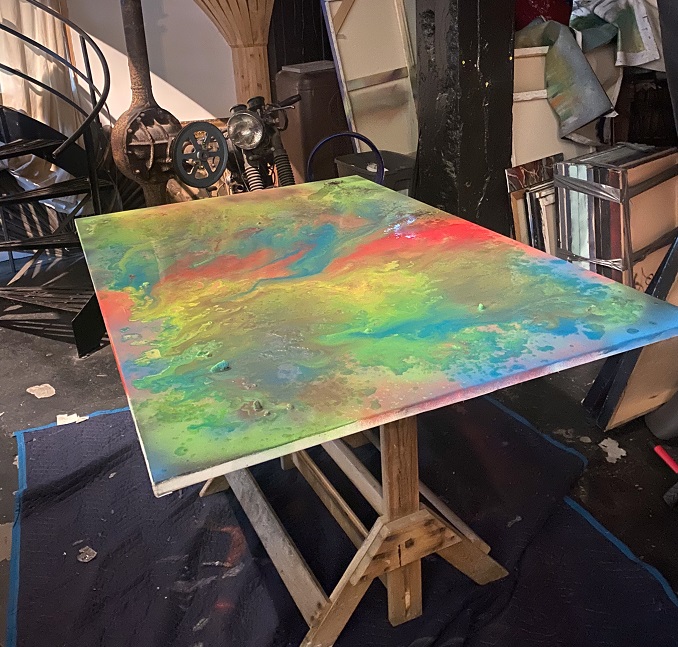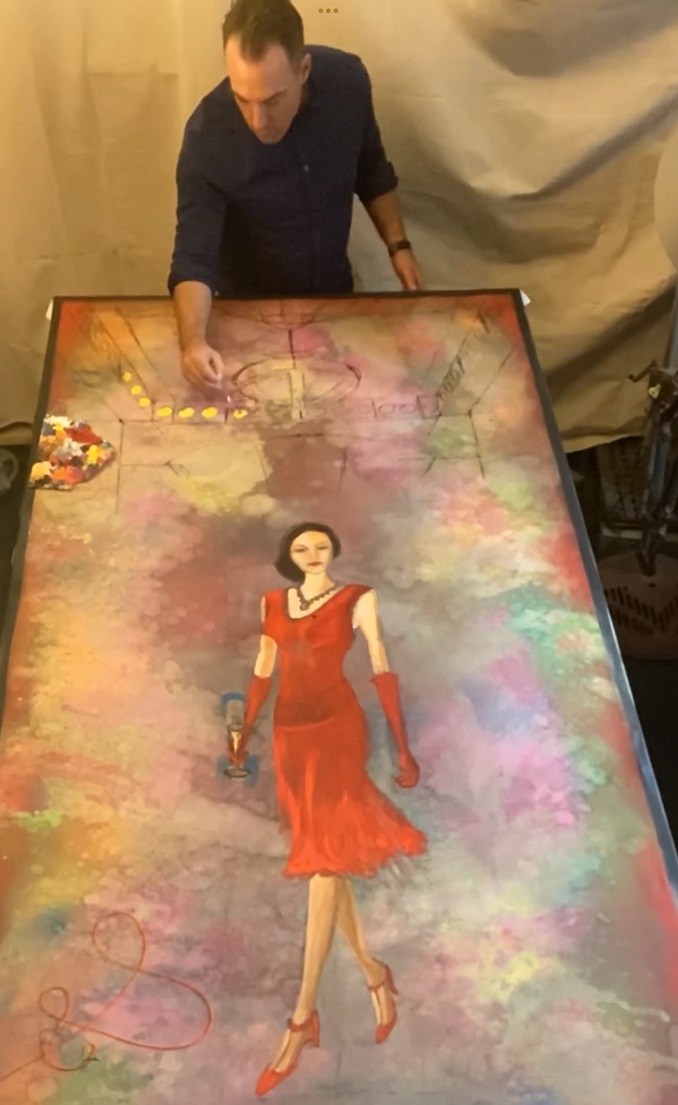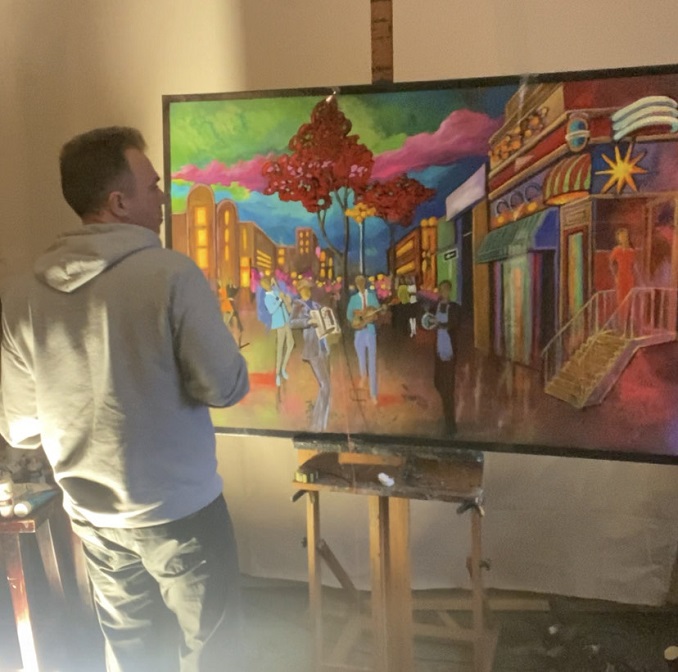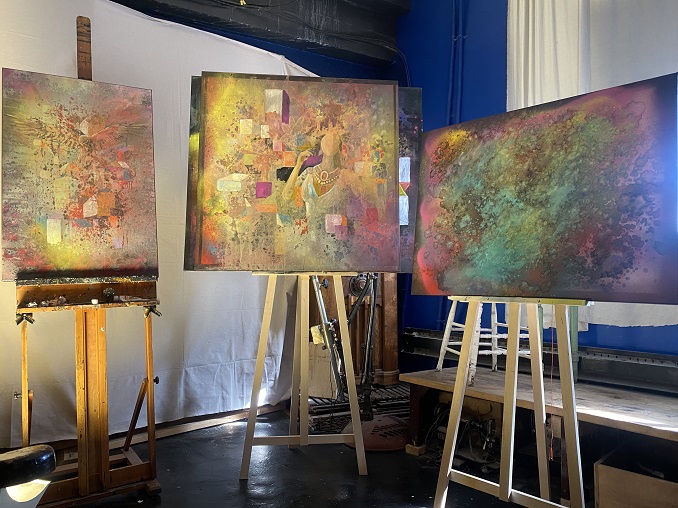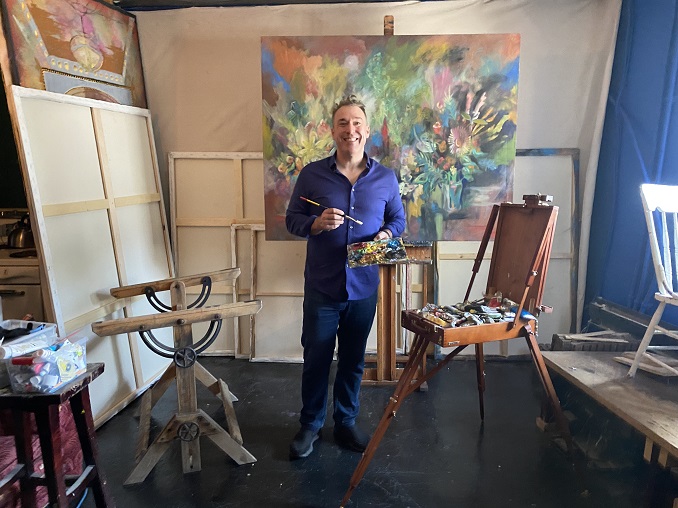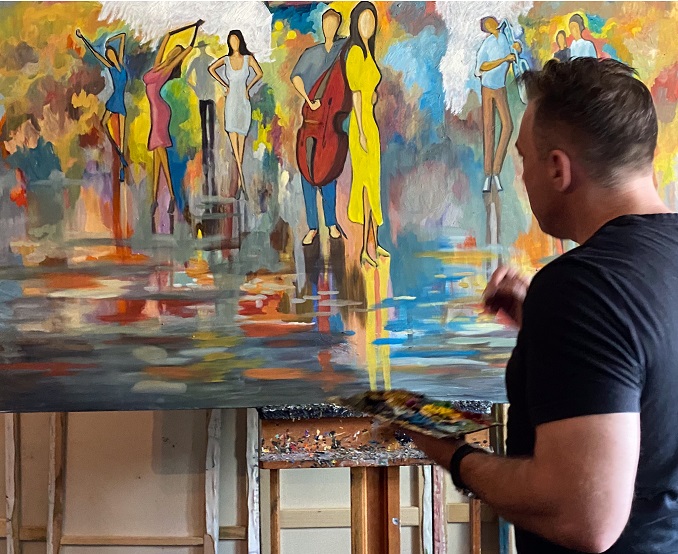 ***
Which 'hood are you in?
My art studio is located in St.Henri near Westmount. It's a dynamic neighbourhood with interesting people and architecture. 3035 st Antoine w. #176 near Atwater.
What do you do?
As an artist, I primarily create large-format paintings that start as abstracts. On top of the chaotic backgrounds, I meticulously paint symbols that represent stability and order with a feeling of joy.
What are you currently working on?
Presently I am working on a large canvas it's a 1920's style painting custom designed for a cathedral ceiling. It is for a client who wants to commemorate his 30 years in the bar and club business.
Where can we find your work?
My work can be found at Indulgences Art Gallery, Avenue Art Gallery, or contact me for a studio visit at artistmontreal@gmail.com. You can also visit my website.