From the first time that she could hold a crayon in her hands, Melanie has been drawing and she has never stopped. Melania B began writing and illustrating her own stories while in elementary school. As her mother, I quickly recognized and encouraged her creative energy.
A curious mind and a love of colour were evident at an early age and she never went anywhere without a sketchbook. Nature has always been a source of inspiration and that is evident in much of her work. Even in fashion illustration, there is often a floral component to those pieces.
Melania B is fearless in experimenting with various mediums. Line drawing, alcohol ink, watercolour, collage, markers and digital… she does it all. Her recent experimentation with jewelry and stickers is yet another example of her distinct style and ever-evolving creativity.
If you look through her body of work you can't help but notice her beautiful use of colour and contrast. While the abstracts are strong and commanding, the alcohol pieces use colour and metallics to blend together in a dreamy and tranquil style. Her illustrations portray beautiful and confident women.
With her love of fashion illustration, it is no surprise that she came to work in the fashion industry! As she continues to develop her style, we look forward to seeing what her next project will be.
-Written by Lynne Boychuk (mother)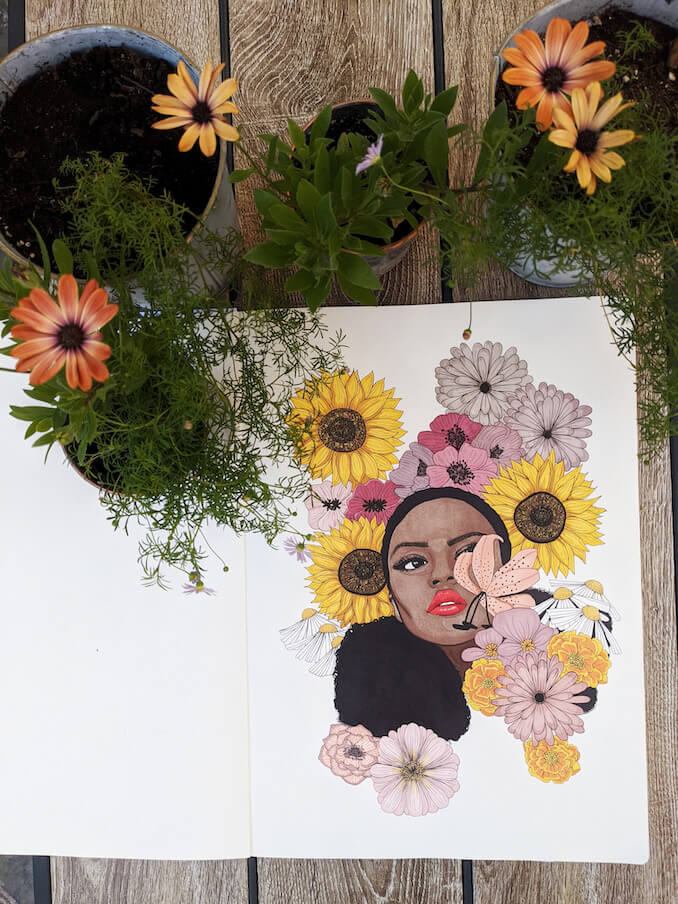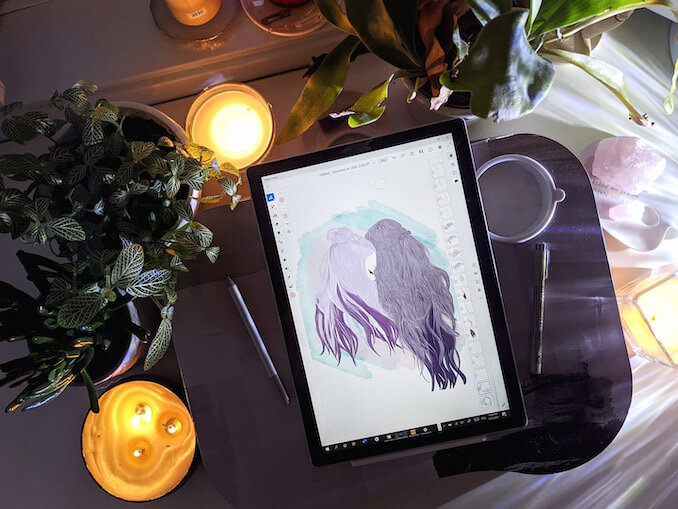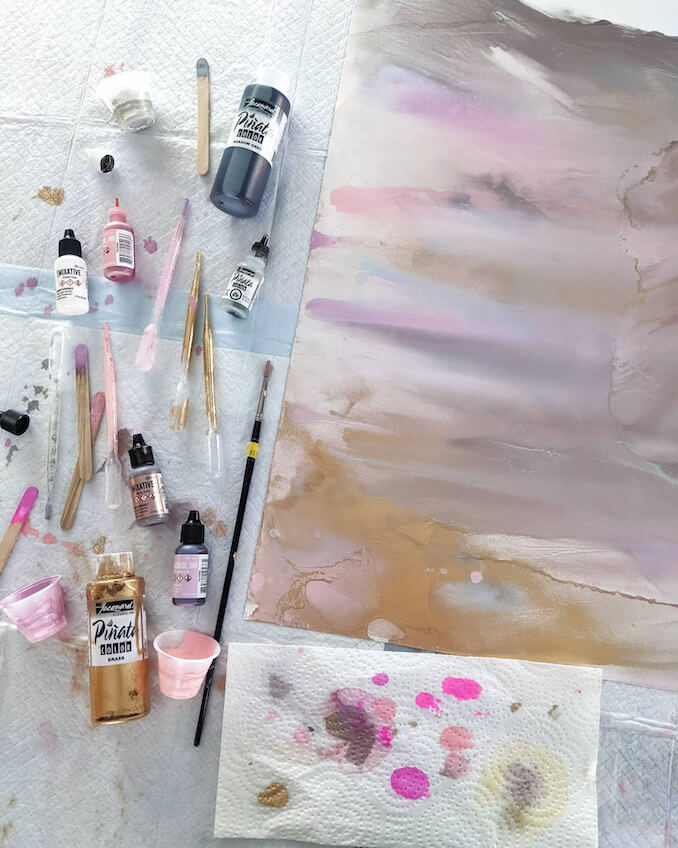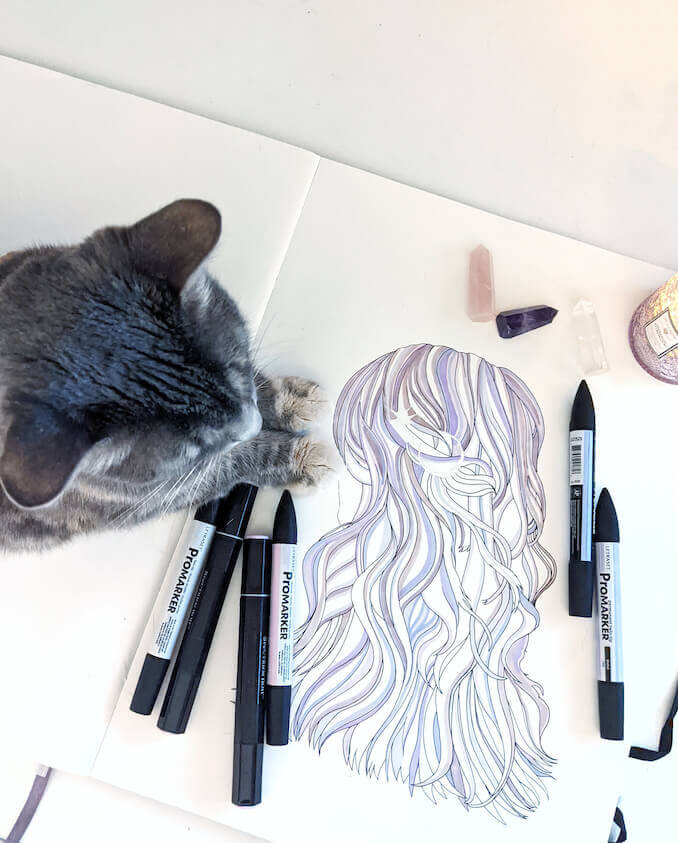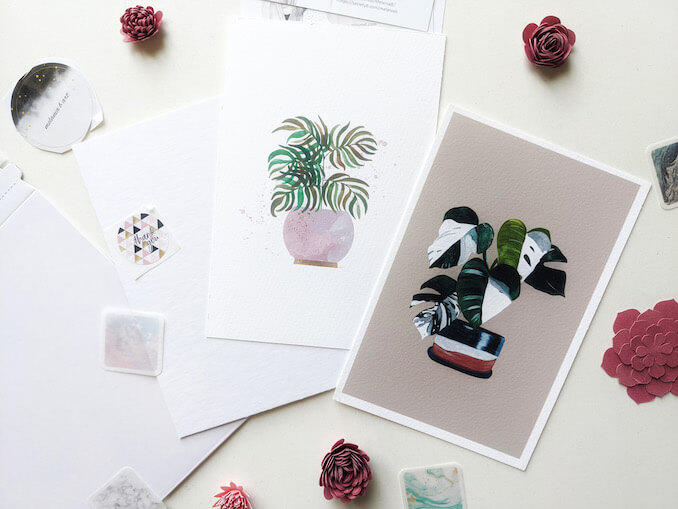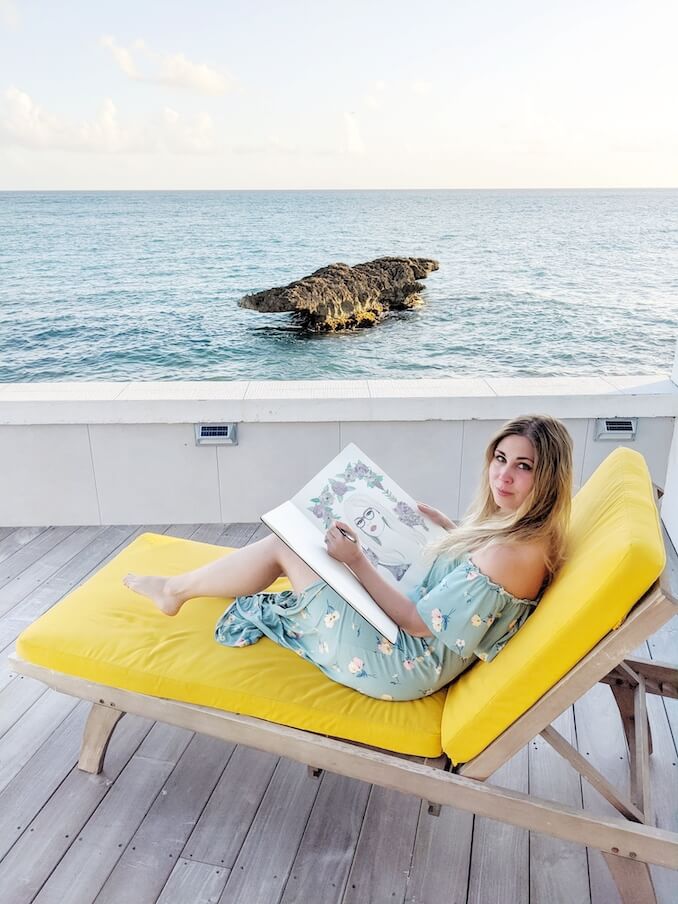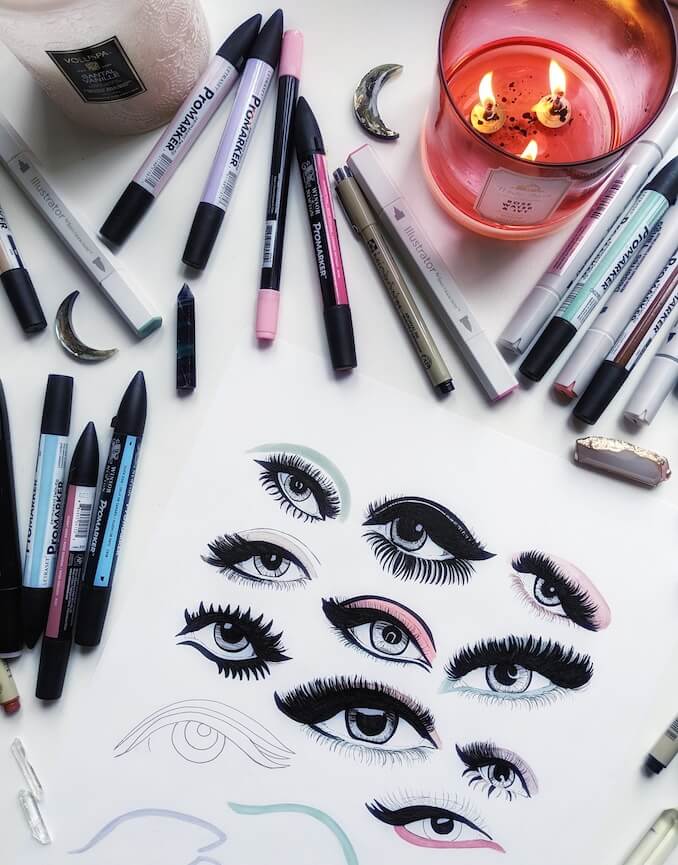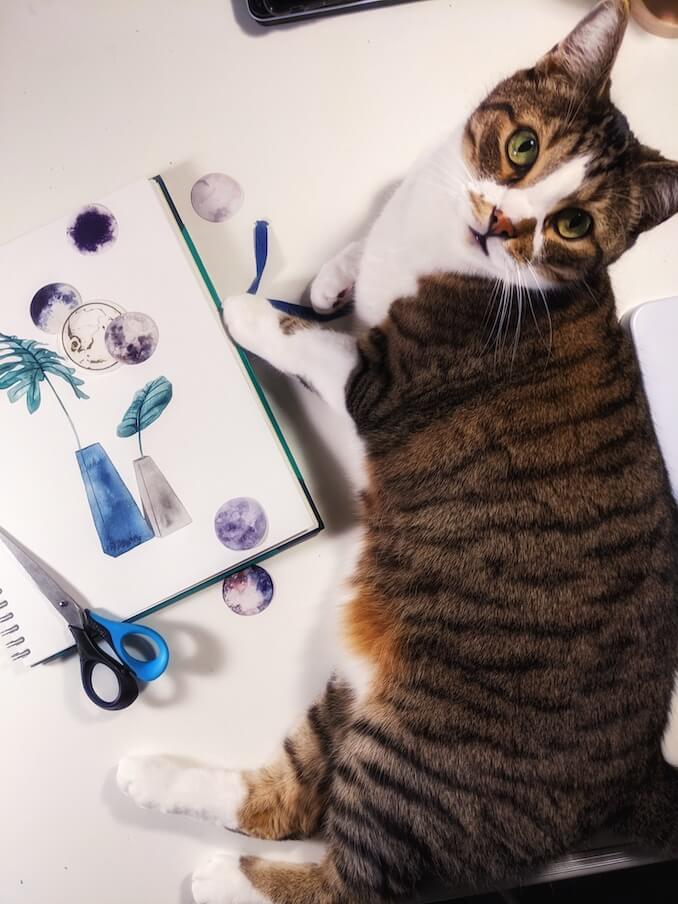 Which 'hood are you in?
I grew up in the West Island but made St-Henri my home 6 years ago.
What do you do?
I work in Human Resources by day, but the majority of my free time is dedicated to creating art.
When it comes to my art, I don't really put limits on the mediums I use. I love continuous development and pushing myself in my professional and personal life, so the challenge of working with a new medium really drives me. I have been wanting to turn my art into stickers for a year, so I finally set aside time recently to teach myself how, and it's been great!
My first love will always be traditional mediums in a sketchbook though – whether it be fashion illustration, plants, or flowers, I love bringing these subjects to life with pencil, alcohol markers, ink, pens, coloured pencils, watercolour, gouache, paint pens, and collage elements. However, my illustration work is always cleaned up digitally with digital elements typically being added to give everything a more refined touch.
On that same note, I have recently started working on more fully digital drawings and it has been fun to try something new. Sometimes by using such an array of different mediums and working on so many personal and client-based projects simultaneously (I also recently started making resin jewelry), things can get a bit overwhelming, but as the type of person who has trouble not constantly doing something, juggling so many different things between art and my full-time job definitely keeps me busy and never bored!
What are you currently working on? 
I am working on a long-term client project, where I get to merge my love of drawing women with flowers and plants. I am also trying to find the time to add my jewelry and stickers to my online shop, but I've been busy with different creative ideas that randomly come to mind. My goal for the next few weeks is to finish editing about 10 drawings that I have scanned but have not yet finalized.
Where can we find your work?
I am reachable through Instagram, Facebook, and my website, and sell my work through Etsy, Society 6 and Redbubble. I prefer when people contact me directly through my Instagram account as I find it a bit more personal and quicker to communicate. I am quite active on there and absolutely love sharing my artistic journey with my followers.