The pictorial exploration of Syrine Daigneault responds to a need to understand her representations and lived experience. The act of painting enables her to materialize her reflections, fuelled by her own history – personal, relational, sexual – and the importance she attaches to the study of socio-cultural phenomena with a critical eye. A search for historicity, drawn as much from Western as Middle Eastern culture because of her origins, enables her to track down the social norms and forces that act on herself and her representations. She begins by reading up on her preoccupations and then looks for a way to render visually what the analysis of her experience reveals to her. The painted images she creates are based on models she makes (clay, fabric, modelling clay or papier-mâché), on objects she finds or that belong to her family, on the photos that fill her telephone and on works of art generally from Antiquity or the Middle Ages, both Western and Middle Eastern.
Syrine has a Masters Degree in Visual and Media Arts (Education) from Université du Québec à Montréal, and is in the early stages of her artistic career, having had her first solo show in 2022. Syrine has received grants from the Canada Council for the Arts and the Conseil des Arts et des lettres du Québec.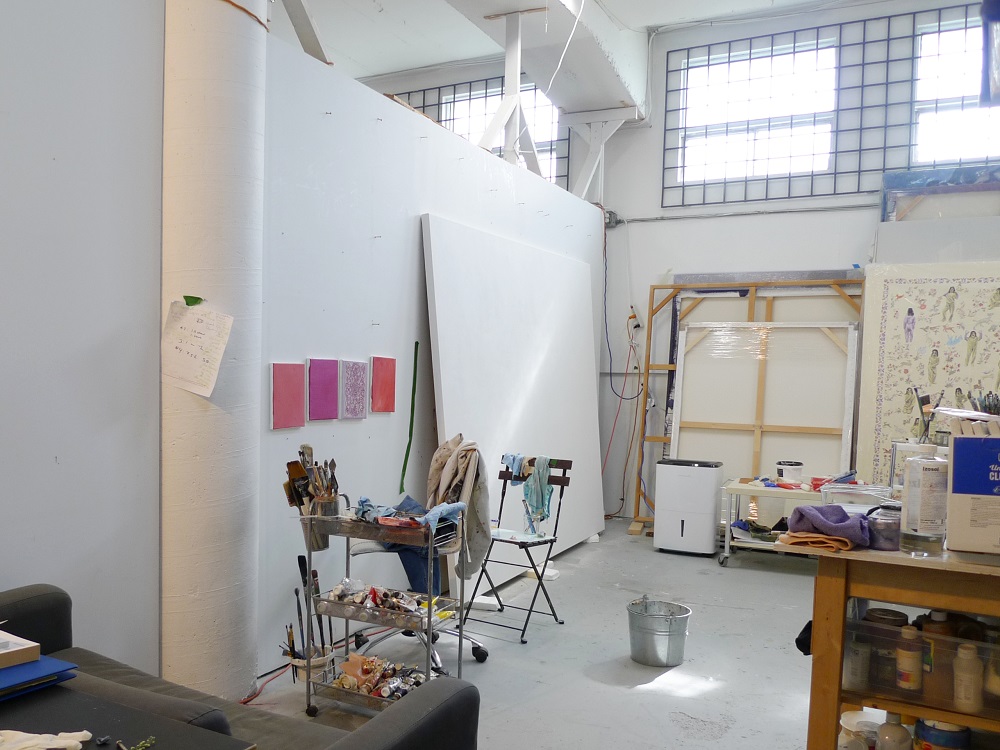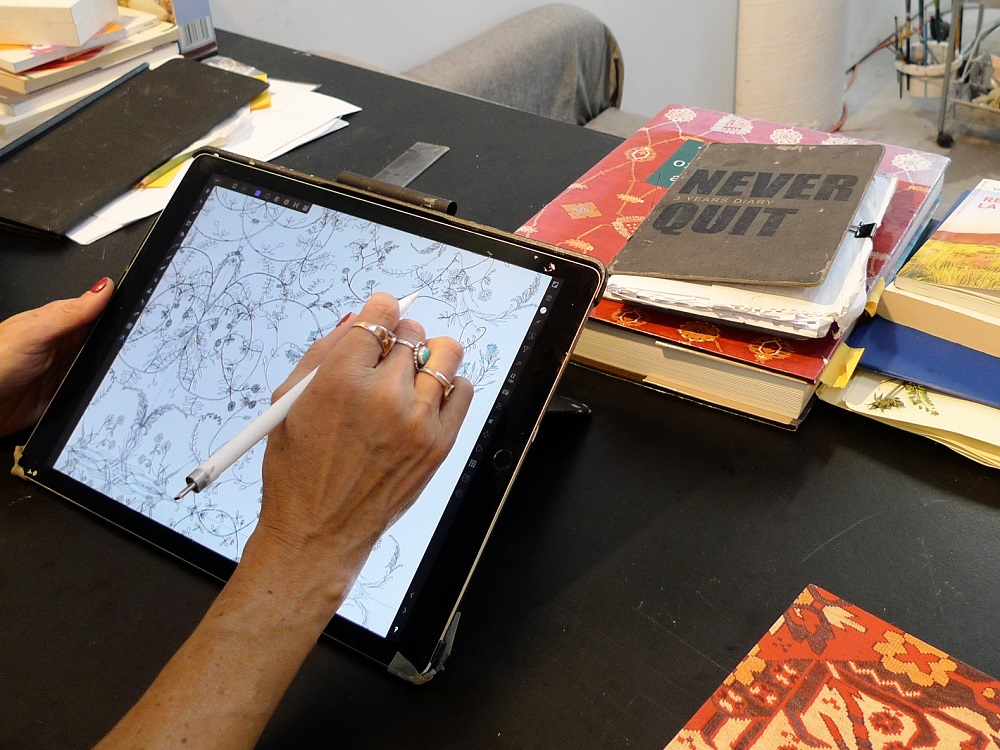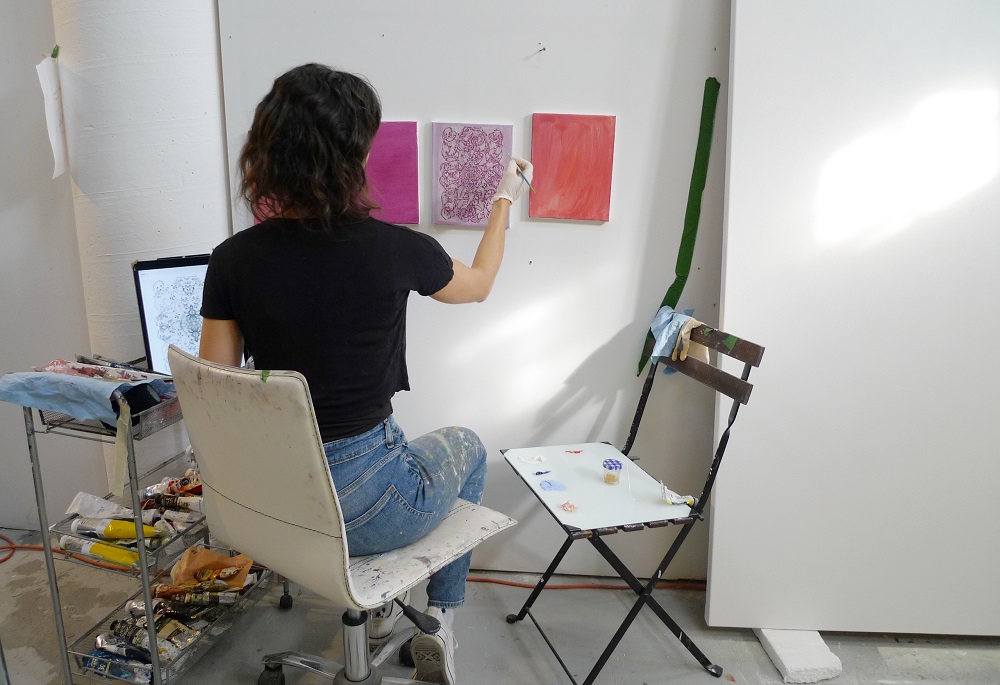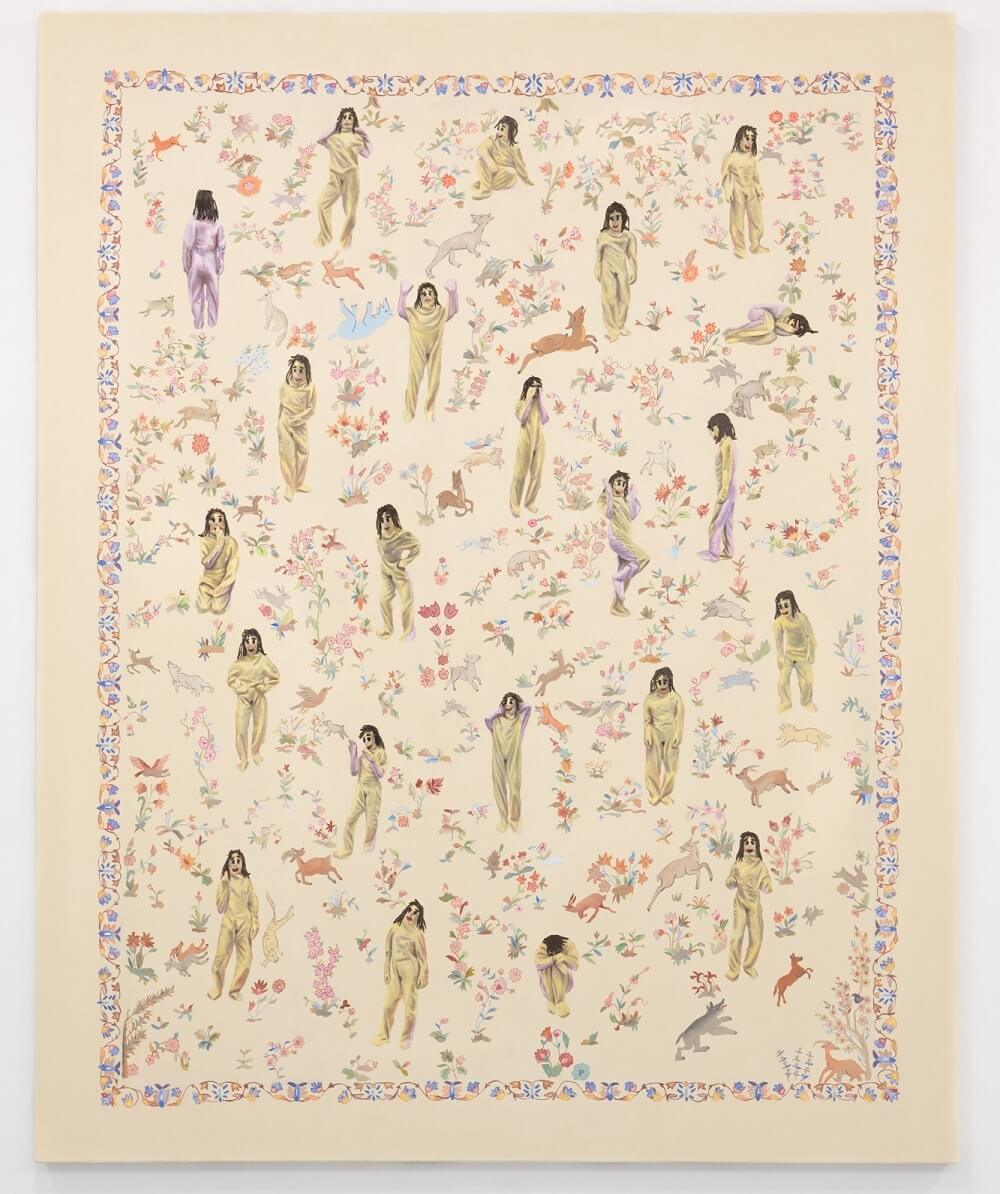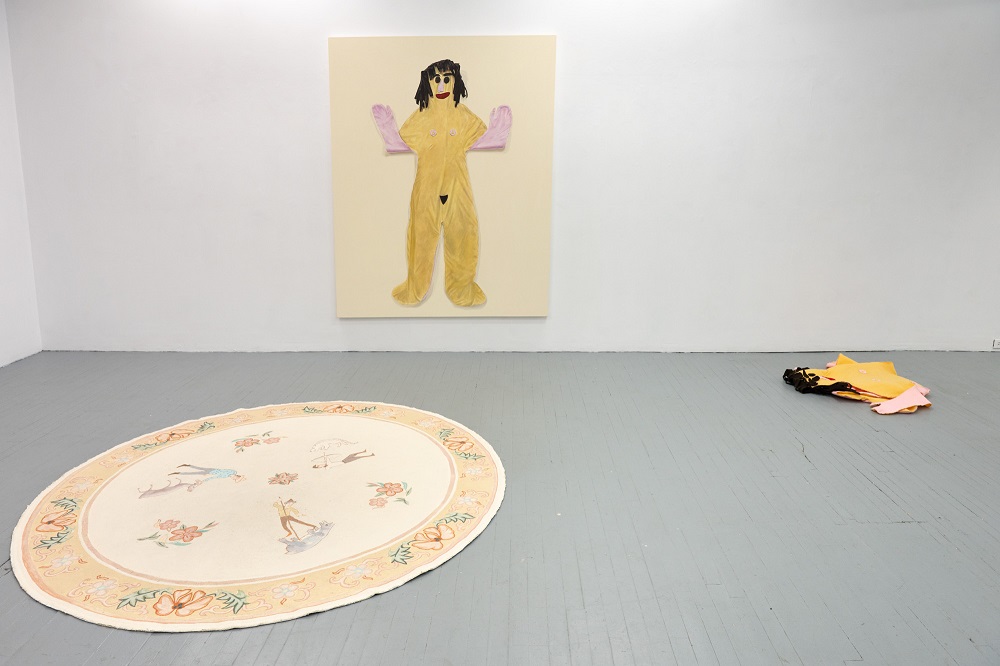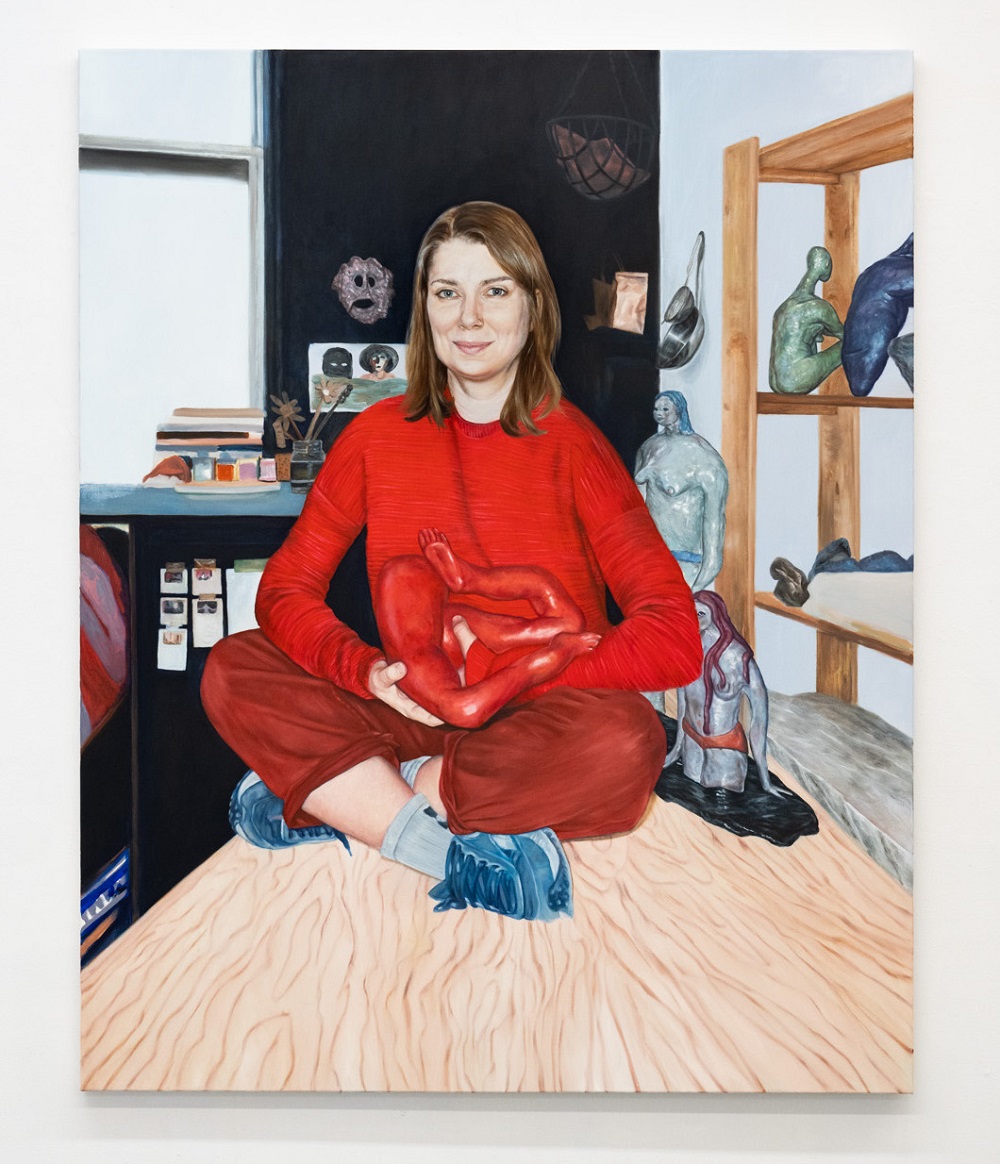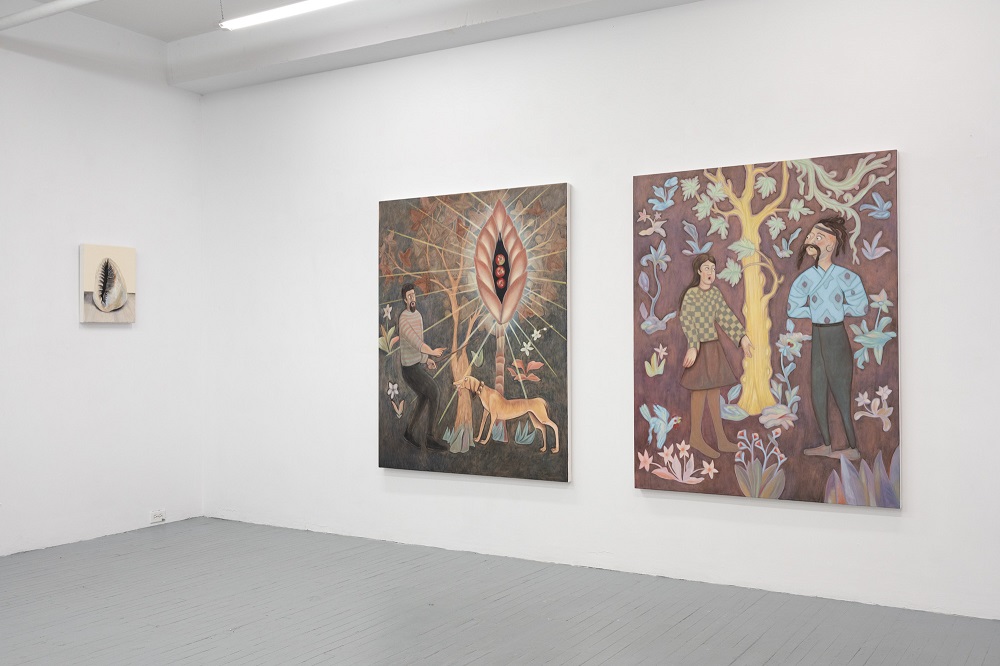 ***
Which 'hood are you in?
I work in the Ahuntsic-Cartierville neighbourhood, not far from the Chabanel sector where several other artists' studios are located. I really like the neighbourhood and the location of my studio for the industrial, free-spirited feel I get. I know that the neighborhood will develop, and that gentrification will eventually transform it, but what appeals to me is that it hasn't yet been sanitized and developed by future real estate developers.
What do you do?
My practice is mainly in painting, but I often create my own models or work on my images digitally before rendering them in paint. I work in the studio and am also a lecturer in art education at the Université du Québec à Montréal.
What are you currently working on?
Now, I'm working on a body of work (paintings, sculptures, etc.) that follows on from research into group spirit, the asabiyyah, according to Ibn Khaldun (1332-1406), contrasting it with individualism. My aim is to visually bring to light chosen values in relation to our current way of life. For example, I'm inspired by the aesthetics of the classical oriental carpet, where all the elements are linked and arranged on the same plane to reflect the interrelationship that exists between members of the same community. I created the motifs from plants I picked on my walks both in the city and in the forest. I'm also interested in the figure of the real estate broker as a worthy representative of the winner in our world. I'm fascinated by all the signs that this figure displays, and they are in direct contradiction with the values of the asabiyyah, where the survival of one depends on that of the other. I'm still trying to figure out how to represent this phenomenon, which I find rather shocking in the current situation (housing crisis, crumbling social services, lack of recognition for essential care workers, etc.). My background as an art teacher in underprivileged areas has made me sensitive to the sight of those big posters showing off and praising the supposedly self-made, individualistic winners of this world.
Where can we find your work?
I will present my work in collaboration with painter Christian Messier in the spring of 2024, the location to be determined (possibly at Espace Loulou) as we wish to hold the exhibition in our current neighbourhood. I'll also be taking part in a residency in Granada in the summer of 2024, where I'll participate in an exhibition during the process. Otherwise, you can find my work on my website and Instagram.