Located on Boulevard St-Laurent, La Caravane Vintage stands as a carefully curated vintage clothing boutique in Montreal, renowned for its distinct and immersive in-store shopping atmosphere. The store is celebrated for its collection of vintage must-haves such as denim, t-shirts, and leather boots, alongside an array of playful and exclusive finds, including fringe jackets, silver jewelry, and rare band t-shirts. We spoke to owners Erika Devile and Stéphanie Lemay to discuss their business further.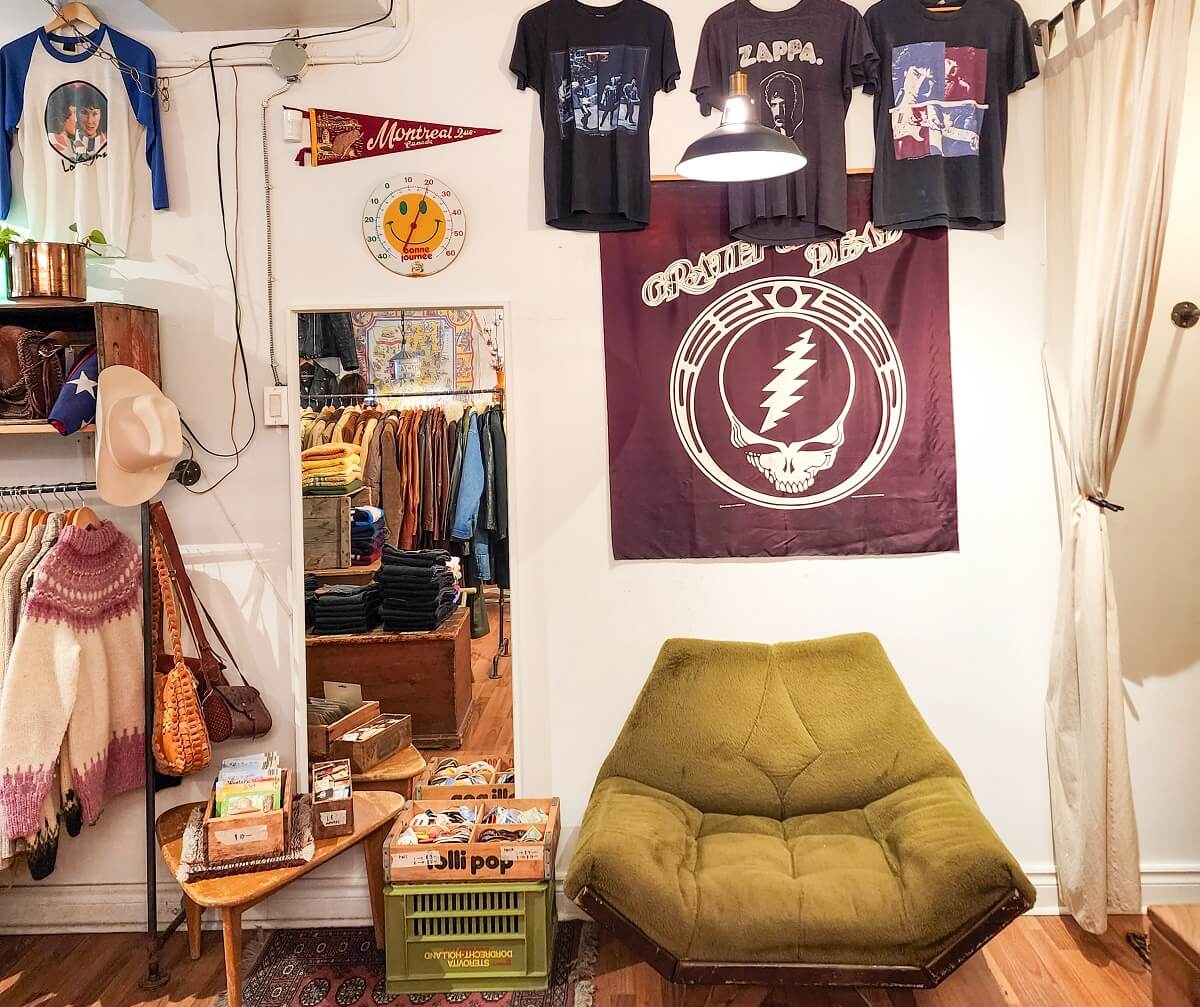 What is your business called and what does it do?
La Caravane Vintage is a curated vintage clothing store on Boulevard St-Laurent specializing in offering a unique in-store shopping experience. We're known for our vintage essentials (denim, tees, leather boots) and fun unique pieces (fringe jackets, silver jewelry, rare band tees).
What made you want to do this work?
Running a business in the vintage industry combines the best and most challenging aspects of working in the fashion sector. We have the opportunity to be creative, promote sustainability, and navigate the retail industry's demands. As a small business, we constantly wear different hats, ensuring we're never bored!
We were both running separate online vintage shops but felt the need for more personal connections and a stronger sense of community. We both craved interacting with customers and sharing the stories and history behind our vintage pieces. That's why we created La Caravane Vintage. It's a place where we can help our clients experience our vintage goods in real life, matching each person with the perfect piece of vintage.
What problem did you want to solve with the business?
La Caravane Vintage was established to provide an alternative to fast fashion, offering sustainable fashion options at affordable prices. Importantly, we have created a space where we prioritize genderless fashion and believe that vintage stores have always been a welcoming space for those exploring their gender identity. We also wanted to offer Montreal an Americana-style vintage shop, which was lacking in the Montreal scene.
Who are your clientele/demographics?
Our clientele is diverse, ranging from tourists and locals to young adults and everyone in between. Our goal is to make the La Caravane Vintage experience accessible and enjoyable for all!
How does your business make money? How does it work?
We have a dedicated team that scouts unique vintage pieces for our business. We then wash and restore our items in-house, and do extensive research on the clothing before selling them in our store, as well as online.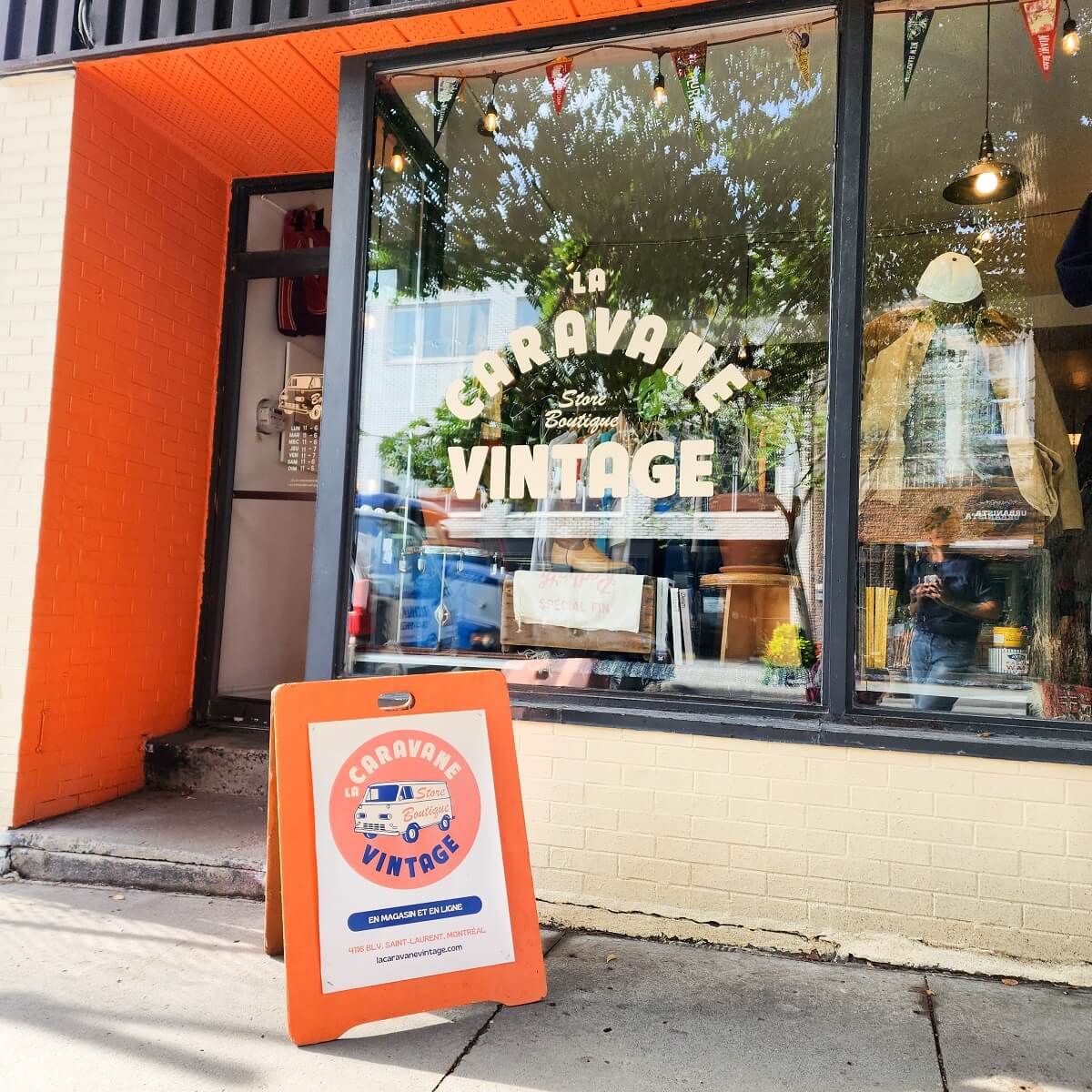 What is the best question a prospective customer could ask a member of your profession when comparing services?
"What sets La Caravane Vintage apart from other second-hand clothing stores in Montreal?" At La Caravane Vintage, our team is passionate about what we do, we are highly selective in our inventory, and committed to providing incomparable customer service. We focus on offering the best true vintage in our cosy, fun and welcoming space. Our knowledge and expertise in vintage fashion, combined with our personal touch, ensure our customers have an enjoyable experience and keep coming back.
What is the best part about what you do? What is the worst part?
The best part of our work is the creative freedom we have with our selection of clothing, our store's merchandising, as well as all the other creative aspects of running a small business. Problem-solving together is what we do best!
The challenging aspect is the constant stress of managing inventory since we can't predict what we'll find and when we'll find it, while keeping up with the ever-changing fashion trends.
What is your favourite joke about your own profession?
"Is it used clothing?" Yes, it is! People are sometimes perplexed we're selling vintage because we clean and restore everything, so they might feel like they've stepped into a time capsule when they visit. We've done our job if we can fool people into thinking it's new clothing!
Where can we follow you?
Website | Instagram | Facebook | TikTok
PAY IT FORWARD: What is another local business that you love?