Moast is a Montréal company that enables peer-to-peer showrooms for e-commerce stores. We spoke with their Co-Founder and CEO Mark Yeramian to find out more about them.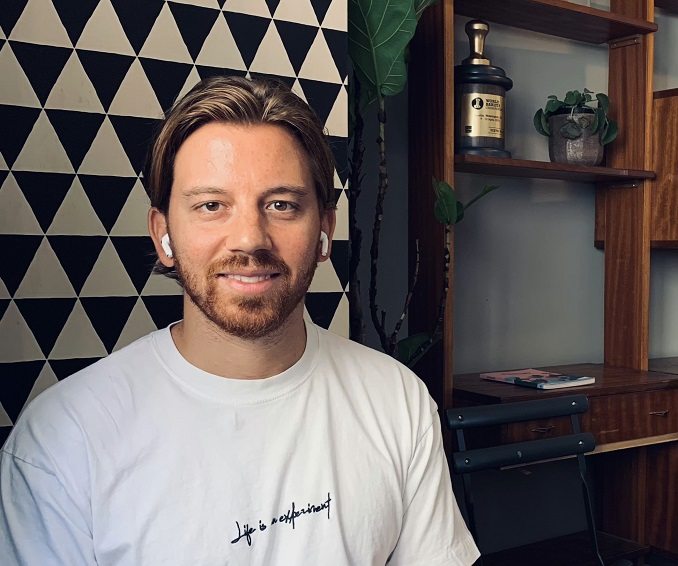 What is your business called and what does it do?
Moast builds social proof in any purchase decision by introducing shoppers to a brand's existing customers, creating honest, authentic and unique shopping experiences. With Moast, shoppers can ask questions or schedule meetups with real product owners, making them more confident in their purchasing decisions and allowing the brand to increase conversion rates by up to 35%.
What made you want to do this work?
Before launching Moast, myself and my co-founders (Andrew and Steve) ran and boutique digital services agency in Montreal where we specialized in working with e-commerce brands. Through our work, we discovered a major source of friction in the online shopping journey where shoppers often wanted to experience products before purchasing online. Our moment of clarity was the realization that we could introduce shoppers to existing customers in their communities so they can connect and experience products in-person before purchasing online. This would also support brands and save them from having to invest in major retail distribution. In short, Moast was built out of necessity and we decided to run with it from there.
What problem did you want to solve with the business?
On one hand, we setup to improve the online shopping experience. Consumers are often expected to make significant purchases online without ever having the chance to experience the product first. This forces the shopper to have to make certain assumptions about the product and increases the likelihood of a return. On the other hand, direct-to-consumer / e-commerce brands face a challenge in building trust with shoppers and confidence with shoppers to capture a sale. By allowing them to connect with an existing customer in their community prior to a purchase, they can increase conversion rates and minimize returns.
Who are your clientele/demographics?
We sell our software directly to e-commerce stores on a monthly subscription. Our target brands are those that sell "high involvement goods" – typically a product with a high average cost or that requires some degree of research prior to purchase.
How does your business make money? How does it work?
We charge a monthly subscription fee to e-commerce merchants ranging from $89 to $450 per month.
Where in the city can we find your profession?
Montreal – visit our website.
What is the best question a prospective customer could ask a member of your profession when comparing services? Give the answer as well.
Should I incentivize my Hosts (existing customers that signup to do meetups with shoppers)? The answer is yes and no. Depending on the type of product and brand, sometimes Hosts are happy to meet up with like-minded people to help them make a purchase decision without any incentive (think kayakers meeting up with other kayakers to show off their model). In other cases, when the product is more transactional (less connection with the brand) we recommend providing an incentive (loyalty points, gift cards, cash, etc.) to the Host in order to reward meetups. This applies to product categories like hot tubes, landscaping services, furniture, etc).
What is the best part about what you do? What is the worst part?
The best part is being self-employed and having the freedom to make your own schedule and knowing that what you put in is what you're going to get out. We are also excited knowing that we are building a software company that can impact millions of small businesses around the world. The hardest part is the uncertainty at times – we need to scale fast, raise external capital at times and make tons of sacrifices.
What is your favourite joke about your own profession?
The idea that every startup is somehow saving the world. This couldn't be further from the truth but some truly believe it.
Where can we follow you?
We are most active on LinkedIn or you can subscribe to our newsletter on our website.
PAY IT FORWARD: What is another local business that you love?
I love what the team at GoMaterials is building! They will be the next unicorn startup out of Montreal.