SINEHA Spices distributes in Canada premium Penja Pepper, which is harvested in Cameroon. We spoke with Cindy Matsi, Founder and CEO, to learn more about what they do.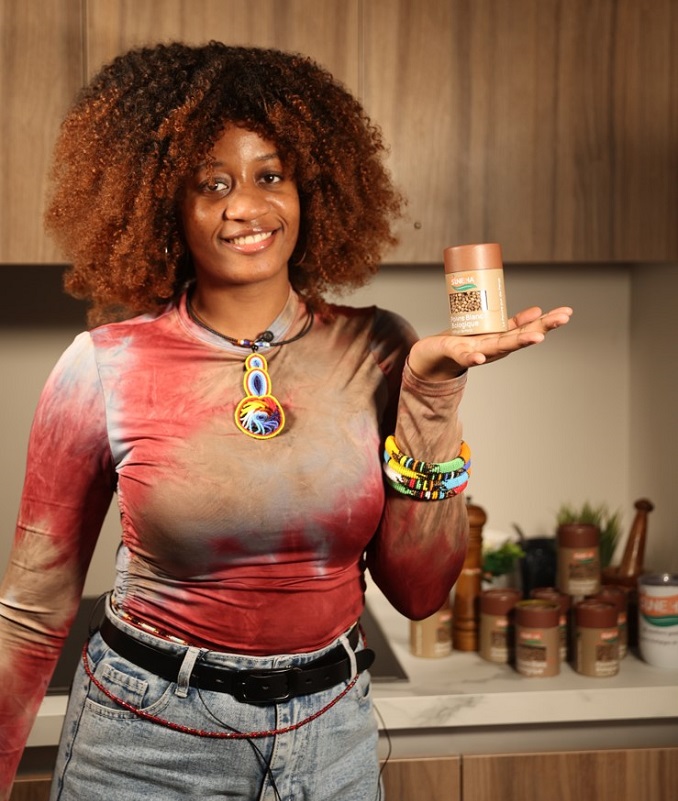 What is your business called and what does it do?
It is called SINEHA Spices, we distribute great quality of the best pepper in the world, Penja Pepper from Cameroon.
What made you want to do this work?
Personally, I really love food, good food. I went back to Cameroon in January 2022 and had the opportunity to taste food with harvested pepper from our farms. It was just so different from what I have tasted before, even from African Stores here in Canada. Therefore, I wanted to make people discover this unique spice and enjoy more tasty food.
What problem did you want to solve with the business?
I want to fulfil this need to eat tasty and healthy meals at the same time. It is difficult to find natural, tasty and healthy spices. Most of them are chemically treated and/or have a high salt content. That is why I started this company. It is important that our customers enjoy their mealtimes and improve their well-being.
Who are your clientele/demographics?
We have several dimensions of customers: Restaurants, operating companies of our spices, grocery shops and end users through ephemeral markets or the website (coming soon). We distribute mainly in Canada.
How does your business make money? How does it work?
We basically do wholesale to gourmet grocery shops, and/or Chiefs in restaurants. We also sell directly to the population during pop-up shops.
Where in the city can we find your profession?
We are located in Montreal, at some stores :
1. Jean Talon Market : Marché des Saveurs du Québec
2. Atwater Market: Ave Greene; Boucherie Saint-Vincent
3. Jarry Street : Fromagerie Anne & Frères
4. Rue Saint-Hubert : Marché Marema
5. Laurier : Gourmet Laurier
6. Beaubien : Chez Clémentine
What is the best question a prospective customer could ask a member of your profession when comparing services? Give the answer as well.
Why is it the best pepper in the world and what are its health effects?
Penja – Cameroon is the first African country and the second country in the world to receive GPI (Geographic Protected Identification) certification. Penja pepper was awarded the label because it is only produced in Penja, which has a volcanic soil and useful minerals for the pepper; its uniqueness is due to its special aroma and irresistible taste. It is perfect for almost any meal, from breakfast to dinner, and even for hot drinks and cocktails. Sineha pepper is the best of the best because we produce it ourselves and make sure to extract the best possible quality.
This rare, premium spice is not only surprisingly tasty, but it is also excellent for your health. The high content of piperine contributes to the production of endorphins, which facilitate sleep. It is also an excellent antidepressant and aphrodisiac. It has also been proven to be a good antibacterial, antioxidant, anti-inflammatory and digestive aid.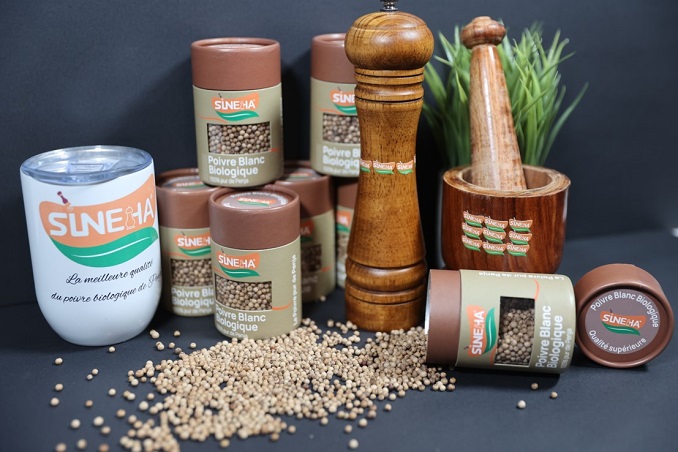 What is the best part about what you do? What is the worst part?
I would say that the best part is when I receive feedback from my customers, it fills my heart with joy and encourages me to continue. Recently, one of them told me that he had bitten into a few of our pepper seeds and that a few moments later, he felt his oesophagus clear up.
I would say the worst part is the fact I am currently managing the Company by myself. Knowing I am not good at everything, I sometimes struggle, but, it's part of the Journey though. I am working to develop and expand the business so I could diminish the load on my shoulders. I still enjoy every step of the process.
What is your favourite joke about your own profession?
I don't know if it is a joke but I find it funny as it all started with a taste, and It is going because of the taste. People just need to taste to understand and adopt SINEHA Spices. 😊
Where can we follow you?
We are mainly present on Instagram for now, but we also have Facebook, LinkedIn, and Tiktok.
PAY IT FORWARD: What is another local business that you love?
There are many local businesses that I love, but I am going to mention AHIMITON. She designs and sells unique scarves with high-quality materials.