xCephasx Studios specializes in 3D Animation and other types of visual content with a primary focus on musical artists. We got to speak with their Founder and Creative Director, Cephas Kayumba Munga, to find out more about them.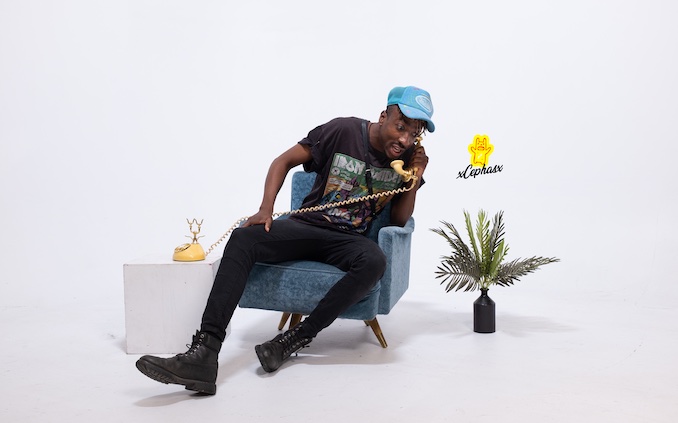 Who is answering the questions and what is their position
Hello Montreal Guardian. My name is Cephas Kayumba Munga. I am the Founder and Creative Director.
What is your business called and what does it do?
I own and manage xCephasx Studios. We are a creative studio specializing in 3D Animation and other types of visual content mostly for music artists. We also work with other industry brands like snacks and beverage companies.
What made you want to do this work?
What truly made me want to pursue this was seeing artists and businesses online with poor branding to no branding and low-grade promotional content.
What problem did you want to solve with the business?
I wanted to help artists, record labels and brands tell a better story visually with their work. As the world moved more and more online, I saw a gap that needed to be filled.
Who are your clientele/demographics?
My clientele is composed of artists, record labels and music management. We also cater to industries with snack and beverage products. The demographic of our services is people between the ages of 18-34, mainly males although our female market share is growing.
How does your business make money? How does it work?
My business generates income by helping clients create stunning visuals such as animations, ad posters, youtube visualizers, social media content, packaging design and other marketing materials. We work by first understanding what problems brands and artists need to be solved. From that, me and my team of talented graphic artists, animators and visual artists work on creating the best visuals for our clients without the intention of crafting anything that they don't need.
Where in Montréal can we find your profession?
You can find our studio in Montreal but we are an international company who caters clients all over the world. We work with those who are from the USA, EU and other countries.
What is the best question a prospective customer could ask a member of your profession when comparing services? Give the answer as well.
The best question you can ask us is "what makes you different?" The answer to that is simple, but it actually took a while to figure out. What makes us different is our distinctive combination of capabilities. We help customers free up operating costs. They can get art, animations, marketing plans & more all from one place. Thus making us a strategic partner.
What is the best part about what you do? What is the worst part?
Best part about what we do is the creativity. Worst part about what we do is the tediousness of it. 3D animation takes a while to create. Same with the research that goes behind creating some of our design work.
What is your favourite joke about your own profession?
Loooool It's always funny to us when clients are astonished by the pricing of our animation work. Thinking that because it's done with computers that it should be cheaper than shooting actual video content. They don't realize that the price is just right because of reduced time and effort allowing them to focus more on what they do best, whether that's making music or improving their brand.
What are your social media channels?
Our link channels are:
Website | Instagram | Twitter | TikTok | YouTube
PAY IT FORWARD: What is another Montréal business that you love?
Another Montreal business that we love is Hidden Leaf Studio. Their Instagram username is @hiddenleafstudio_ ran by Montreal's own @carlitodoitwell