Zuri & Dre offer plush dolls, stationery, accessories and home decor, celebrating uniqueness and aiming to diversify representation in children's toys. We spoke with Danielle Murrell Cox, graphic designer, illustrator and founder of Zuri & Dre to find out more about what they do.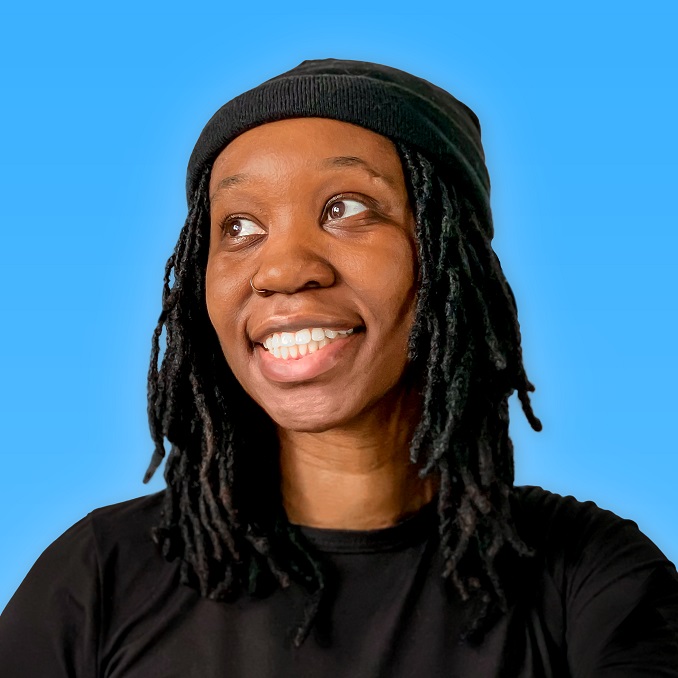 What is your business called and what does it do?
My brand is called Zuri & Dre, we offer plush dolls, stationery, accessories & home decor. We celebrate uniqueness and aim to diversify toy boxes, plush collections & everyday life.
What made you want to do this work?
To be honest, this wasn't my "plan". I'm a freelance graphic designer & illustrator, and my original "plan" was to create my own design agency and work with a team of designers—I even had my own studio space before the pandemic, which I thought would be a great starter location. But, while in lockdown during the pandemic, where we all had a LOT of time on our hands, I realized this plan was more of what I thought I wanted to have to do, rather than what I wanted to do. Eventually, I decided to focus on my own brand while still freelancing for my specific clients, which was the best decision for me now.
What problem did you want to solve with the business?
I wanted to offer products that were minimal, similar to my design style, while also being relatable, and not based on fictional characters. Eventually, the problem became representational toys that were safe for kids at a young age.
Who are your clientele/demographics?
My community mainly consists of moms, aunts, and grandparents.
How does your business make money? How does it work?
Pretty simple, by the sales of my products, mainly my plush dolls and stationery.
Where in the city can we find your profession?
You can find my products at NouLuv in Verdun or via my website, where I offer free pickup so you don't have to pay for shipping.
What is the best part about what you do? What is the worst part?
The best part is hearing from my community about how my products have been integrated into kids' lives, or hearing kids say that my dolls look like them or resemble a member of their family.
The worst part is doing it all alone. I do love what I do, but it is hard to keep up with all the behind-the-scenes of it all.
Where can we follow you?
Instagram | Facebook | Twitter | TikTok
And for myself: Twitter and Instagram!
PAY IT FORWARD: What is another local business that you love?
Another business I love is Big Dreamers, not just because I design most of their products, but for the fact that they continue to highlight and promote Black Canadian History, something I wish I knew more about when I was in school.