Bouboule is a nice calm boy, full of tenderness and patience. He loves to sleep and especially eat, so for his own good he needs to have a portioned meal otherwise he will devour it all. Despite his big appetite he is in good shape and will make spectacular jumps when play with the cat teaser, his favorite toy. He possesses a discreet and lovable meow when showing his joy to see you back home, when he desires some attention or of course when he is hungry. He appreciates being with his sister, they are constantly playing or sleeping together. Bouboule is an easy living and enjoyable companion.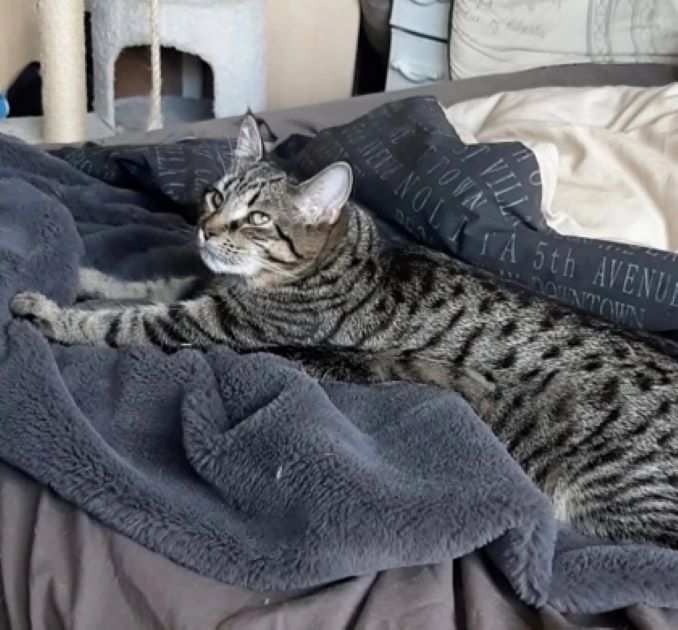 Bouboule
AGE: 0
SEX: Male
BREED: Domestic Shorthair
SIZE: S
COLOUR: Brown
DECLAWED: No
If you would like to adopt this cute cat, don't hesitate to fill out the online adoption form!
About this column:
Each week we feature animals available for adoption from local shelters in the Montréal area with the hopes that our readers will assist in finding good homes for them. If you, or someone you know, has the resources to take care of one of these animals, please do get in touch with the appropriate shelter via the links provided.