The first thing you'll notice about Cachou is his stunning soft grey fur and striking yellow eyes. But this senior gentleman is more than just a handsome face. He is sociable, curious when meeting new people, and despite his age, plays like a kitten with his favourite toys. He enjoys a good face scratch and is not shy about asking for this! He also enjoys a bit of brushing, and then will let you know when it's time for him to relax and spend time on his own. Although he is not a cuddler, Cachou definitely likes to be around his people and will often choose his napping spots to be close to them.
Cachou has hyperthyroidism, which is currently managed with medication twice a day (which he takes without a fuss in pill pockets).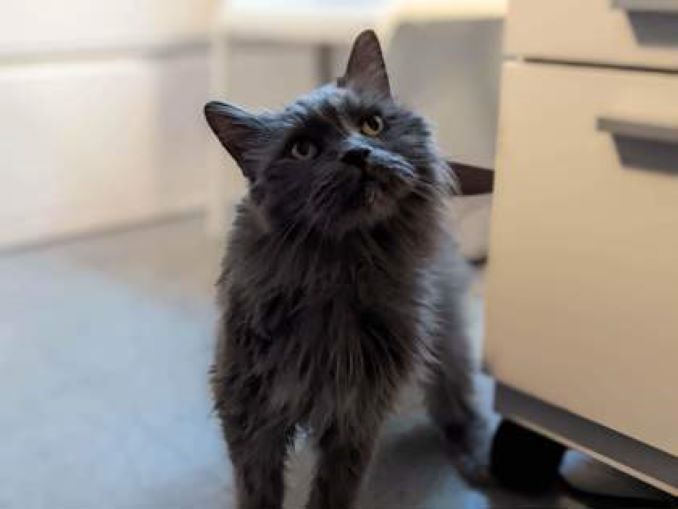 Cachou
AGE: 15
SEX: Male
BREED: Domestic Longhair
SIZE: M
COLOUR: Grey
DECLAWED: No
If you would like to adopt this cute cat, don't hesitate to fill out the online adoption form!
About this column:
Each week we feature animals available for adoption from local shelters in the Montréal area with the hopes that our readers will assist in finding good homes for them. If you, or someone you know, has the resources to take care of one of these animals, please do get in touch with the appropriate shelter via the links provided.