As a singer/songwriter, Montreal's Josh Alexander has a taste for dramatics. Josh grew up in Quebec City, in a Latin/American/Canadian household. This multicultural environment has left an indelible mark in his music. He was always singing songs by John Legend and by Coldplay. In high school, he spent most of his free time in the music hall, where he learned to play and compose on the piano. As a youngster, he watched televised singing competitions with his family and in 2018, it was his turn to compete in one of Canada's most-watched series La Voix. He was spotted and signed right away by his current management team, and has been pursuing music ever since. Now, Josh has released his debut EP Forevermore, a collection of music that is daring, beautiful and brave.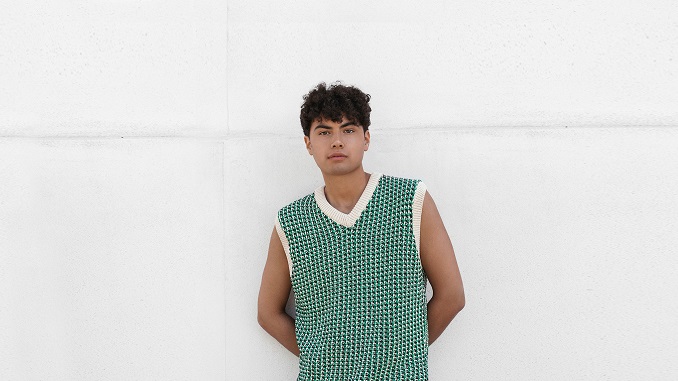 Name:
Josh Alexander
Genre:
Pop
# of Albums:
1
Latest Album:
Forevermore
Latest Single:
"Hurricane"
Latest Video:
Favourite musician growing up:
Coldplay & John Legend
Favourite musician now:
Coldplay & John Legend
Guilty pleasure song:
"Waking Up Dreaming" Shania Twain
Live show ritual:
I have a little "hype up" moment in the bathroom!
Favourite local musician:
Miro
EP or LP?
EP
Early bird or night owl?
I'd say I'm an early bird! I even wake up early on my days off!
Road or studio?
Studio, I love getting into the studio to create. It's my favourite thing to do!
Any shows or albums coming up?
My debut EP Forevermore is out now! It's a cinematic pop universe — check it out!
Where can we follow you?
Website | Facebook | Instagram | TikTok
***
Rapid Fire Montréal Qs
Favourite local restaurant:
Nino Pizza (Best cheese pizza ever)
Favourite street in your city:
Wellington, I love walking around the Verdun area! My go-to on weekends for sure!
Favourite park in your city:
Mount Royal, cause I love walking around nature. I'm originally from l'île d'Orléans, so a forest In the heart of downtown, really makes that area special to me…
Favourite music venue in your city:
MTelus
Favourite music store in your city:
Steve's