Casey "Remrov" Vormer was born on the seventh hour of the seventh day of the seventh month of 1977 in Apeldoorn, the Netherlands. He spent much of his childhood silently in his own world, studying the details that fascinated him. He learned to understand English in addition to Dutch from watching movies. His thirst for knowledge, combined with a photographic memory, ignited his lifelong passion for astronomy, physics, zoology, and medical science. From the time he was able to hold a pencil, he was drawing. He knew he was different, isolated, and found it challenging to communicate.
In his early 20's, he was diagnosed with classic autism, which led to greater self-understanding, and helped him pursue the art of communication. After pursuing a degree in medical science, and being the highest-ranked student in his class, he was forced out of his internship due to a lack of understanding about autism.
Since immigrating to Montreal, Casey has devoted himself to his award-winning art, following his calling to draw whatever excites his passion, moves his heart, and ignites his fascination, primarily animals, but also trees, buildings, and, less often, people. He recently drew a 3×6 feet ultra-detailed cityscape of Montreal that received world-wide attention. He is also the author of the highly acclaimed book, Connecting With The Autism Spectrum. He is looking forward to creating bigger, more detailed, and expressive works of art.
-Written by Edward Yankie, friend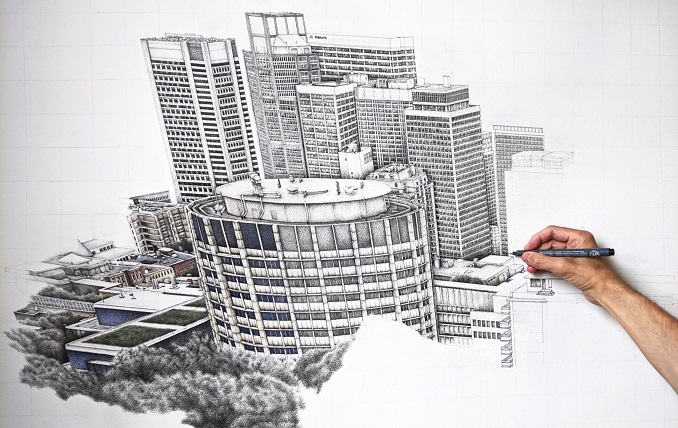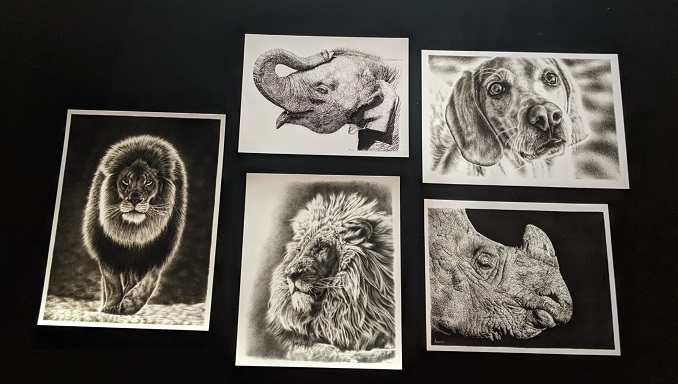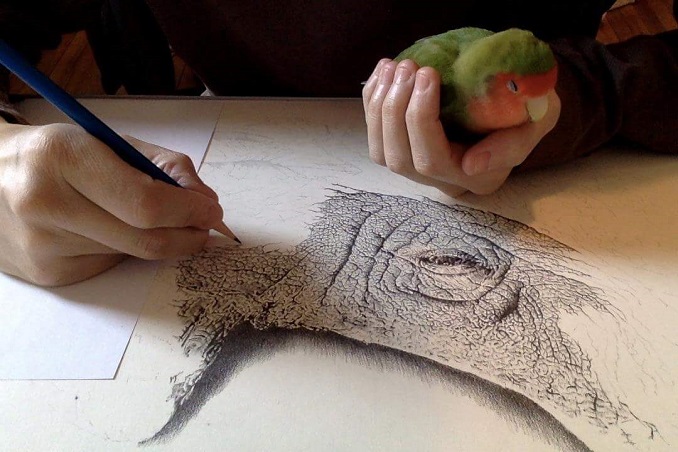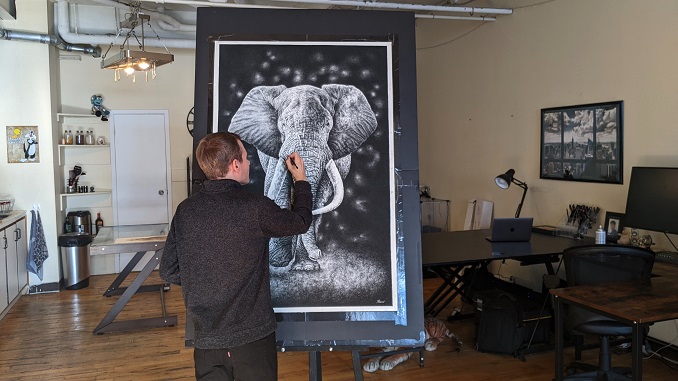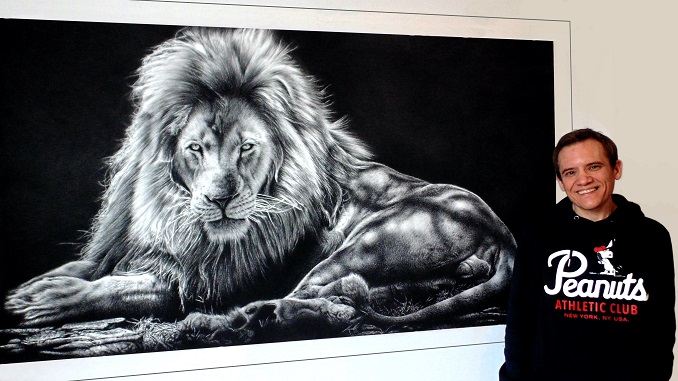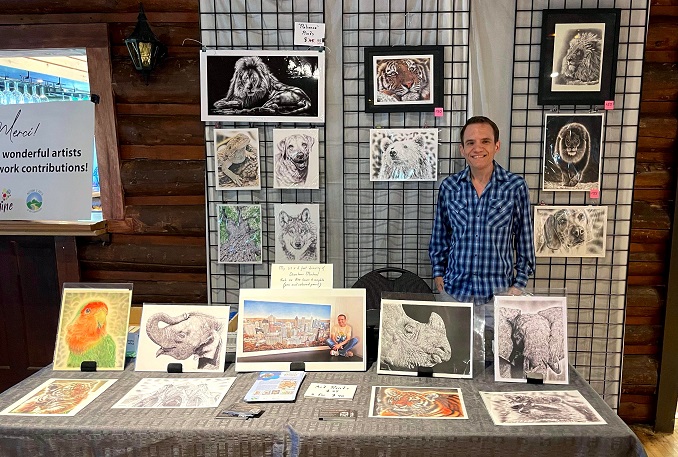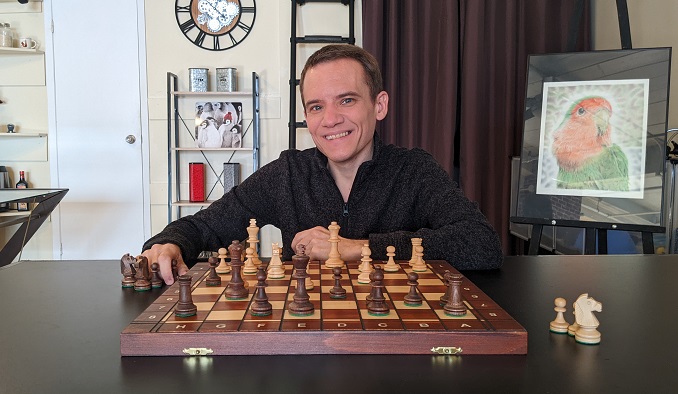 ***
Which hood are you in?
As my friend mentioned in my bio, I grew up in the Netherlands and immigrated to Montreal in 2013. From then until July 2022 I lived in NDG, and now I live in the Mile End where I rent a loft, one big open space, that functions as my art studio as well.
What do you do?
I'm a pencil artist and I specialize in realistic drawings of everything I find interesting. I mostly draw animals as I'm a huge animal lover, but I also enjoy drawing buildings and cityscapes. As an autistic person I'm very detail oriented and my drawings tend to be this way too, very precise and detailed. I love focusing on small details and getting lost in them, and forgetting everything around me. I used to make drawings which were relatively small, like 14 x 17 inch for example, but I realized that I have a huge passion to challenge myself with making large scale drawings like the 3×6 feet drawing of downtown Montreal. This was my biggest drawing yet, and took me 830 hours in total to complete.
What are you currently working on?
At the moment I'm finishing up a 32×48-inch drawing of an elephant. I love drawing elephants, they are so beautiful and majestic, and I love to draw all the creases and wrinkles in their skin.
Where can we find your work?
You can find my work on my website and you can also find me on Facebook, Instagram and Tiktok.